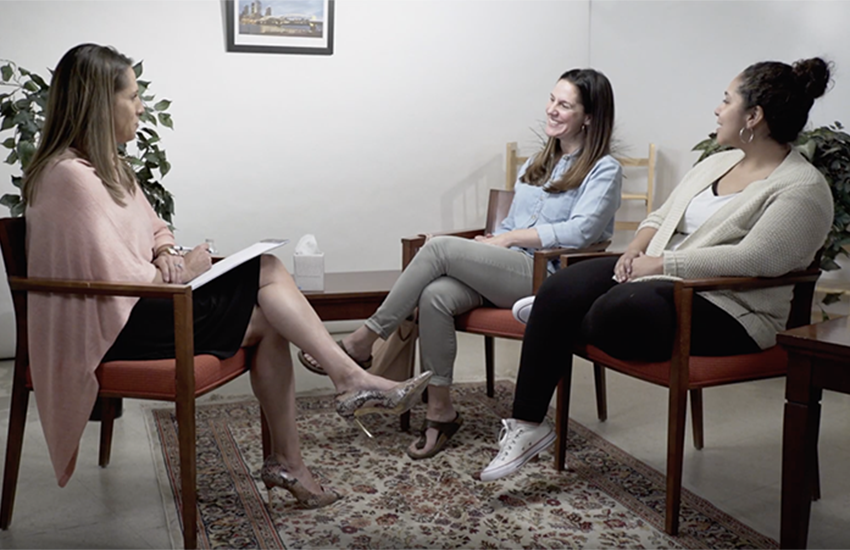 A team of faculty, staff, and alumni in the Boston College School of Social Work recently created a series of videos and teaching guides to help social workers better serve Latinx clients.  
Now the group is making those materials available to members of the BCSSW community who could benefit from the instruction. Applicants must complete a short form to apply to receive the videos and teaching guides. 
Susan Tohn, an associate professor of clinical practice, who led the project, said applicants must regularly work with Latinx clients and have experience with Solution Focused Therapy, a form of therapy focused on finding solutions to present-day problems. 
Applicants affiliated with BCSSW, including community partners, students, faculty, staff, and alumni, will take priority, she said. Those selected to receive the videos and teaching guides will be emailed the materials.
"We're excited to launch the videos and guides and extremely grateful to the group of BCSSW graduates and adjunct faculty who worked very hard over a six-month period to create these resources," Tohn said.
Tohn teamed up with staff and alumni to create a multipronged approach to help practitioners adapt Solution Focused Therapy for Latinx clients. The group customized the concepts of Solution Focused Therapy to focus on the specific relational, linguistic, and cultural aspects of the approach that don't always connect with Latinx populations, said Ximena Soto, MSW '98, the assistant director of the Latinx Leadership Initiative in the School of Social Work, who created the model in collaboration with Tohn and Suelen Yancor, MSW '05.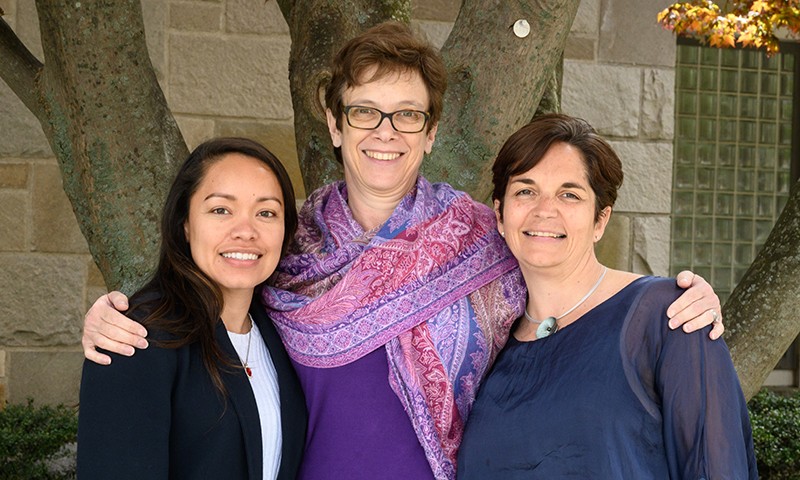 They produced the video series to illustrate the strategy, modeling therapy sessions with faculty members and alumni who play the roles of clinicians and Latinx clients. In the videos, the clinicians spend more time building relationships with their clients than the traditional model typically advises. They speak English and Spanish, depending on which language their clients prefer.
"Prior to this work, there were no instructional videos with this particular modality of Solution Focused Therapy," said Soto. "We hope that these videos can help people see how this work can be done with their clients and how this type of intervention can be helpful with their clients."
The videos come with teaching guides that feature Spanish-to-English translations of the conversations, explanations of the techniques the clinicians used to motivate the clients to open up, and a list of things that the clinicians could have done better to improve the sessions.
As part of the next phase of the project, Tohn plans to recruit a faculty member in the School of Social Work to study the effectiveness of the model. Yancor, for her part, hopes that the videos and teaching guides will serve as a blueprint for social workers who want to customize Solution Focused Therapy to help clients in other populations. 
"My hope is that people will be inspired by what has been done and seek to adapt various therapeutic models in order to better serve clients of diverse backgrounds," she said.
The team requests that users provide feedback by August 2020 to help measure the effectiveness of the adaptation. "We want to know what works, what doesn't, and how we can be more accurate," Soto said. "We know people are already doing adaptations. We want to make sure that we are able to capture the how and why of those so that this work truly responds to the needs of the communities we serve."