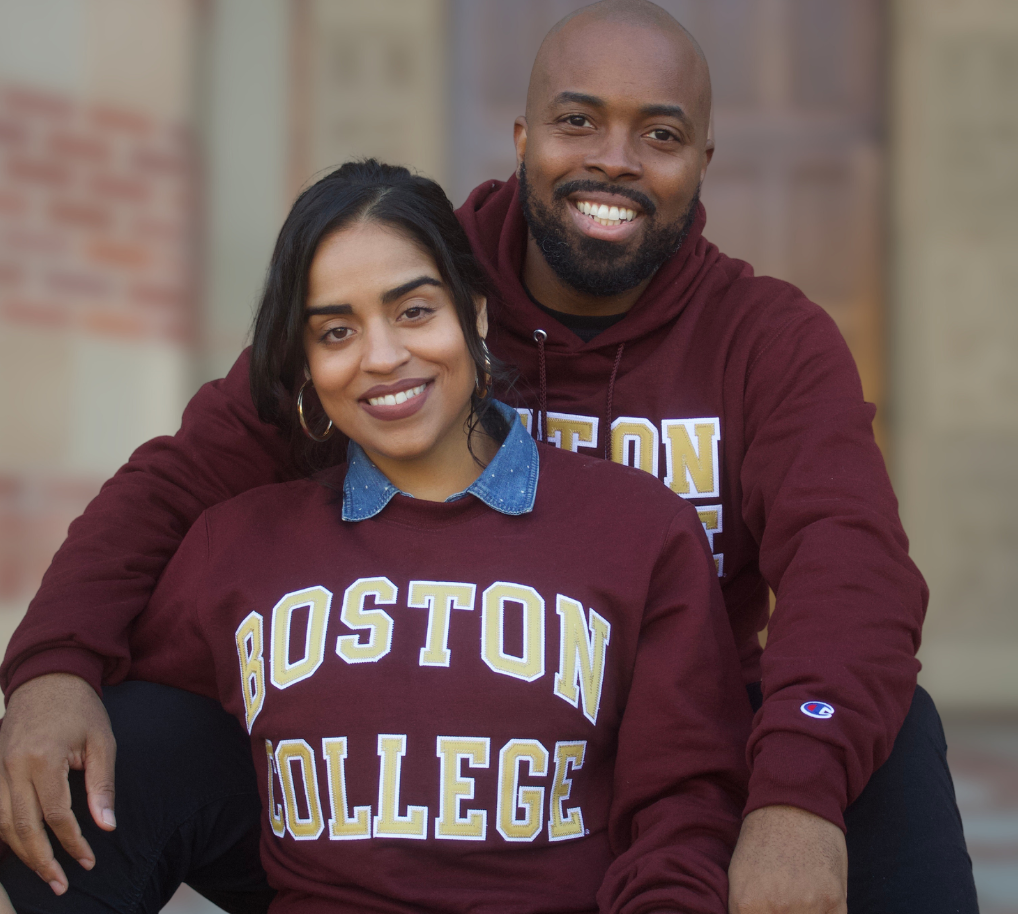 How can we leverage our opportunities to uplift others? That's the question that Lynch School of Education and Human Development Assistant Professor Earl Edwards, Ph.D. and Visiting Assistant Professor Elianny Edwards, Ph.D, are attempting to answer by creating the Dr. Donald Brown Servant Leadership Award. The award draws inspiration from Earl's role model, the late Dr. Donald Brown, and the profound impact he made on Earl and Elianny's lives, and the lives of others. "We wanted to do this as a way to honor his legacy, and to carry on his tradition of mentorship, service, and leadership," explains Elianny.

Dr. Donald Brown, the former director of Boston College's Office of AHANA (African-American, Hispanic, Asian, Native American) Student Programs, left a lasting impact by devoting himself to creating a safe and inclusive environment for students of color. He co-created the Options Through Education (OTE) Transitional Summer Program, a preparation program for "a select group of diverse students who have demonstrated excellence and leadership in spite of challenging educational, personal, and/or financial circumstances." It was through this program that Earl first met Dr. Brown, and their connection developed into a professional mentorship relationship for years after his time as a student at Boston College.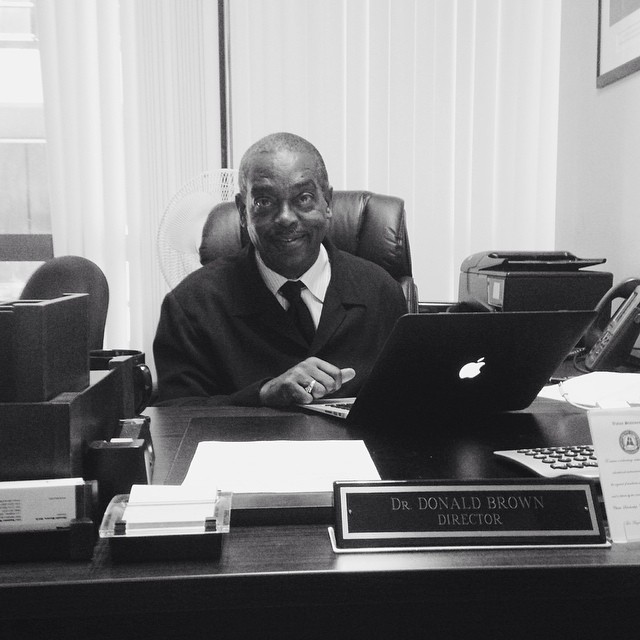 After graduating from college, Earl and Elianny moved to Los Angeles, California where they got married and became involved with Concerned Black Men of Los Angeles (CBMLA), an organization that Dr. Brown helped found. CBMLA focuses on mentoring and supporting Black boys and girls in LA County. Inspired by Dr. Brown's philosophy of "pouring into people," as well as the Lynch School's mission of action through service, the Edwards have partnered with CBMLA to host The Dr. Donald Brown Servant Leadership Award.

This award honors students in their third year of high school who are actively engaged in servant leadership. Servant leadership focuses on serving others, listening, and sharing power and opportunities to uplift the community. The award, in turn, empowers the recipient to continue their efforts by providing financial assistance with the college search and application process—including application costs and college visits. "How do you find that thing that you have to offer and utilize your talents to help others?" Elianny says the award asks of students. "That is really connected to [Dr. Brown's] ethos, but also to the ethos of Boston College." 
Through this award, the Edwards will support students in their pursuit of creating a more just world through community leadership. "Education is a really important equalizer," says Earl. Dr. Brown "dedicated his life to ensuring that folks have access to education, because it changed his life, and he knew the power it had." This new award aligns with the Lynch School's mission to enhance the human condition, expand the human imagination, and promote social justice.

"

Dr. Brown dedicated his life to ensuring that folks have access to education, because it changed his life, and he knew the power it had.

"
At the time of writing, the award has fundraised nearly $9,000 of their $10,000 goal. To support the scholarship and continue furthering Dr. Donald Brown's legacy, donations can be made here.