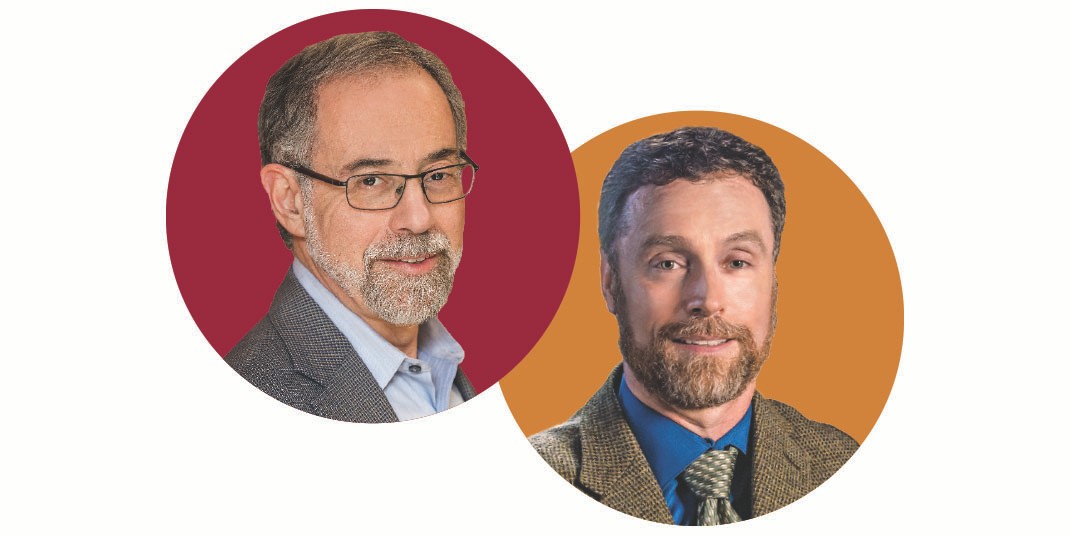 HENRY BRAUN + STANTON WORTHAM
Tracking Development Toward Living a Life of Meaning and Purpose:
Addressing the Challenges to Measurement
Boston College • November 15–17, 2017 • Invitation only

Measuring a meaningful life
At the Lynch School, Boisi Professor of Education and Public Policy Henry Braun leads an effort to quantify what he describes as the "ultimate outcome" of liberal arts education: a life of meaning and purpose. 
Widely known for his work on testing and education policy, Braun is currently interested in learning how undergraduate college students discover and move forward on singular, transformative paths toward meaningful lives—a process that is difficult to capture in data. "It's one thing to say that an individual 30 years after graduation is leading a life of meaning and purpose and here's why," he explains. "But how do you measure the skills and thinking of a 22-year-old and know that they're on the right trajectory?"
To find an answer, Braun worked with Dean Stanton Wortham to develop "Tracking Development Toward Living a Life of Meaning and Purpose: Addressing the Challenges to Measurement," a first-of-its-kind conference and interactive workshop that took place November 15 to 17. Funded by a grant from the Spencer Foundation, the invitation-only colloquium featured the work of 30 scholars from a range of disciplines who discussed strategies for measuring the impact of undergraduate education, especially liberal arts education, on students' personal growth. 
A primary goal of the conference/workshop, Braun reports, was to establish new interdisciplinary research agendas centered on assessing students across the intellectual, emotional, spiritual, and ethical spectrum of whole-person learning that liberal arts education develops. 
Research to date, he adds, has largely been anecdotal and isolated within different disciplines. The conference, which included both presentations and collaborative small-group work, brought together scholars with diverse expertise—developmental psychology, counseling psychology, measurement and evaluation, assessment design, and education technology—for what he calls "intensive discussions" about the dimensions of personal growth. 
Developing a body of quantitative research, he says, is "essential" for liberal arts colleges and universities as they face increasing pressure to demonstrate value for cost. 
Research coming out of the conference, says Braun, could help counter the "push for a narrow, shortsighted" definition of student success focused primarily on technical, job-specific skills.
Above all, Braun says, the ability to quantify a life of meaning and purpose "will make the argument that a liberal arts education is not a luxury. We're cultivating thinking, feeling students who understand they have a larger role to play in the world."
—Alicia Potter
Learn more about faculty research