International partnership fosters collaboration
Last October, Boston College and the University of Guadalajara (UdeG) signed a memorandum of understanding that established a collaborative exchange between the Lynch School's Center for International Higher Education (CIHE) and the Mexican university's Office for Cooperation and International Affairs. In the agreement, the two institutions outlined plans that included the development of training programs and seminars on internationalization in higher education; student and faculty exchanges; joint publications and activities; and joint academic degree programs. (Pictured: Boston College Provost David Quigley and Itzcóatl Tonatiuh Bravo Padilla, rector general of the University of Guadalajara, at the memorandum signing)
In June, CIHE hosted a two-week seminar on internationalization, innovation, and entrepreneurship for 25 UdeG administrators. Its overarching goal was to stimulate the participants to think in new and different ways about internationalization's form and function in their metropolitan campuses and regional university centers.
The University of Guadalajara is the autonomous and public university network of the State of Jalisco, Mexico. Founded in 1792, it is Mexico's second oldest and largest university (after UNAM in Mexico City). It currently enrolls more than 120,000 undergraduate and graduate students in its six thematic university centers (each focused specifically on specialty areas such as the arts, architecture, and design; biological and agricultural sciences; economic and administrative sciences; exact sciences and engineering; health science; and social sciences and humanities) in the metropolitan area, nine regional university centers, and one virtual university system. The University of Guadalajara also serves as a resource for more than 150,000 high school students in its affiliated secondary schools.
The Center for International Higher Education seeks to advance knowledge and understanding of the complexities of contemporary higher education through research, publications, training programs, and advisory activities. CIHE's flagship journal, International Higher Education, offers critical perspectives on key issues and trends that shape higher education worldwide. It is published in English as well as in Chinese, Russian, Spanish, Vietnamese, French, and Portuguese.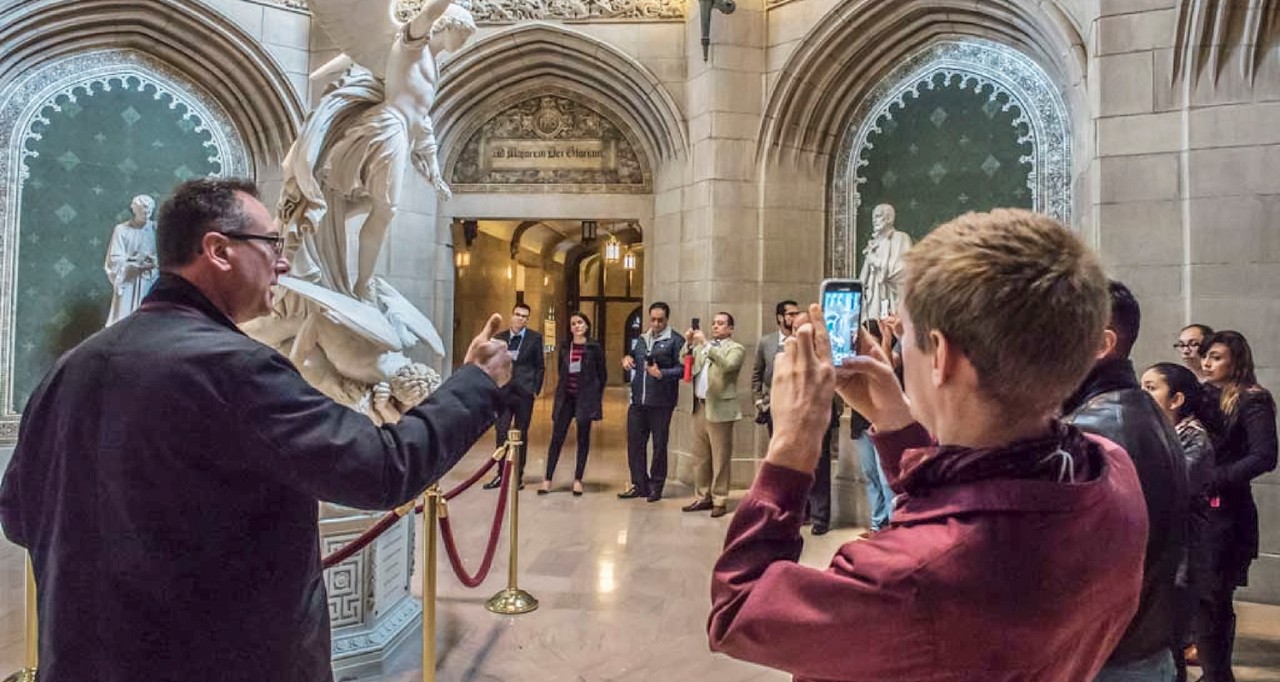 Michael James, director of the Lynch School's Institute for Administrators in Catholic Higher Education, leads University of Guadalajara administrators on tour of Boston College