In his government role in Mexico, Ismael Crôtte-Ávila (M.A. '17, International Higher Education) leads efforts to enhance academic cooperation and internationalization for higher education institutions throughout Jalisco, a state of 7.35 million people. It's a a demanding job.
Crôtte-Ávila is also a student at Boston College, pursuing his master's degree in international higher education part-time at the Lynch School of Education and Human Development. He was on campus for the fall semester and back in Mexico for the spring, during which he enrolled in online courses.  
"It's a great arrangement," he says. "I watch pre-recorded lectures or short films, comment on reading assignments online, and join classes remotely from Guadalajara with the Boston cohort, who attend a special classroom with equipment to broadcast live. There is even one class where the professor is in Minnesota and the students are in Boston—and myself in Mexico."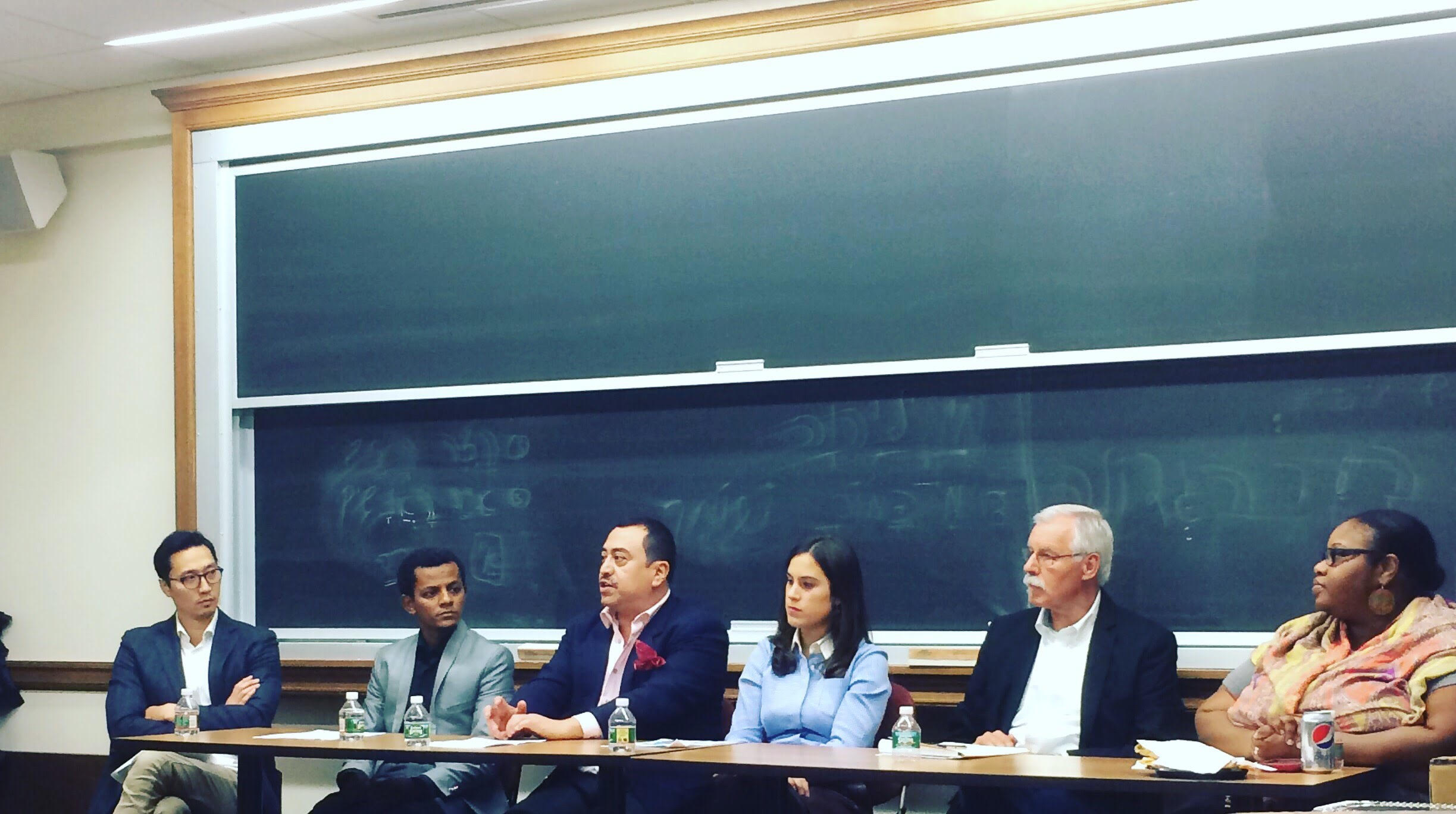 Crôtte-Ávila is a seasoned professional with nearly 20 years of hands-on experience in international higher education at the University of Guadalajara and with Jalisco's State Ministry of Innovation, Science and Technology. He had considered a graduate degree before but held off for the right program. When he learned that Hans de Wit, Ph.D., whom he has known for years through professional networking, had co-founded this one at Boston College, "I immediately signed up. Hans is a guru in international higher education; I knew no one else would offer such a dynamic and relevant program."
His goals? To deepen his understanding of key concepts and issues, enhance his skills as a reflective practitioner, and gain the academic credentials for career advancement.
On an unpaid leave from work, Crôtte-Ávila took four courses in fall 2016 that included "Higher Education in American Society" and "Internationalization of Higher Education." He says the curriculum allowed students to understand trends like massification (growing access to higher education) through an enriching balance of theory and practice, using case scenarios about current issues. "In this field you need to keep up with events like elections, the European Union, higher education in Africa and Korea, etc.," he notes. "You have to be on your toes."
Crôtte-Ávila is excited to apply this knowledge in Mexico, where he leads initiatives for private, public, and technological institutions. His "field experience" for the master's degree will involve helping Jalisco's newly created technological institute develop closer ties with industry and universities around the world.
In his opinion, it's critical to educate experts in international higher education so they can help institutions reshape their curricula, negotiate globally, and take advantage of the international resources of students and professors. "Internationalization is a positive response to the negative effects of globalization," Crôtte-Ávila says. "We need to erase the irrational fear of the other. It is our duty to make sure new generations have this knowledge and a comfort working with others. We are needed in every single university more than ever."