As a college student based in Africa in 2010, Ashley Brookes (M.A. '17, International Higher Education) studied rebuilding efforts in Rwanda and Northern Uganda. It was a remarkable semester, but at the time Brookes didn't realize how her experience would shape her future career path.
Now, as she pursues a master's degree in international higher education (IHE) at the Lynch School of Education and Human Development at Boston College, Brookes recognizes, more than ever, the impact of that African journey—and the importance of helping today's undergraduates have global experiences on campus and abroad.
"There are things you cannot learn in a classroom or from a book," she says. "For me it boils down to relationships and empathy, and understanding that someone different isn't necessarily better or worse. We can learn from each other, and solve small and large problems together, if we can see things from each other's perspective."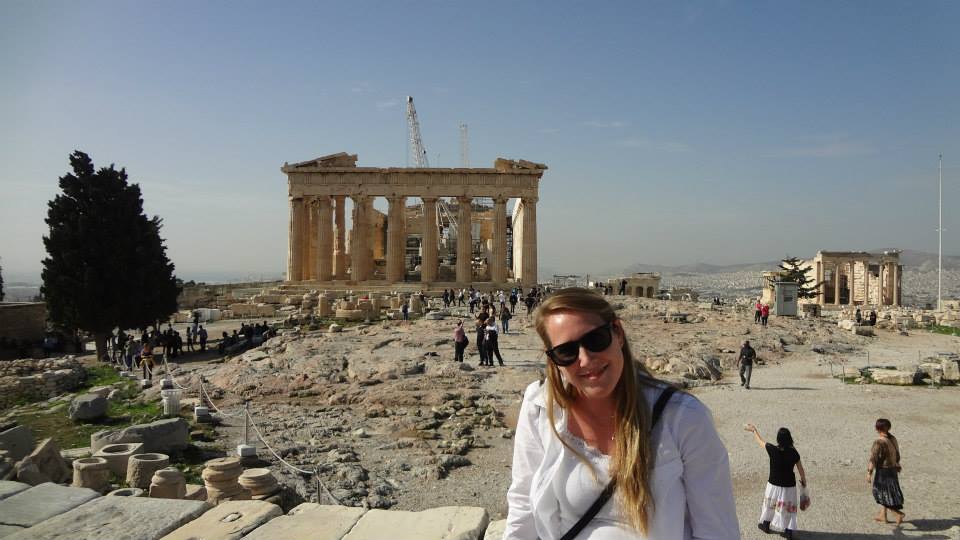 Brookes, 27, grew up in Yarmouth, Maine, and graduated from Gettysburg College in Pennsylvania in 2011 with a bachelor's degree in globalization studies and peace and justice studies. After sampling a few professions, she spent two-plus years working at College Year in Athens in Cambridge, Mass. "I decided I really loved study abroad and wanted to pursue it as a career—but on the institutional [college or university] side," she recalls. A master's degree seemed essential, so Brookes explored various programs and chose BC. She joined the first cohort of the IHE program, which launched in fall 2016.
One of the program's biggest selling points, for Brookes, is its mission to develop academic practitioners—that is, educators and policy makers who have both strong leadership skills and a deep, research-based knowledge of global issues in higher education. In her fall course on "Global and Comparative Systems of Higher Education," for example, Brookes had the opportunity to examine how higher education institutions in the U.S., Canada, and Europe can meet the unique needs of today's refugees, primarily those fleeing Syria.
Practically speaking, her IHE courses complement her part-time job in the Office of International Programs, where Brookes advises undergraduates seeking to study abroad. The assistantship provides valuable hands-on experience and financial support. And the program's flexibility in offering day, evening, and online classes makes it possible for students like Brookes to both work and learn.  
Another highlight: The chance to interact with fellow graduate students from around the world and with faculty leaders in this dynamic field, such as Hans de Wit, Ph.D., and Laura E. Rumbley, Ph.D., of Boston College's Center for International Higher Education (CIHE).
"It's been incredible to have them as resources and to have access to the Center," Brookes says. "They have connections in higher education, international education, and government everywhere. If I have a question about something we're reading, I have no doubt Hans and Laura would say, 'That's an interesting question, let's email the author.' Being in this program is an amazing opportunity, both academically and professionally."