Boston College requires all faculty, staff, and students to use Sophos antivirus software on their computers to help protect them from viruses, malware, ransomware, and other threats.
Student or Personal Computers
Boston College requires all students, faculty, and staff to use antivirus software on their personal computers (not owned by BC). If you do not already have virus protection, BC recommends installing the free version of Sophos Home (Mac & Windows). If you want Sophos Home, follow the steps below:
Uninstall other antivirus software (Windows Defender will be disabled automatically when you install Sophos Home). 
Visit the Sophos Home website, and follow the prompts to create a Sophos Home account.
After installation, a popup will offer an upgrade to Sophos Home Premium at an additional cost (you can disable the popup if it bothers you).
BC-provided Faculty/Staff Computers
Boston College has moved from McAfee and Sophos Antivirus to Sophos Intercept X Endpoint Protection (referred to as Sophos Endpoint) for BC-owned computers. This enhanced antivirus and malware protection service is another step in the University's efforts to continue to improve security and safeguard data.
Faculty & Staff: Contact your TC to obtain Sophos Intercept X Endpoint Protection for your BC-owned computer.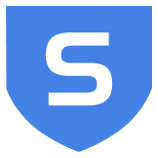 ---
Just Getting Sophos Endpoint Software?
What to Expect
ITS will remotely install Sophos Endpoint software on all BC-owned Mac and Windows computers. Important: To receive this update, your computer must be powered on & either on campus or connected to Eagle VPN.
You will be able to use your computer as usual during the remote installation.
Once Sophos Endpoint is installed:

The current antivirus icon on your computer will be replaced by a new Sophos icon.
Sophos Endpoint will periodically do a full scan of your computer & will automatically be updated with new software updates, when available.
 
Action Needed
Verify Sophos Endpoint Installed: On your BC-provided computer, determine if Sophos was installed:

Mac: Click on your desktop so the Finder menu appears, click the Go menu, click Applications, and then scroll through the list until you see Sophos Endpoint.



Windows: Next to the Start menu, in the Search box, type Sophos Endpoint to see if it's installed.



Missing Sophos Endpoint? Connect to Eagle VPN: If you are using your BC-provided computer off-campus, connect to Eagle VPN for at least 3 hours one day this week. Then verify by repeating the step above.



Restart your Computer: Once you see Sophos Endpoint in your list of Applications/Programs, please restart your computer so the program can be fully installed.
macOS Catalina (v10.15) users will need to allow Sophos Endpoint the access it needs to run by following the instructions in the section titled "Adding permissions via popup (9.9.5+)."
 
---
Software Updates
When available, Sophos Endpoint software will be automatically updated. Most of the time, you probably will not notice the update is happening. On Windows computers, you may get a notification that virus protection is turned off (only for a minute while the install is in process). Once the update is complete, you will be protected again with Sophos Endpoint.
Notifications
Sophos Endpoint may identify more viruses than your previous antivirus software, so you may receive notifications about potential threats that were undetected before.
Sophos Endpoint may misidentify something as a virus, and delete it. If you believe something was misidentified as a virus, contact your TC or the BC Help Center at 617-552-HELP (4357) or help.center@bc.edu.
 
Need to Uninstall Sophos Endpoint?
If you need to unistall Sophos Endpoint, you must contact the Help Center at 617-552-HELP (4357) or help.center@bc.edu before you can uninstall the software.
 
---
Need to Remove Old BC Antivirus Software?
McAfee Removal (Windows)
To see if you have BC's McAfee VirusScan: In the taskbar (bottom right), right-click the VirusScan icon, then select "About VirusScan." If you have an "Enterprise" version, then it is BC's version. Please uninstall following the instructions below.
If you have McAfee ePO, uninstall ePO before uninstalling VirusScan software: Download McAfee ePO Removal Software (Antivirus Uninstaller) [BC sign-in required] & run the Antivirus uninstaller. Note: This will not uninstall VirusScan software.
Once ePO is uninstalled (if you have it), learn how to uninstall McAfee VirusScan software (from Microsoft).
Sophos Removal (Mac)
Depending on how your version of Sophos Antivirus for Mac is managed, the process for uninstalling it varies slightly.
What are symptoms of a computer virus?
Unusual messages or displays on your monitor.
Unusual sounds or music played at random times.
Your system has less available memory than usual.
A disk or volume name has changed.
Programs or files are suddenly missing.
Unknown programs or files are created.
Some of your files become corrupted or suddenly do not work properly.
If you think your computer has a virus infection:
If you need help getting rid of a virus:
Contact the Help Center at 617-552-HELP (4357) or help.center@bc.edu.

Visit the Walk-In Help Desk in O'Neill 316.
Faculty and Staff: Contact your Technology Consultant (TC).
Unfortunately, a virus was detected on your computer. We understand this disconnection may be an inconvenience for you; however, the virus on your computer will persist in trying to infect other computers and may interrupt BC network services such as email due to the incredibly high volume of network traffic it generates. For these reasons, your computer was disconnected from eduroam.
If your computer has been disconnected from eduroam it will still operate and you will continue to be able to use it for applications such as word processing. You will NOT be able to use your computer to access email, websites, or online services via eduroam. You will be able to print only if the printer is directly connected to your computer. You will NOT be able to print to a network printer, such as the Library printers.
Note: Only the computer that is registered to you on eduroam will not have access. You can still, however, go to the Library, or use a friend's computer.
If you want to get back on eduroam, your computer will need to be virus-free. Depending on the extent of virus damage, this process may take 2 to 3 business days. The steps below explain what you must do to complete this process.
In order to most effectively address the condition of your computer, the Walk-In Help Desk will need to completely erase and rebuild your computer. The Walk-In Help Desk is located in O'Neill 316.
IMPORTANT: If you have documents and files on your computer that you want to keep, you need to back up this data on a flash drive, external hard drive, or some other removable media. Make sure to look on your C drive (local disk) for documents and files in My Documents, My Music, and My Pictures. Software applications will need to be reinstalled on your computer. The Walk-In Help Desk will reinstall Microsoft applications but you will need to have your original installation discs and registration numbers (if necessary) for any additional applications you want to reinstall on your computer. If you do not want any of the data on your computer, then you do not need to do this step.
Note: While you are disconnected from eduroam, you will not be able to use any online backup options.
Need help? If you need help with backing up your data, contact the Help Center at 617-552-HELP (4357) for assistance.
You may bring your computer to the Walk-In Help Desk, in O'Neill 316, between 9 a.m. and 5 p.m., Monday-Friday to have your computer serviced. BC ITS staff will be available to clean-up, erase, and rebuild your computer at no charge. Once your system is free is of any virus infection and the antivirus software is up to the University standards, network access will be restored for your computer. This process will take between 2 to 3 business days to complete.
If your computer needs to be completely erased and rebuilt to resolve problems caused by the virus, the Walk-In Help Desk will re-install the following for you: Windows, Microsoft Office (Word, Excel, etc.), and Sophos Home Antivirus software. Any other software that you want re-installed, you will need to install yourself, after your computer is cleaned up. Gather your original installation discs and registration numbers (if necessary) for the software you need now, so that you are ready to install them after your computer is cleaned up.