In response to the increasing number of phishing scams impacting the Boston College community, Information Technology Services has implemented a high-security login process for accessing certain secure services that requires two steps to verify the identity of the person logging in.
Get Started
BC 2-Step Verification uses Duo Security technology to confirm your identity using a second device such as a mobile phone, tablet, or landline phone.
You will be prompted to set up BC 2-Step the first time you access a BC 2-Step service.
Recommended Browsers:
The latest versions of Chrome and Firefox are preferred.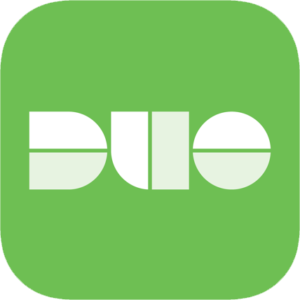 Google 2-Step Verification
Google 2-Step Verification is different from BC 2-Step Verification.
Add a New Device
Go to bc.edu/manage2step (BC sign-in required).

Click Add a new device.

Follow the online instructions to verify your identity and add your device.
BC Services that Require BC 2-Step Verification
BCApps
Change BC Password
Change Challenge Questions
Change Secondary Password
CrashPlan Backup

Eagle VPN

Microsoft 365

MyBill
PeopleSoft HR
Peoplesoft Financials
Refund Request

Slate
Voicemail via the web (vm.bc.edu & phones.bc.edu) when accessed from off-campus


Note: ITS will be expanding the use of 2-Step Verification to other services to help further protect BC accounts.
Duo Mobile App
The Duo Mobile app can be used on smartphones or tablets. Once installed, tap "Approve" on the login request sent to your device. You can also quickly generate login passcodes, even without an internet connection or cell service.
Activate the App on Your BC 2-step Account
Go to bc.edu/manage2step (BC sign-in required).
Click Manage Your Devices.

Follow the online instructions to verify your identity.
Next to the smartphone/tablet device, click Device Options, and then click Activate Duo Mobile.

Follow the online prompts to install Duo Mobile on your device.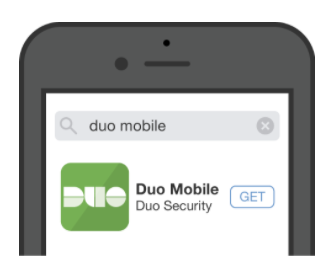 Verification Methods
There are four ways to verify your identity with a secondary device.
Duo Mobile App - Push Notification
A push notification is sent to the device, and you can review the request and tap Approve to authenticate. Internet or cellular access is required to use this method.
Duo Mobile App - Mobile Passcode
Authenticate using a passcode generated with Duo Mobile. The app runs on your device so you don't have to have cellular or internet access to authenticate (as you do with push notifications).
SMS Text Passcode
A text message with a seven-digit passcode is sent to your mobile phone.

Phone Call
You receive an automated phone call that requires you to press any key to authenticate. Note: Due to restrictions by the Chinese government, automated phone calls for authentication to +86 numbers are not available.
Secondary Devices
You can use smartphones, tablets, mobile phones, and landlines as secondary devices. Each device has one or more verification methods available.
Lost of Forgotten Secondary Devices
If you don't have access to any of your enrolled secondary devices, contact the BC Help Center at 617-552-HELP (4357) for assistance.