Aaron Walters is a Senior Instructional Media Producer at the Center for Digital Innovation in Learning. Working directly with faculty and a team of Media Developers and Learning Designers, Aaron facilitates innovative instructional media and teaching techniques for the classroom and online.  Aaron started his career in media as a film editor in NYC creating documentaries for PBS.  He became the Associate Director of GSE Films at the University of Pennsylvania Graduate School of Education, where he collaborated with Penn professors to create documentaries based on their scholarship. 
At Boston College, Aaron is currently working towards his masters in Learning Engineering where he is learning how to incorporate new theories and technologies into his process at CDIL.
In his spare time, Aaron enjoys spending as much time as possible with his two daughters before they become teenagers.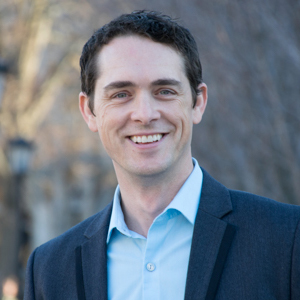 Aaron Walters
Senior Instructional Media Producer