Cassidy Allen is a Graduate Assistant for the Faculty and Innovation Development Team at the Center for Digital Innovation in Learning (CDIL) at Boston College. She brings to this role both teaching experience as well as experience as a Technology Consultant. 
As a PhD student in English at Boston College, Cassidy Allen's research interests include contemporary women writers, twentieth and twenty-first century Irish literature, and feminist theory. She has presented work at conferences like the Northeast Modern Language Association and American Conference for Irish Studies on topics and writers such as Frank Yerby, Grace Kelly and the picturesque, and Sally Rooney.
Cassidy's teaching experience includes several First-Year Writing courses as the full instructor on record at the University of Connecticut. Additionally, she has worked as an Advanced Placement grader for the Language and Composition exam. Cassidy received both her M.A. in English and B.A in English from the University of Connecticut.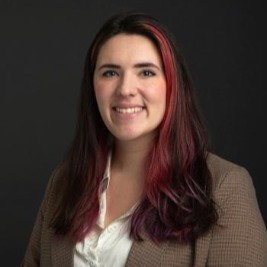 Cassidy Allen
Graduate Assistant