Rob Trombino is a Senior Instructional Media Producer at the Center for Digital Innovation in Learning.
Rob has worked in multimedia content creation for over twenty years, in multiple industries, both collaboratively and independently, performing production, post-production, finishing and delivery on projects for Higher Ed, Streaming Services, Broadcast, Theatrical Exhibition, Print and the Web. He now brings that skillset to the BC community in delivering a professional level of expertise and service to design and create a very wide range of media for projects that support the academic, administrative, and research mission of the university.
One of his roles in higher-ed was at Brandeis University, where he created, developed and managed a full, in-house video production and graphic design department at the International Business School, as well as collaborating with multiple departments throughout the campus.
As a Media Producer at Boston College, Rob is continuously looking into the future to identify new emerging concepts and technologies to utilize in advancingthe creation and delivery of content in an engaging and experiential environmentto "inspire the desire" for life-long learning.
In his spare time, Rob continues to enjoy his lifelong passion as a musician playing guitar, bass and singing.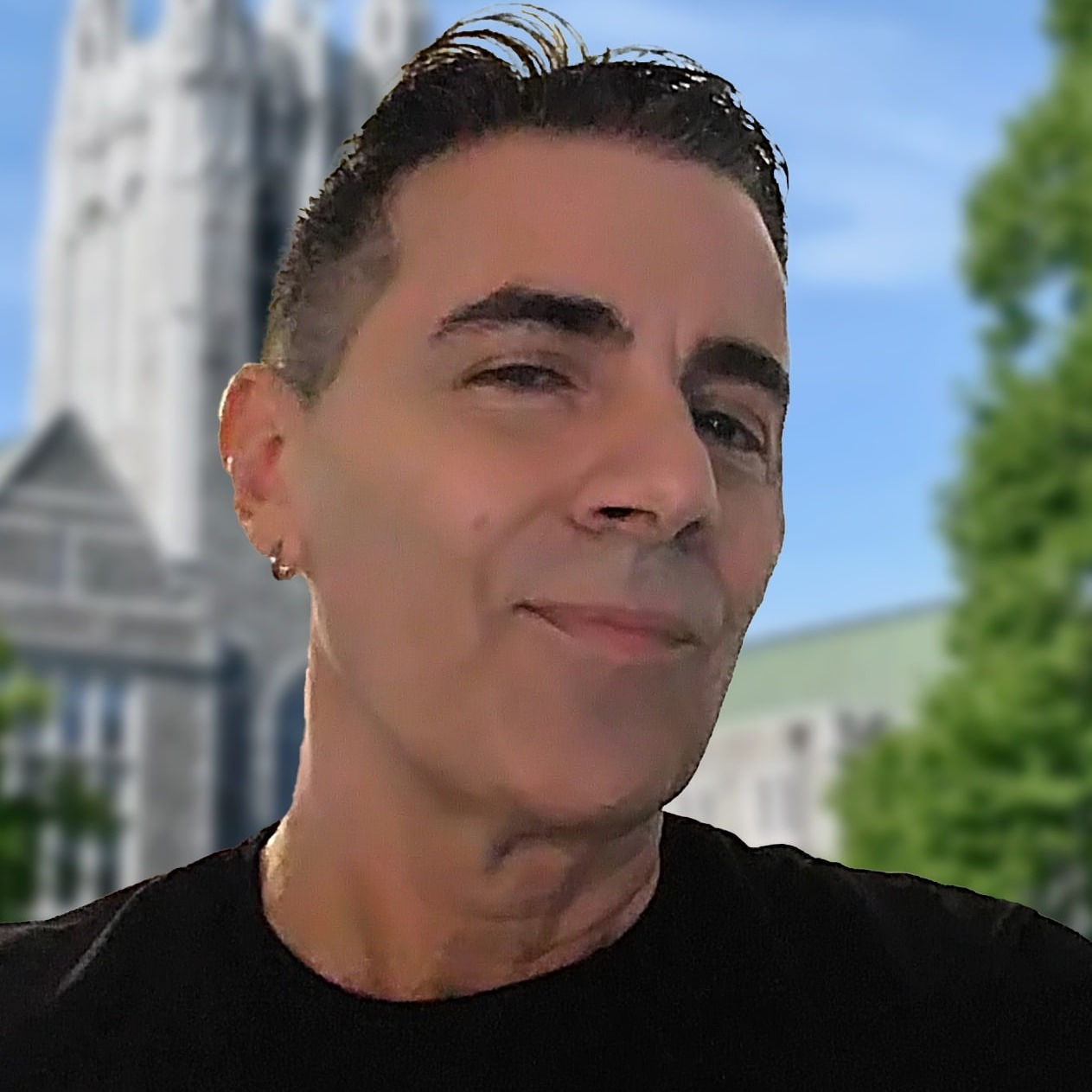 Rob Trombino
Senior Instructional Media Producer