Jamie Walker served for 12 years as Web Application Developer at the Center for Teaching Excellence, and more recently for 4 years as Learning Technologies Analyst and Administrator at the CDIL at Boston College, administering Canvas Catalog, Canvas 2, and pandemic-related auto-scheduling of all lecture captures at BC. For the CTE he provided oversight of day to day system-related operations and maintenance of CTE applications, and the development of specifications for all aspects of internal web project development and production. He managed the integration of scheduling applications for Lecture Capture and the integration of the Canvas CMS and 3rd party systems.
Prior to 2007 he ran Highrock Interactive developing database-driven web sites and web applications using asp, asp.net, and php, translating business needs into web applications that allowed companies to conduct business more effectively and more profitably. Prior to 2000 he spent 7 years at Bride Media Int'l, as a multimedia developer in the production of CD ROM, video, and eventually web applications for companies in various industries, including health care, publishing, hi-tech, and education. Jamie has had 10 years of college-level teaching experience (Bentley College, adjunct instructor and lab instructor of Geology 1979-89) and 6 years as an adjunct instructor of web design in the Woods College of Advancing Studies (2015-2021).
Jamie has also been a professional recording artist with the band 'Swinging Steaks' for the past 30+ years.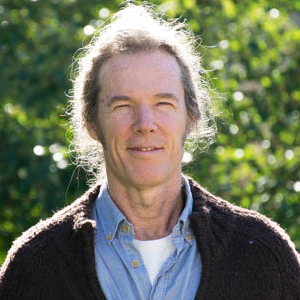 Jamie Walker
Learning Technologies Administrator