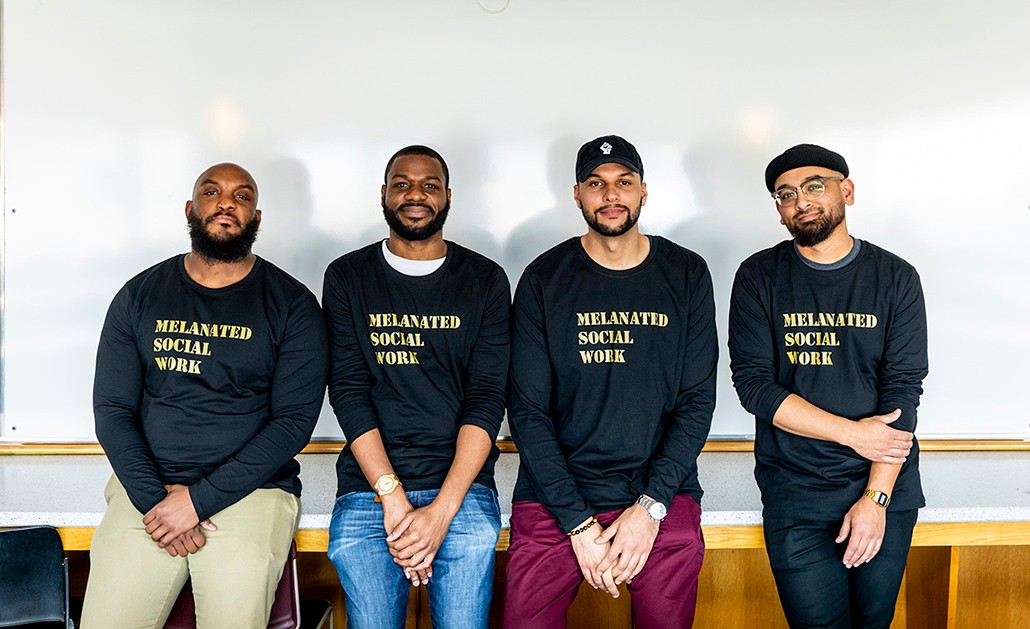 The coronavirus pandemic has wrecked the economy, forcing the Class of 2020 to enter the worst job market since the Great Depression. 
But many companies have continued to hire during the crisis, and the demand for teachers, engineers, and social workers has increased. 
The need for social workers spiked shortly after COVID-19 began to spread across the United States in March, according to Glassdoor, the site that enables users to rate and search for jobs. And the Bureau of Labor Statistics projects that the number of employed social workers will rise 11 percent by 2028, which will nearly double the average growth of all other occupations. 
"The social workers who have been there to support marginalized individuals, families, neighborhoods, and greater communities before the collective crisis will be there during and after and are just one group of social service workers who show up for people in times of need," says Michael Grinnell, a therapist who received his master's degree from the Boston College School of Social Work in 2016. "The collective crisis has heightened the demanding work some social workers already endure, and until there are more equitable systemic changes, the support these social workers offer will continue to be invaluable."
Grinnell teamed up with three fellow graduates of the School of Social Work to create The Melanated Social Work Podcast in 2019 to explore racial equality, mental health, and culture through a lens focused on the experiences of people of color. Here, three of the four co-hosts of the podcast provide some tips for newly minted social workers to find jobs, manage stress, and care for clients in the middle of the pandemic. 
Find a good mentor
Josh McNeil, who graduated in 2015, advises newly minted social workers to find a good mentor who embodies the skills and values that they have learned to appreciate. He says that Hubie Jones, who served as dean of the Boston University School of Social Work from 1977 to 1993, told him that all women and people of color who enter the field need a mentor. 
"Find someone more senior than you professionally, tap into them, and bounce ideas off of them," says McNeil, an outpatient therapist who treats clients at Father's Uplift, a mental health and substance abuse treatment facility in Dorchester, Massachusetts, dedicated to men and their families. "It's good to tap into people who love and support you."
Ace the job interview 
Marvin Toliver, who graduated in 2016, says that social workers should research employers before job interviews, ask thoughtful questions during interviews, and share examples of professional experiences that show their ability to solve problems in difficult situations.   
"Sell yourself," says Toliver, who provides therapy to historically marginalized clients at the Radical Therapy Center in Philadelphia. "Be prepared to share stories of challenges you faced and what you did to meet your goals."
Grinnell, who provides therapy to students who attend Williams College in Williamstown, Massachusetts, advises job candidates to find out how many cases they will have and what the most challenging aspects of the job will be. He also suggests they chat with their potential colleagues to get a feel for the culture of the organization. "Ask questions to learn about the office culture and assess whether it seems like a collaborative and supportive environment," says Grinnell.
McNeil, for his part, recommends job candidates ask hiring managers to explain where their organization will be in five years. "You can gain insight into where you're working," he says. "If they don't have an answer, maybe they won't be around."
Take care of yourself
Studies show that 75 percent of social workers experience burnout at some point in their careers. Experts identify compassion fatigue—the physical and emotional strain placed on caregivers who are regularly exposed to traumatized patients—as one of the primary factors that contribute to the phenomenon.
"Social work can consume you and become centered in your identity," says Grinnell. "The day-to-day challenges of navigating different systems of power is emotionally, mentally, and spiritually exhausting." 
McNeil encourages social workers to unwind by doing things that they enjoy. That might mean working out, listening to music, or taking a hot shower. 
"When you're not working, get as far away from your job as you can because you don't want to burn out," he says. "Have fun, live life."
Build a support system 
McNeil advises new social workers to stay in touch with the friends they've made in their MSW program. Even if two social workers are working on opposite ends of the country, they can still discuss the challenges and joys of their new jobs. 
"Text them, call them, visit them," McNeil says.
Grinnell says that social workers who see unacceptable behavior or hear unacceptable language in the workplace should document the transgression or inform their supervisor. Social workers could also talk to a therapist or tap into the employee assistance program at work to find a counselor who can help them navigate office politics, says McNeil.
"You're going to hear things that are disheartening," he says. "But you may say things, too, so you have to realize that what you say affects people."
Provide culturally sensitive support 
Nearly 70 percent of active social workers identify as white, according to a report published by the Bureau of Labor Statistics in 2019. 
Toliver recommends white social workers explore the communities they serve in order to provide culturally sensitive support to clients from minority backgrounds, including those who identify as Asian, Latinx, or African American.
"Folks should always be learning and always be doing research in order to fully understand their clients," he says. "Every community is different, so there is no one-size-fits-all model, piece of literature, or person who has all of the answers. Community members know their communities and can speak on their experiences best."