Bioinformatics Server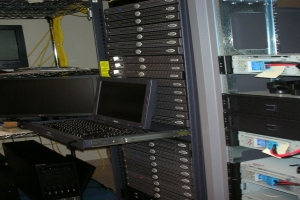 Clavius Computing Cluster
26 Dell PowerEdge compute nodes with either 8 or 16 GB of RAM, with a aggregate CPU core count of 136.
Cluster file server with 7 TB of usable space.
Linux operating system, Torque/PBS resource and job management system.
Wide range of bioinformatics software.
Host for dynamic, database backed web sites.
Classroom Server
Linux server with 800 GB of RAID storage
Bioinformatics storage, web server, database server, and remote login

Please contact Tony Schreiner with questions.