As the 2018–19 school year draws to a close, the Boston College School of Social Work (BCSSW) celebrates the distinguished careers and significant contributions to the school and to the fields of social work and social welfare by departing faculty members Tiziana Dearing, Westy Egmont, Ruth McRoy, Jessica Shaw, and David Takeuchi.
Tiziana Dearing
Chair of Macro Practice and co-founding director of BCSSW's Research In Social, Economic, and Environmental Equity (RISE3) initiative, Professor Tiziana Dearing will be leaving BCSSW at the end of this academic year.
Over the past six years, Dearing has leveraged her considerable leadership experience—including as the former and first female president of Catholic Charities; CEO of the anti-poverty fund Boston Rising; and executive director at the Hauser Center for Nonprofit Organizations at Harvard University—to help shape how the school trains MSW macro students. She has also applied insights gained from working in the nonprofit world and as a management consultant to Fortune 500 companies and mission-driven nonprofits into her leadership of both RISE3 and the Center for Social Innovation, which she co-directed for four years.
She is a sought-after speaker and commentator on topics ranging from social justice, poverty, inequality, moral leadership, and nonprofit organizations. In 2017, Dearing and Boston College Carroll School of Management Professor Mary Cronin's book about socially responsible enterprise management, Managing for Social Impact, was published by Springer and debuted as an "Amazon #1 New Release" in business ethics. Dearing and her BCSSW RISE3 colleagues David T. Takeuchi and Summer Hawkins co-authored two reports in 2017 in collaboration with the White House and its Office of Science and Technology Partnerships titled Are We There Yet? Race, Poverty and Equity in Neighborhood Transportation and Race and Income Inequality in Childcare: Examining Time, Costs and Parental Work Hours. In addition to numerous journal articles, Dearing has contributed writing and commentary to national outlets such as CNN, MSNBC, and The Hill, and appears on air for 90.9 WBUR, a National Public Radio station.
A recipient of numerous honors and awards in 2015, Dearing received both the Boston College Teaching in Technology Award and the BCSSW Service to the School Award. She and her husband, Dr. Stephen J. Seiner, received the 2015 Carl F. Barron Catalyst for Change Award from CASPAR, Inc. (Cambridge and Somerville Programs for Addiction Recovery), and she received the Compassion and Justice Award from Catholic Charities of Boston in 2010.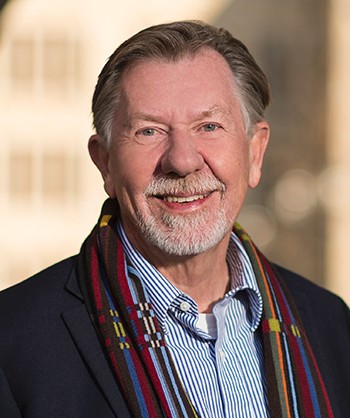 Westy Egmont
Associate Professor Westy Egmont joined the BCSSW faculty in 2008. With a Doctor of Ministry and experience both in pastoral counseling and executive leadership at anti-poverty social service agencies—including The Greater Boston Food Bank and Rift Valley Academy in Kenya—Egmont has focused his work on the human needs and social services of newcomer communities, immigrant rights, and the complex, dynamic process of immigrant integration. His efforts led to the creation of the BCSSW's Immigrant Integration Lab, which he has directed since its inception in 2012.
To provide MSW candidates with a firsthand understanding of the challenges immigrants face, Egmont developed and led expeditionary learning courses, including a two-week intensive on-the-ground course at the U.S./Mexico border and a three-week summer course in Italy.
In 2013, Egmont, along with a team of Boston College faculty and administrators, worked to expand an interdisciplinary partnership between BCSSW and Boston College Law School that embeds social workers in legal clinics, including immigration clinics, to advance experiential learning modalities while better serving vulnerable populations. In 2016, he helped establish a similar interdisciplinary partnership at Pontificia Universidad Católica de Chile's Law School (PUC Law).
Egmont's work highlights the pivotal role social work is able to play in fostering healthy immigrant families and communities. He is a frequent speaker on topics relating to immigration and integration and has presented at multiple conferences, including the Metropolis International, the National Immigrant Integration Conference, Catholic Charities USA, and the United States Conference of Mayors.
Egmont co-chaired the Governor's Advisory Council on Immigrants and Refugees, serving six Massachusetts governors. He is creator and curator of the Dreams of Freedom Museum, Boston's immigration history exhibit. He also served on the faculty planning committee for this year's Boston College Global Migration Conference. After a distinguished and varied career, Egmont plans to retire from teaching.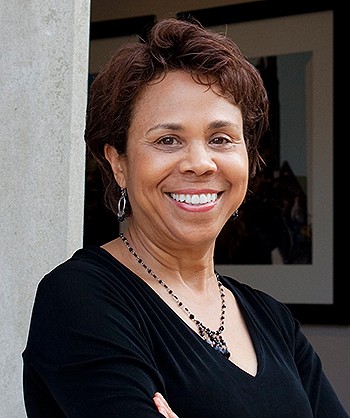 Ruth G. McRoy
Donahue and DiFelice Endowed Professor Ruth McRoy has been named Professor Emeritus at BCSSW, and since 2005, she has been The University of Texas at Austin's Ruby Lee Piester Centennial Professor Emeritus.
McRoy joined the BCSSW faculty in 2009 as the inaugural holder of the Donahue and DiFelice Endowed Professorship. She launched a special-interest group, and later taught a course on Contemporary Issues in Adoption and Foster Care; co-founded and co-directed BCSSW's Research and Innovations In Social, Economic, and Environmental Equity (RISE3) initiative; and has been a leading force in the school's diversity and justice initiatives.
A prodigious writer, McRoy has published more than 100 journal articles and book chapters and 12 books. Over her career, she also received more than 70 federal, state, foundation, and local research grants, including awards for more than $5 million from the federally funded AdoptUSKids project, which is operated through a cooperative agreement with the U.S. Children's Bureau. She has held numerous leadership roles on national, state, and local boards, committees, and civic organizations, including serving on the board of directors for the Catholic Charities Archdiocese of Boston and as a member of the Child Welfare League of America's National Advisory Committee on Adoption.
McRoy has earned multiple honors in recognition of her advocacy and research. In 2010, she was selected as a fellow in the American Academy of Social Work and Social Welfare. She's also the recipient of the 2014 North American Council on Adoptable Children's Child Advocate of the Year Award, the 2014 Charles I. Wright Distinguished Alumna Award from UT at Austin, and the 2015 National Association of Black Social Workers Award for Significant Contributions to the African American Community, and was selected into the 2016 Class of Fellows of the Society for Social Work and Research.
She will continue her writing, conference presentations, and her work on ongoing funded research projects at the Steve Hicks School of Social Work at The University of Texas at Austin.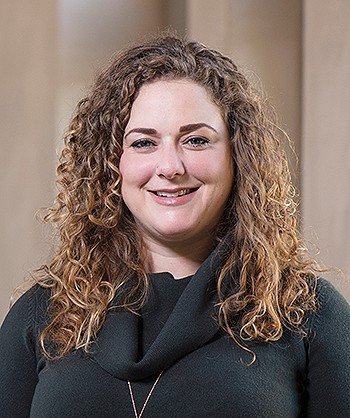 Jessica Shaw
Assistant Professor Jessica Shaw, who joined the BCSSW faculty in 2016, is a community psychologist who specializes in evaluation and organizational change and development. Her research interests include gender-based violence, sexual assault, and system responses to sexual assault. At BCSSW, Shaw has developed a range of partnerships in Greater Boston to engage in community-based study of violence against women.
Shaw is the first BCSSW researcher to receive a grant from the Department of Justice (DOJ). Her most recent project, Evaluation of a Cross-System Cooperative Response to Adolescent Sexual Assault Victims, is funded by the DOJ's Office on Violence Against Women. In 2015, she received the Translational Criminology Research Fellowship from the DOJ's National Institute of Justice.
A frequent speaker, Shaw has presented her research at the White House and served as a subject-matter expert on several national committees focused on improving system responses to sexual assault. She's presented myriad training on the topics of sexual assault evidence collection, bystander intervention, procedural justice, and gender bias in police response to medical and criminal justice professionals as well as community advocates.
In addition to several book chapters, Shaw has written numerous journal articles. She was recognized by the Society for Community Research (SCRA) of the American Psychological Association with a Best Dissertation on a Topic Relevant to Community Psychology Award in 2017. In 2018, she received BCSSW's Research Excellence Award. In addition to her research and teaching in both the MSW and doctoral programs, Shaw has served on the executive board of BCSSW's strategic planning committee.
Shaw, who will return to her home state to work in the Department of Psychology at the University of Illinois at Chicago, will maintain a visiting scholar affiliation with BCSSW.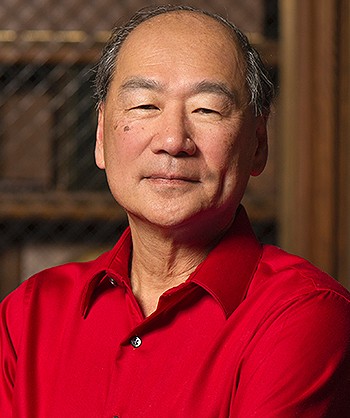 David Takeuchi
Professor David T. Takeuchi has served BCSSW as associate dean for research and the inaugural Dorothy Book Scholar since 2013. He is a co-founding director of BCSSW's Research and Innovations In Social, Economic, and Environmental Equity (RISE3) initiative—which was established in 2016 to examine and address the root causes of inequities in these areas. A sociologist with postdoctoral training in epidemiology and health services research, Takeuchi's work reveals the impact of social, structural, and cultural circumstances on health outcomes, specifically among racial and ethnic minorities. His work also delineates the use of health services by different groups. He has an established reputation for interdisciplinary research, and co-founded the Interdisciplinary Association for Population Health Science (IAPHS), a thriving organization that brings multiple disciplines and professions together to promote health and prevent illness at the population level. In August, he completes his three-year term as Secretary of the American Sociological Association.
A prolific researcher, Takeuchi's recent work, including as a co-author of an influential report from the National Academies of Sciences, Engineering, and Medicine—The Integration of Immigrants into American Society—and of a special issue of the Du Bois Review published by Harvard University's Hutchins Center for African and African American Research—"Race and Environmental Equity"—have garnered great acclaim. Takeuchi has approximately 200 papers in a wide range of journals including the American Journal of Psychiatry, American Journal of Public Health, Archives of General Psychiatry, American Journal of Community Psychology, Journal of Health and Social Behavior, Medical Care, Social Science and Medicine, Sociology of Education, and Social Forces. He has received myriad research grants from leading institutions such as the National Institutes of Health, W.T. Grant Foundation, and Robert Wood Johnson Foundation.
Takeuchi has received numerous awards and honors, among them, in 2015, the American Sociological Association's (ASA) Leonard I. Pearlin Award for Distinguished Contributions to the Sociology of Mental Health. Last year, he was recognized for Distinguished Contributions to the Study of Asian Americans from the American Sociological Association. In 2010, the American Psychological Association recognized his Distinguished Contributions to the Study of Asian American Communities. He received the Legacy Award for Distinguished Contributions to Research and Mentoring from the Family Research Consortium in 2007 and a Research Innovations Award from the National Institutes of Health in 2008. He is an elected member of the Washington State Academy of Sciences, the Sociological Research Association—an honor society of the nation's top sociologists—and the American Academy of Social Work and Social Welfare.
Takeuchi will assume a position with the School of Social Work at the University of Washington focusing on the development of health equity projects in Seattle and mentoring faculty and doctoral students. He will also be affiliated with the Department of Sociology and the Center for the Study of Demography and Ecology.