Student
Alison Stiglmeier, MSW '19, macro program
Agency Partner
Primary Responsibilities
Roca, Inc., is a nonprofit organization dedicated to breaking the cycle of incarceration and poverty in at-risk youth and young adults. At their Boston location, twice a week, Alison Stiglmeier jumps into whatever is needed, from planning community and award dinners to running one-on-one educational sessions to assisting Roca clients with obtaining work permits, social security cards, or securing housing. Once a week, Stiglmeier is part of a three-person team that conducts Roca's Cognitive Behavioral Therapy-based programming at the South Bay House of Corrections.
Roca's work at the correctional facility is in conjunction with the PEACE (Positive Energy Always Creates Elevation) unit, which was launched in February 2018 by the Suffolk County Sheriff's Department. Based on the progressive penal system in Germany, PEACE aims to reduce recidivism with intervention in the form of education, counseling, and mutual respect and cooperation.
As the program developer, Stiglmeier has created a curriculum that tracks weekly goals and progress for the 15 to 19 men they meet with each week—a daily check-in question and quote, an activity, learning goals, and check-out question and quote. She meets regularly with her team and Tru-See Allah, the assistant deputy superintendent in charge of the PEACE unit, to ensure that they are aligned and on track with agendas and summaries. "It's been a beautiful privilege to be with these men who show up to share their feelings, personal stories, relationships, and the issues they struggle with. We thank them every week for allowing us to be there and to see their vulnerability, who they are as people, and what they're striving to do," says Stiglmeier.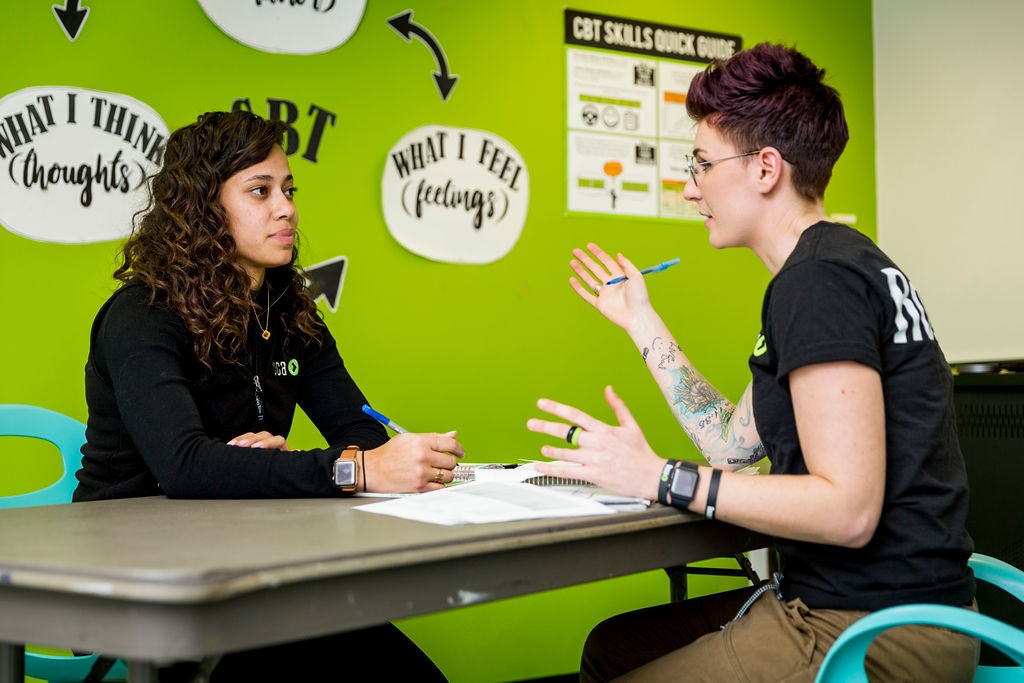 On Supervision
Stiglmeier's supervisor at Roca is Taci Santos, whom she considers both a mentor and coach. They meet formally once a week but work side by side and interact all day. "Her door is always open," says Stiglmeier. "She is understanding and has an amazing positive energy. I could not ask for a better supervisor. Because Roca is so small, it's very much like a little family."
Key Takeaways
Gaining experience in managing and piloting a new program has complemented Stiglmeier's macro studies. "Learning how to work and network with multiple community members and a team has been an incredible opportunity. It's taught me a lot about being a leader," she explains.
More deeply, though, the experience of working with at-risk and imprisoned men has been transformational for Stiglmeier's personal development: "I've experienced loss and tragedy, but for this population it's a normal occurrence. Trying to wrap my head around that has been earth-shattering." The experience has also caused Stiglmeier to recognize and consider her place of privilege. "I've never been in a space as a minority, and learning how to reflect on that and share space with these men has been very humbling and enlightening," she says.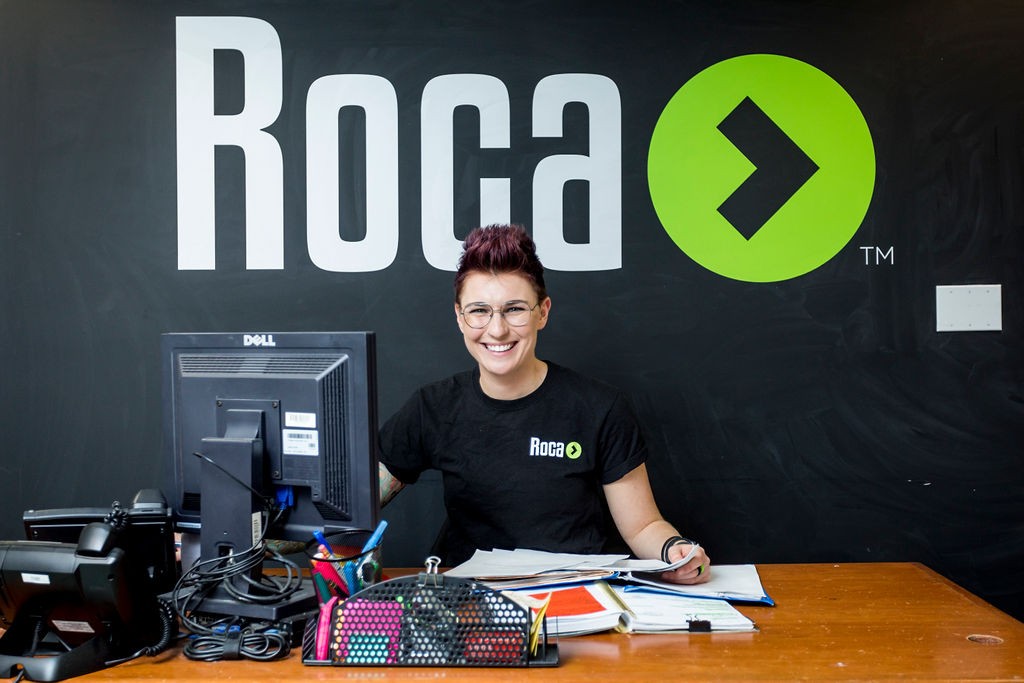 Career Aspirations
After graduation in May, Stiglmeier is planning to move back to her hometown of Buffalo, NY, and pursue, on a part-time basis, a second master's degree in creativity and change leadership at SUNY Buffalo State. "I've realized that I work well in crisis and chaotic environments," she says. "I want to design a leadership model that I can implement in management and leadership teams facing organizational crisis or dysfunctionality, and eventually become a turnover CEO."
While enrolled in the part-time program, Stiglmeier hopes to work in a residential facility as a program manager or coordinator. She credits her experience at BCSSW and new foundational knowledge of macro social work for pulling all the pieces of her aspirational plan together. "I couldn't have gained the experience I'm acquiring now any other way. This has been the perfect building block," she says.
Photography by Caitlin Cunningham.