On Friday, February 1, 2019, the Boston College School of Social Work (BCSSW) and the BCSSW Alumni Board will present the annual Distinguished Alumni Awards to Tanya L. Sharpe, PhD '07*, and Lamar A. Polk, MSW '09, at the Equity, Justice, and Inclusion Lecture and Distinguished Alumni Awards. We had a chance to speak with both of them prior to the award ceremony.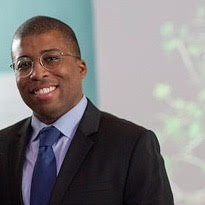 Lamar Polk, LICSW, CCM, C-ASWCM, is a clinical social worker for the Massachusetts Department of Public Health (DPH) at Shattuck Hospital, and works as a part-time clinical care manager for Beacon Health Options. Polk is also completing his master's degree in public health at Dartmouth College.
What role has BCSSW played in your career?
LP: One of the things that I most value about my BC education is the access to professional opportunities. I don't think I'd be in my current job if I hadn't gone to BCSSW and made meaningful connections. My very first field placement was with the DPH at the Lemuel Shattuck Hospital. Over the years, I kept in touch with different social workers in the department. When they had this open position, the director contacted me and asked me to apply. It all came full circle.   
What does this award mean to you?
LP: I'm excited, I'm humbled, I'm a little overwhelmed. I don't necessarily think there's anything special about me; I do the things I do because I'm a social worker and to me they're all dimensions of social work. Any time that I'm practicing, I'm trying to do as much as I can for the client. I think that's just the nature of being a social worker. At our core, we're just good people; we're passionate about helping and passionate about making the world better. We don't necessarily see that as unique or overly special, but it really is.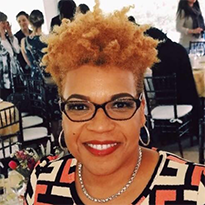 Tanya Sharpe, MSW, PhD, is an associate professor and Chair in Social Work in the Global Community at the Factor-Inwentash Faculty of Social Work at the University of Toronto. Dr. Sharpe's research and practice focuses on the coping strategies of Black survivors of homicide victims and the development of culturally appropriate interventions to better support their grief.
What was your experience in the BCSSW PhD program?
TS: I was very, very clear in my application statement that, for me, this area of research was not a job or a research project; it was a calling. I take it very seriously. I made a personal commitment to the survivor community to create programming that reflects their voices. I recognized that getting a PhD wasn't just getting a degree, it was making sure that community members—who looked like me and hadn't been represented before—could have a seat at the table. My professors and my cohort members always held a space for that; always honored that. It was an unparalleled sense of community and support. It was a great environment where people really wanted to see me thrive. People remarked on how close our cohort was, and I think we created a sense of family; a sense of peer support that was instrumental to each of our successes.
What does this award mean to you?
TS: It's such an honor that I am remembered, now almost 12 years after graduating. The individuals that I serve, who are so often voiceless, have a voice through this award. It means so much to recognize the importance of those who, historically and currently, are marginalized and disenfranchised through so many forms of structural violence. I accept the award on behalf of them. That's what means the most to me.
*Flight cancellations due to the polar vortex prevented Sharpe from attending the ceremony. She gave her acceptance speech via video, and C. Shawn McGuffey, associate professor of sociology, accepted the award on her behalf.