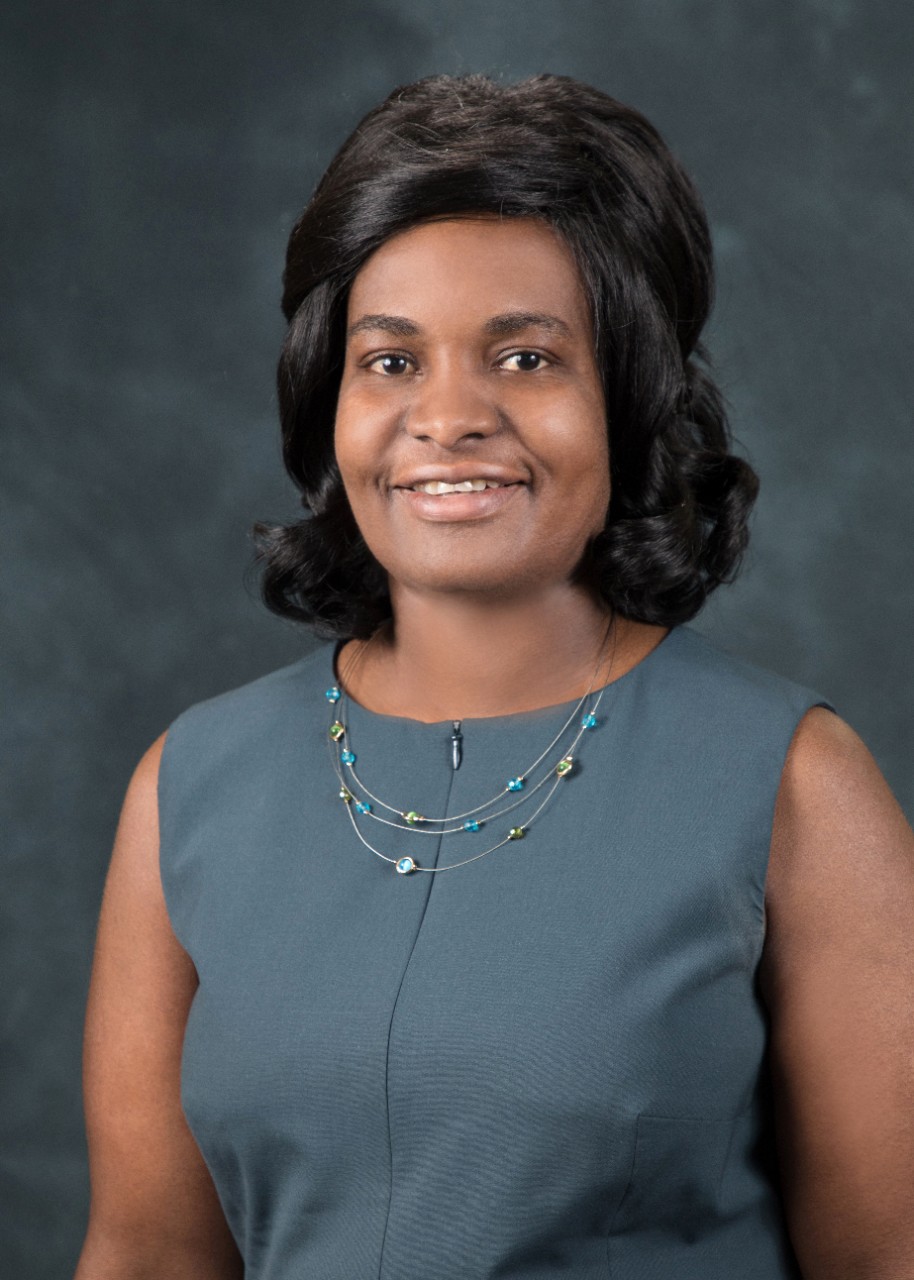 Sonie Johnson laughs as she describes her educational path, "Just because you're a non-traditional student doesn't mean you can't succeed. Yes, you have more barriers, but all the more reason to overcome them and help others!" She should know. Johnson dove into her education at age 43 at the University of Texas, San Antonio (UTSA), and has barely looked up since. Now, nearing her 50th birthday, she is wrapping up her second year at BCSSW with a Rappaport Institute Public Policy Fellowship behind her, and is already looking towards a PhD.
Johnson was born and raised in Jamaica, where she says the theories behind social work are ingrained in the culture. "We don't have a name for it, we just do it," she explains, "we take care of our family and we take care of our neighbors." She moved to the U.S. in 1993 and moving to Texas many years later was a new beginning.
While working at a homeless women's shelter as an undergraduate, Johnson saw how overcrowding led to unsafe conditions for both the women and their children and sought to help. Noting that many of the women were victims of domestic and/or sexual violence, she combined three concepts that inspired her—the six dimensions of wellness, the healing power of forgiveness, and narrative writing—into a method for addressing trauma. She created a research guide and conducted a six-week study, which outlined a series of prompts that helped to establish trust by encouraging active listening and asking specific questions. Johnson found that allowing the women tell their own stories, in their own words, was the first crucial step to moving forward. "Asking the women what they think they need is empowering," explains Johnson. "I watched these women transform. It's so powerful, telling your own story."
Johnson incorporated those concepts into her Rappaport Institute Public Policy Fellowship project at the City of Boston's Office of Housing Stability. Johnson developed a staff handbook, "Using Neuroscience Healing Principles to Eliminate Toxic Stressors for Boston Residents," and a client-directed poster for the office waiting room. She then went to three neighborhood libraries (Copley Square, Mattapan, and Hyde Park) and convinced each to feature a prominent link to Boston's homeless resources on the homepages of all public computers. "The information is behind so many layers; this just put it right in front," says Johnson.
When she's not creating innovative tools to empower underserved populations and their caregivers, Johnson is busy telling others how they, too, can fund their educational dreams. All of Johnson's higher education tuition has been fully financed by scholarships and fellowships. At UTSA she became so adept at researching and acquiring external funding that she was considered a local expert. "I listened to students at the library talking about needing help to pay for school, and just told them how to do it," says Johnson. A Ronald E. McNair staff member noted these interactions and asked her to teach a class. All 25 students in her final class found funding for their educational objectives.
Johnson still can't help herself from offering similar assistance—from her Lyft driver to a woman now in her first-year at Simmons College School of Social Work. "We met in the library, she brought her little daughter, and we worked on it all day. She got in," says Johnson with a proud smile. "The scholarships are all there, but no one takes the time to tell people, especially first generation students. I learned to help myself, so now I teach others," she says.
Johnson is focused on finishing up her MSW and is hoping to continue on for her PhD so that she can take her wellness concepts further and eventually teach. "We have to think about wellness in a different way. It doesn't take a lot of money, just a little bit of time and someone who cares," says Johnson. "Show people they are valuable, no matter what happened to them. Just nurture them and let them grow. Surely there is something else we can do that we haven't done yet."