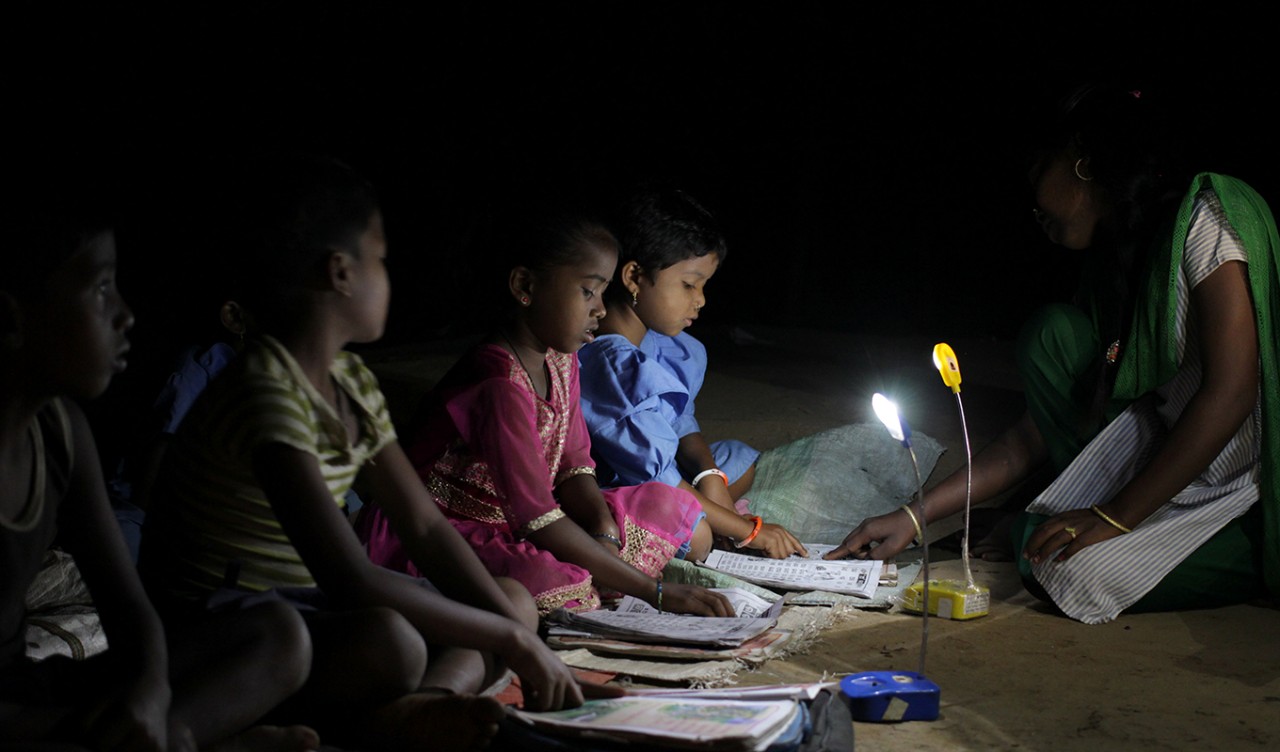 Boston College and the Indian Institute of Technology Bombay (IITB) have co-signed a Memorandum of Understanding (MOU) to explore partnerships in research, project development, coursework, and the sharing of knowledge and ideas. Boston College School of Social Work Dean Gautam Yadama played an instrumental role in bringing the two institutions together; a BCSSW team is already working with IITB on a project designed to provide clean renewable energy to low resource areas of rural India.
"IITB is a premiere institution offering a wealth of opportunities for its students, often providing the training needed to create technology-driven interventions to address some of the pressing social issues of our day," said Yadama. "As leaders in the field of social work practice and research, our own expertise provides a perfect complement to theirs, and I look forward to moving forward, together, in a shared quest to build a better world."
One current collaborative project between IITB and BCSSW is addressing the 244 million people living in India who lack regular access to electricity. IITB is now distributing seven million solar lamps to rural households in seven different states throughout the country in hopes of offering an affordable, reliable, and clean solution to this problem. BCSSW's team is assessing the efficacy of the initiative through a systems analysis designed to understand what it takes, as Yadama told BC News to "localize the production, distribution, and maintenance of solar technologies for the poor." The BCSSW team includes Assistant Professor Praveen Kumar, International Development Project Manager Kelsey Werner, and Dean Yadama, as well as seven Boston College undergraduates in biology, nursing, and business who are working on supply chain and entrepreneurship challenges associated with the project, while helping to design an evaluation for its analysis.
The MOU offers an example of Boston College's intentions with regards to its future Institute for Integrated Science and Society, which will be designed to: strengthen teaching and research in the sciences, increase collaboration across the university's schools and with other partner organizations, and enhance BC's ability to address complex societal problems, in areas such as energy, health, and the environment.
Yadama will further explore knowledge-sharing opportunities with IITB when he travels to India this December to deliver the plenary address at the Institute's 6th International Conference on Advances in Energy Research. He will discuss transdisciplinary approaches to addressing the most pressing energy and environmental issues in the world today. He is hopeful that more opportunities for knowledge-sharing will quickly follow, particularly with regards to IITB's interdisciplinary programs that are well aligned with the School of Social Work's own existing and planned offerings.
"Who better to take on the 'society' components of the planned Institute for Integrated Science and Society, than a school of social work," said Yadama. "Our ongoing project with IITB demonstrates how we can partner with like-minded institutions, and work together, across disciplines, to find new ways to address global problems."