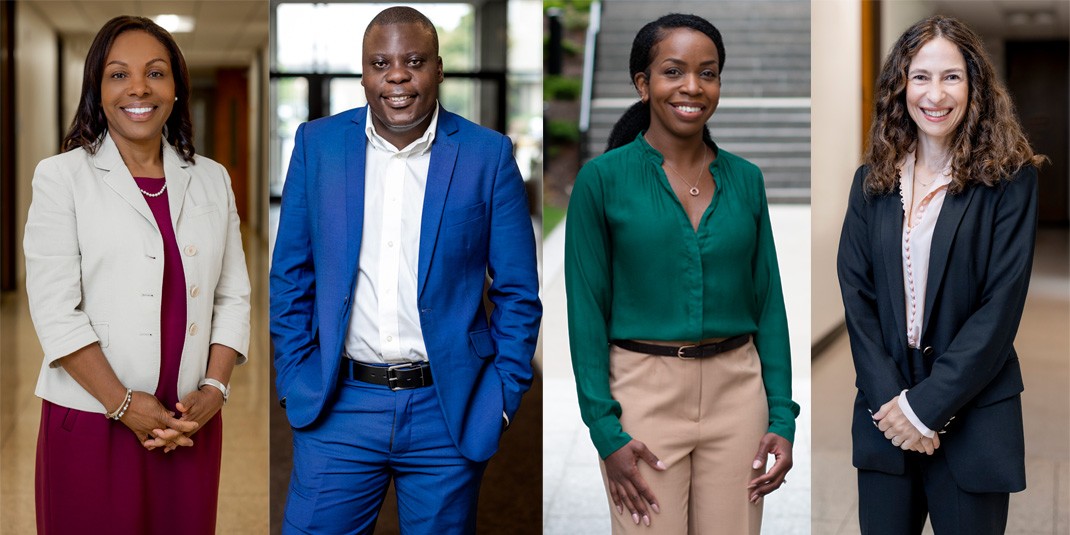 Karen Bullock has found that structural racism has prevented older, Black adults from accessing end-of-life care at their local hospital. William Byansi has studied the impact of COVID-19 on the mental health of young adults living with HIV in Uganda. Whitney Irie has discovered that structural barriers, such as lack of access to insurance, often stop Black women from staying on medication that is up to 99 percent effective at preventing HIV. And Carolina Vélez-Grau has designed studies to investigate the link between family connectedness and suicidal ideation among Black and Latinx adolescents. 
Now Bullock, Byansi, Irie, and Vélez-Grau have joined the faculty in the Boston College School of Social Work to accelerate their teaching and research agendas, bringing a combined total of more than 50 years of experience to the University.
Dean Gautam N. Yadama said the new hires underscore the school's commitment to addressing complex social challenges in collaboration with Black and Latinx communities in Boston and beyond. According to him, they share a primary research goal of solving some of the most pressing social problems facing the world today. 
"Our newest colleagues are a collective quadruple threat to accelerating us toward making BCSSW even more relevant to Black and Latinx lives here in Boston and around the globe," he said. "The integral of our four new colleagues with those faculty in the school already focused on our Black and Latinx communities, global practice, and implementation science in sub-Saharan Africa constitutes a threshold change in the ability of BCSSW to educate the next generation of practitioners and scholars to respond to the challenges and opportunities in a diverse and ever-changing world."
Bullock, the Louise McMahon Ahearn Endowed Professor, has worked with Black and Latinx communities for over 20 years. In addition to serving older Black and Latinx clients as a psychiatric clinician at Hartford Hospital, she has studied health equity and end-of-life decision-making among Black patients since her mother was diagnosed with lung cancer in 1998 and refused hospice care.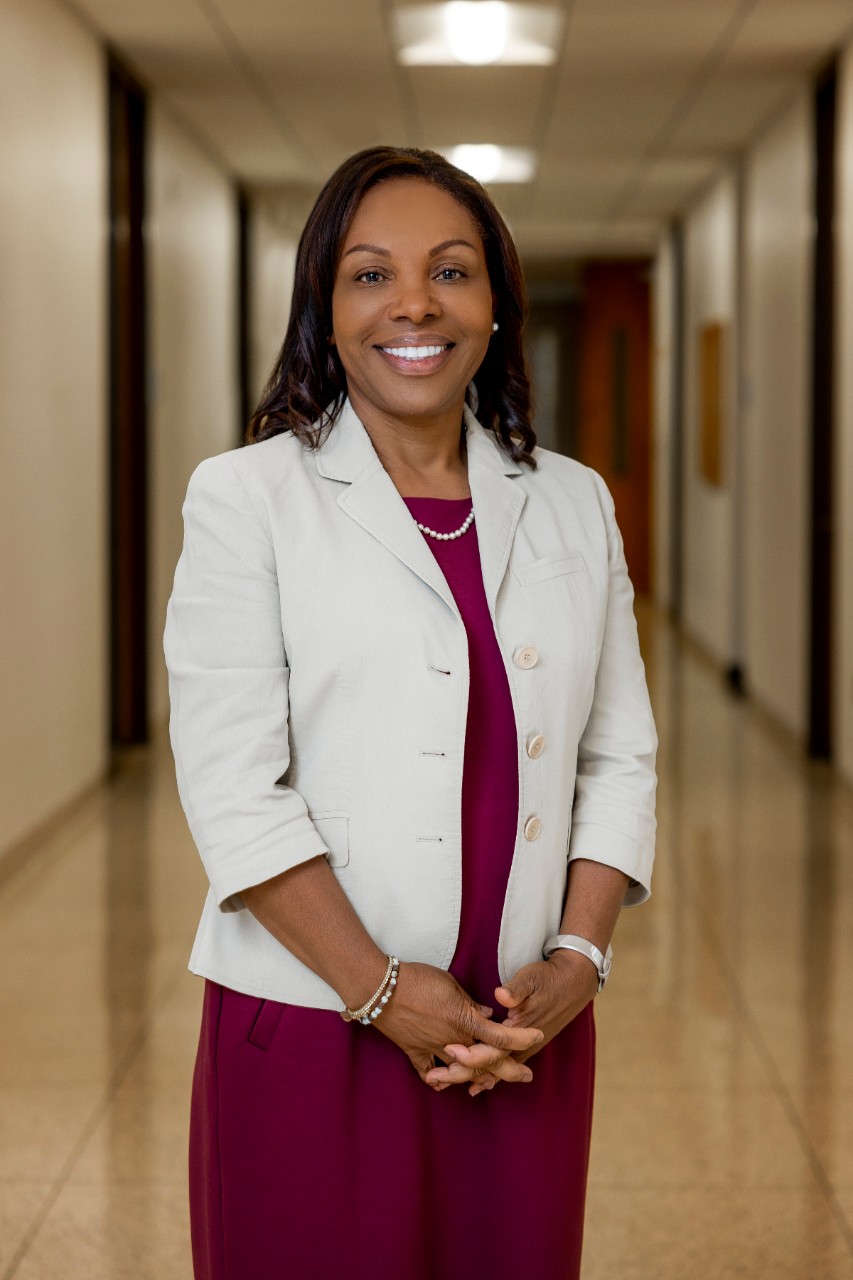 One of her most popular studies, which won the Best Article Award from Routledge Journals in 2012, revealed that older Black patients routinely refuse to go to their local hospital for care in the time leading up to their death. Their resistance, she found, is often rooted in their memories of the past, when hospitals were segregated and they were denied decent healthcare.
"Segregation and systemic racism are the barriers that prevent them from accessing the hospital," said Bullock, who comes to BC from North Carolina State University, where she served as professor and head of the School of Social Work. "Although it's illegal to discriminate against people in terms of where they access care now, their historical experiences are what cause them to not access care in the hospital in their community."
Bullock recently formed partnerships with colleagues at Dana-Farber Cancer Institute and Brigham and Women's Hospital in Boston for future studies that will unite her interests in health equity and palliative care. In particular, she is recruiting patients of color with serious illnesses for new research that will examine how they experience racism in healthcare settings. 
One of her newly completed studies, published in the Journal of Pain and Symptom Management in June, looked at how the race and ethnicity of research participants are reported in the literature on palliative care. She and her co-authors discovered that most of the research participants for these studies are white and that people of color are often described using labels that are either demeaning or unclear, such as non-white and BIPOC.
In the paper, they made a recommendation to ensure equitable outcomes for all seriously ill patients: "The field," they wrote, "should prioritize research that addresses disparities and creates inclusive standards for analysis and reporting of race and ethnicity to replace current practices that frequently center on white populations."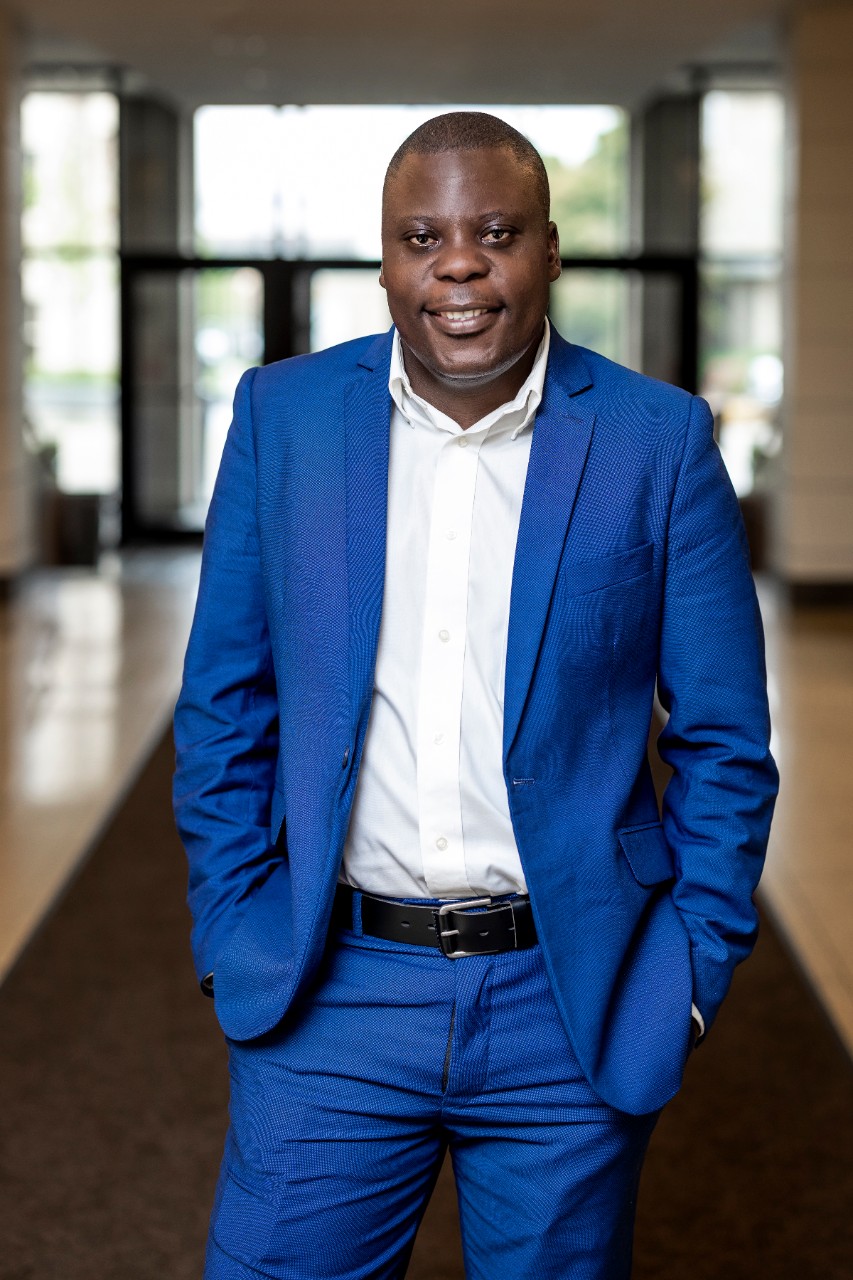 Like Bullock, Byansi's research agenda was shaped by personal experiences. He grew up in the Rakai district of Uganda, which emerged as an epicenter of the nation's HIV epidemic in the 1980s. The devastation wrought by the virus in his hometown made global news, with The New York Times writing in 1990 that it "kills the breadwinners and leaves behind the most helpless: children."
"We lost a lot of people in my community, including many of my family members," said Byansi, an assistant professor who joined BC after completing his postdoctoral training at the International Center for Child Health and Development at Washington University in St. Louis. "Scholars coined a new concept, 'child-headed households.' So you would find a 14-year-old taking care of others in their family, because all the grown ups had died."
What he witnessed in his childhood influenced his decision to become a social worker, to help his community recover from decades of suffering. Over the past several years, he has worked to develop, adapt, and test interventions focused on the mental health and well-being of children, particularly those living in low-resource communities in Sub-Saharan Africa.
His latest study, funded by the Fogarty International Center at the National Institutes of Health, is looking at the well-being of 500 18-to-24-year-olds in Uganda who have been living with HIV. How, he wants to know, has the COVID-19 pandemic impacted their mental health, and how did lockdowns affect their ability to get their medication? 
"It's an epidemiological study to understand where they are," said Byansi, who started the project as a postdoc. "And then we can plan from that, either developing some interventions or getting more funding to engage these young people further."
He expects to spend the next several months analyzing his data, writing research manuscripts, and forming partnerships with community organizations to share his findings. "We have been learning from the Global North for so long," he said, "but also how can we learn from the work we are doing in the Global South and incorporate some of those interventions in the U.S.?"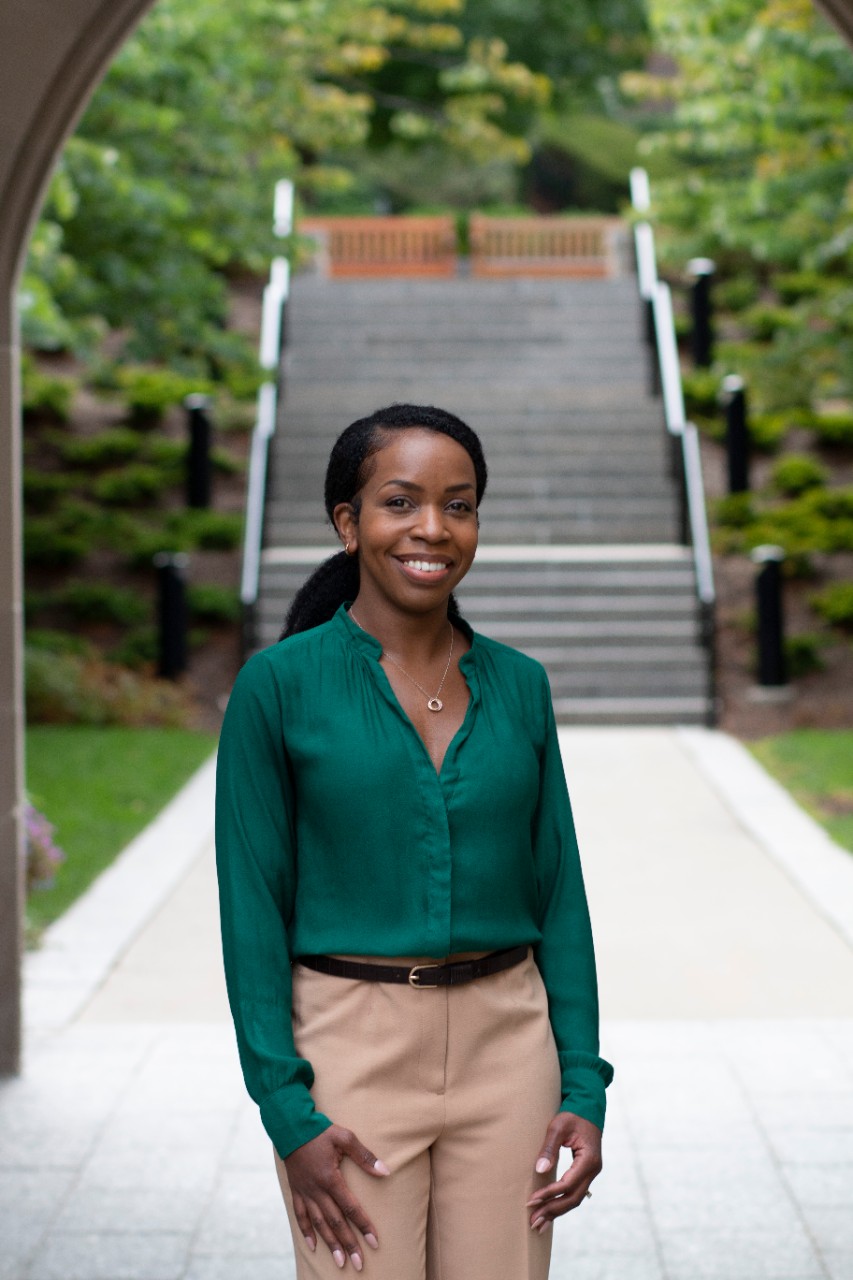 Irie is conducting a pilot study aimed at improving access to pre-exposure prophylaxis, a medicine that reduces the chances of getting HIV from sex and intravenous drug use. The research, funded by the National Institute of Mental Health, has two goals: One, she said, is to better understand how Black women in need of PrEP prefer to receive care. The other is to design an intervention to deliver the medication in collaboration with community partners.
Her previous research has found that the likelihood that a Black woman will stay on PrEP has less to do with the individual and more to do with policies and structural barriers to care. 
"PrEP persistence, PrEP access, even attitudes toward PrEP—all of those domains may at face value seem as though they are person-driven, but really they are structurally- and policy-driven," said Irie, an assistant professor who joined BC after finishing a post-doctoral research fellowship in the Department of Population Medicine at Harvard Medical School. "Let's step away from these questions of individual attitudes toward PrEP and see what it looks like for folks to engage in these spaces and find out how we can improve them so that they're more likely to come back. For decades now, there has been this systematic overlooking of how actual structures of care need to be improved."
Her journey to social work began by accident. After receiving her bachelor's degree in psychology from Penn State University in 2012, she started volunteering at a nonprofit in Atlanta, SisterLove, Inc., that provided free HIV testing. What she saw as a volunteer laid the foundation for her life's work—to improve, promote, and protect the sexual and reproductive health of Black women in the U.S. 
"A lot of the people who were providing one-on-one services were social workers, which completely disrupted my whole purview of what a social worker was," recalled Irie, who provided clinical therapy to individuals, couples, and families in Atlanta from July 2020 to June 2022. "I was just like, 'Oh, this is what a social worker could do.' I didn't realize how broad and deep and exciting and innovative social work could be."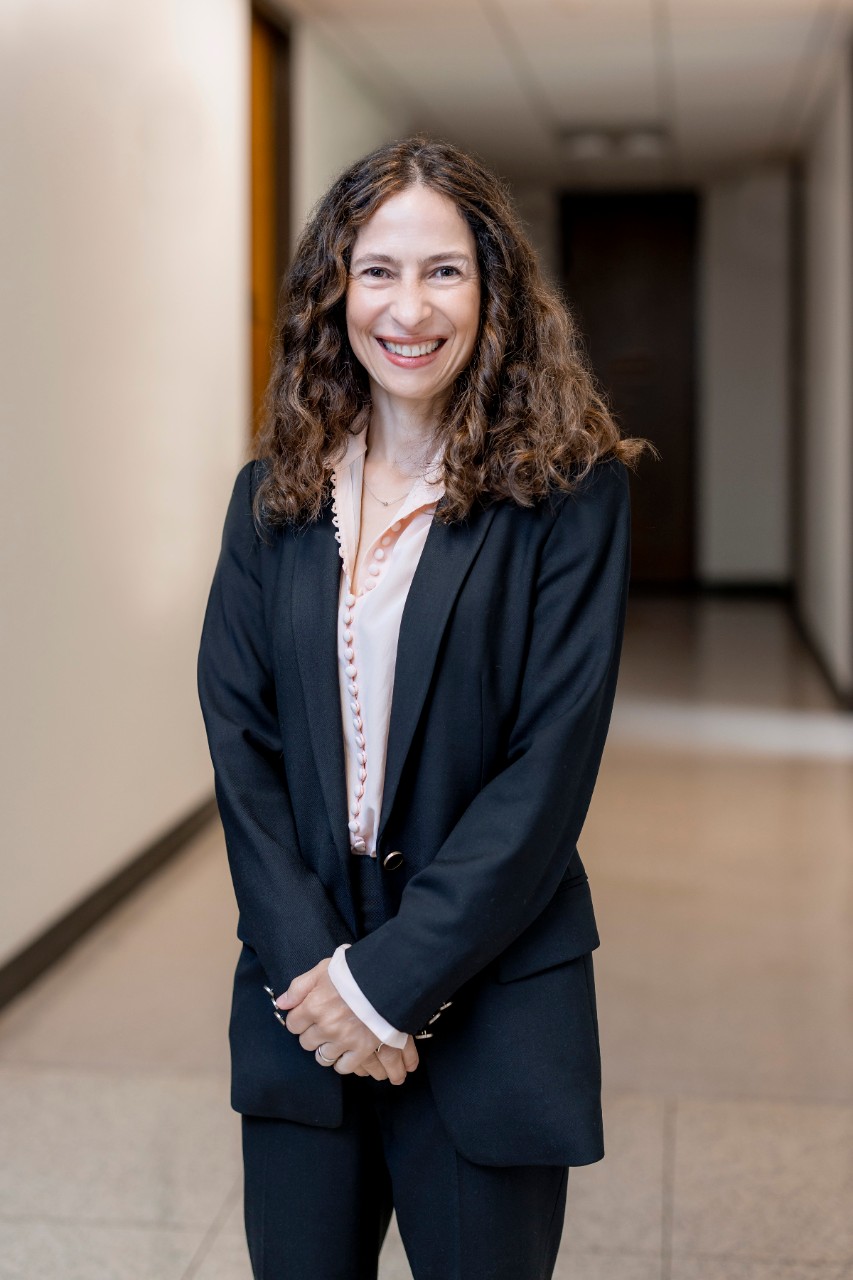 Vélez-Grau, an assistant professor, told a similar story of how she came to social work. It was 2002, she was living in New York, and she was working for the American Red Cross September 11 Recovery Program. As a family support specialist, she was tasked with visiting families whose loved ones had died in 9/11 and making sure they received the proper legal and financial support. 
"I was able to see how this tragedy impacted the well-being of individuals and how the support that we put in place made a difference in the lives of families that lost someone in the attacks," recalled Vélez-Grau, who moved from Colombia to New York City in 2000. "It's there that I learned about the social work field and fell in love with the idea of looking at the person in context."
She earned her MSW from Columbia University in 2006, spent a decade implementing a home-based crisis intervention program at New York-Presbyterian Hospital, and is now working to develop approaches to prevent suicide that go beyond the clinical setting.
Vélez-Grau is currently analyzing data from a study based on the interpersonal theory of suicide, which posits that feeling burdensome and disconnected from others motivates people to think about taking their own lives. In particular, she is examining the relationship between these two risk factors—perceived burdensomeness and thwarted belongingness—and suicidal ideation among depressed and non-depressed Black and Latinx adolescents. She is also looking into the link between this pair of factors and a novel intervention that aims to keep youth engaged in treatment for depression.
"The preliminary results show that suicide and suicide attempts are associated with feeling disconnected and a burden," said Vélez-Grau, whose study is being funded by a grant from NIMH, which she received in 2020 while she was working as a postdoctoral researcher at the McSilver Institute for Poverty Policy and Research. "We also see that belongingness to your own ethnic identity is associated with increased connectedness."
Her next step? Designing a proposal to train non-mental health providers, such as mentors who work with youth in community centers, to deliver treatment interventions for suicide prevention. "Mental health is not only a health issue, but a social justice issue, and it's important to improve accessibility and sustainability," she said. "My idea, understanding all these factors, is to be able to move suicide interventions from specialized clinical settings out into the community."
"

Our newest colleagues are a collective quadruple threat to accelerating us toward making BCSSW even more relevant to Black and Latinx lives here in Boston and around the globe.

"
All four new full-time faculty members hope to work closely with the school's Black and Latinx Leadership Initiatives—cohort-based programs that help students develop a more nuanced understanding of the challenges facing these specific populations.
Vélez-Grau praised the school's commitment to recruiting more Black and Latinx scholars to expand the reach of the BLI and LLI, which won a national award in 2020 for accelerating the success of Latinx students in higher education. "The idea that there is an intentional search for Latinx and Black scholars to build capacity in these programs shows you that this school is serious about really supporting the diversity of scholars and attracting more diverse students," she said.
Vélez-Grau chose BC in large part because of the LLI, noting that she is teaching "Human Behavior and the Social Environment" to students in the program this fall. She relishes the opportunity to teach the class in Spanish, saying that it "makes me a better person and really makes use of all my talents."
Irie will be teaching a section of "The Social Welfare System" to students in the BLI this spring. She hopes to foster a spirit of inquiry in her students, teaching them to embrace research in order to better serve the communities where they work. 
"I was taught to never underestimate the impact of your presence. And it's my hope that as a faculty member who supports the BLI, I can bring that to the space," she said. "I can help master-level students to say, 'I don't have to be afraid of research. I don't have to be afraid of scientific inquiry or statistics, or reading this or that. I can engage in it and I can leverage it in order to serve the communities that I want to serve.'"
The new faculty have already formed strong connections with their colleagues in the school, fostering promising partnerships even as they settle into their new working environment. Bullock, for example, plans to collaborate with Christina Matz, an associate professor who co-directs the Center on Aging & Work. Byansi hopes to team up with Theresa Betancourt, the Salem Professor in Global Practice and director of the Research Program on Children and Adversity. 
"I'm really excited to learn from senior colleagues, see how they do things, and use some of their tools to advance my research," said Byansi. 
Irie described the faculty as "tight-knit" and praised Yadama for his leadership. "Gautam really epitomizes what I need in a dean at this juncture in my career," she said. "He's accessible, he's honest, and he helps me think critically."
Bullock, for her part, plans to go on a "listening tour" to more thoroughly familiarize herself with the school and better understand how she can support junior faculty and graduate students. "I feel that my experience and my leadership will hopefully create opportunities for more diversity among the students, faculty, and staff," she said.