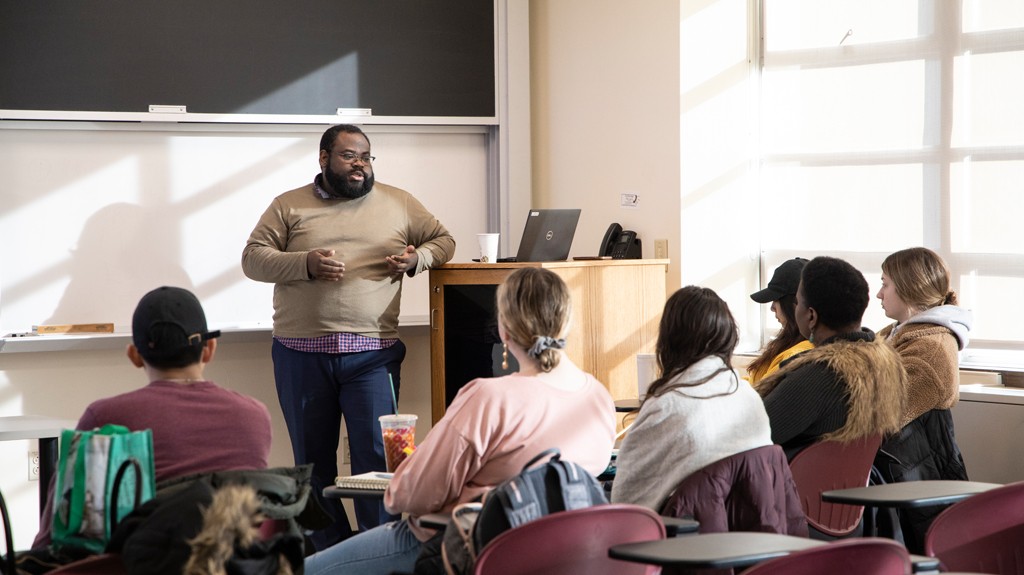 The Boston College School of Social Work is expanding its suite of academic programs to include two new offerings aimed at preparing master's students to develop solutions to complex problems in Black communities.
BCSSW will launch the Afrocentric social work field of practice and the Black Leadership certificate in September, following a pandemic that shined a light on the deep inequalities facing Black people in the U.S.
The new programs will fall under the umbrella of the Black Leadership Initiative, a cohort-based effort that trains groups of students to tap into the history and culture of the African diaspora in order to address the needs of Black clients. 

Organizers say the programs will center the cultural experiences and values that connect people of African descent. Ubuntu, an African philosophy based on the concept of shared humanity, will lie at the heart of the curriculum.
"Students will get the training and education to center the Black and African experience in their social work practice," says assistant professor Tyrone M. Parchment, who teamed up with assistant professor Samuel Bradley, Jr. to co-create the certificate, field of practice, and BLI. "If we really want to challenge white supremacy, here is one way of doing so."
"

Students will get the training and education to center the Black and African experience in their social work practice. If we really want to challenge white supremacy, here is one way of doing so.

"
Full-time students must declare a field of practice at the end of their first semester, selecting one of seven pathways that include specialized coursework and field placements. Those who choose Afrocentric social work will be required to take "Advanced Practice in Afrocentric Social Work" and complete an internship with an organization that supports the Black community. 
The course will explore ways to incorporate Ubuntu and hip hop music into social work practice. One assignment, according to the syllabus, will require students to write a paper that describes how they have integrated "African-centered knowledge, values, and methods" into their practice with clients at their internship. 
"The field of practice will help students gain an epistemological and ontological understanding of how to effectively work with the Black community," says Parchment, who studies the behavioral health of families. "It will also challenge their ways of understanding the complexity of the Black community, which is not a monolith."
The certificate will comprise three courses—"Re-thinking Diversity," "Afrocentric Organizations," and "History of Activism in Black Communities." "Re-thinking Diversity," which all master's students are required to take, will explore the causes and effects of oppression and privilege. Students in "Afrocentric Organizations," meanwhile, will develop leadership skills to combat racism in Black communities and build capacity within Black organizations. They will play the role of entrepreneurs, creating business plans for companies that serve the Black community. "History of Activism in Black Communities" will examine how policy has influenced the activism of Black people. For their final assignment, students will pick a Black community and create a video to describe how they would use the principles of Afrocentric social work to advocate for that population.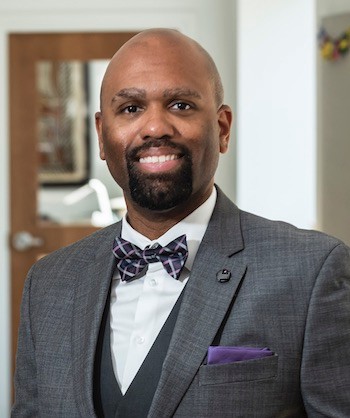 The new field of practice and the certificate are open to every student, including those who do not take part in the BLI. But Bradley says that many of the students in the BLI have already confirmed their interest in the programs.
"I know what it's like to go through college and not have had the option to learn about your own culture and to see yourself represented in the work," says Bradley, who studies equity in the workplace. "The very first thing I think about is the sense of self-efficacy and self empowerment that comes with getting to learn these things. Learning about Black culture isn't something that should be underground, but something that should be available to all of us."
Students who take these courses will read journal articles from some of the most prominent social workers in the African diaspora, including Jerome Schiele, Colita Nichols Fairfax, and Aminifu Harvey, who published the first social work article on Afrocentric theory and practice in 1979. Parchment says the concepts found in these papers might challenge some students to reshape their beliefs about the field of social work. 
"These are the seminal authors of the African diaspora who are writing of this experience," he says, "and they might challenge what students have learned prior to truly centering an Afrocentric perspective."
Parchment and Bradley started to design the programs nearly two years ago, but say the racial reckoning sparked by the killing of George Floyd in May 2020 compelled them to speed up the process. Over the past several months, they have received countless phone calls, emails, and meeting invitations from Black practitioners who have expressed interest in helping them advance the Afrocentric approach to social work. A few alumni, including Lieutenant Commander Monique Worrell-Oriola, BA'03, MSW'06, have addressed the BLI in monthly meetings designed to prioritize both the body and the mind. 
"I do feel a sense of support from the community at BC and from the larger Boston community as well," says Bradley. "I think it underscores how eager folks are, including our alumni, to see the kind of impact cultivating these minds could have."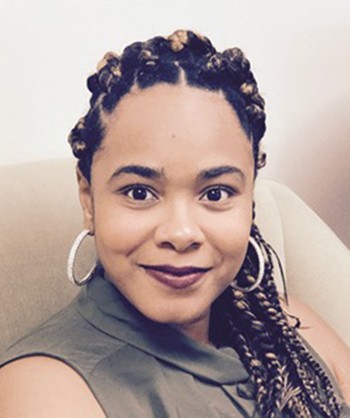 Lujuana Milton, the program coordinator for the BLI, says that she talks to social workers who wonder "where were these programs when I was in graduate school?" 
She says that students who learn to take an Afrocentric approach to social work will have the skills to tackle some of the biggest problems facing Black communities, including racial disparities in health, wealth, and employment. The new courses will focus on their experiences in the African diaspora, she says, and teach them how to take a culturally sensitive approach to working with Black clients.
"This is not just a program that's right on time," says Milton, BA'06, MSW'07, "but a program that's going to help our clients for years to come."
Bradley agrees, saying that he hopes students in training will turn into leaders who will transform the practice of social work in the Black community. "I hope to see real leaders forged from these courses who have a strong understanding of their community and what the needs are," he says.