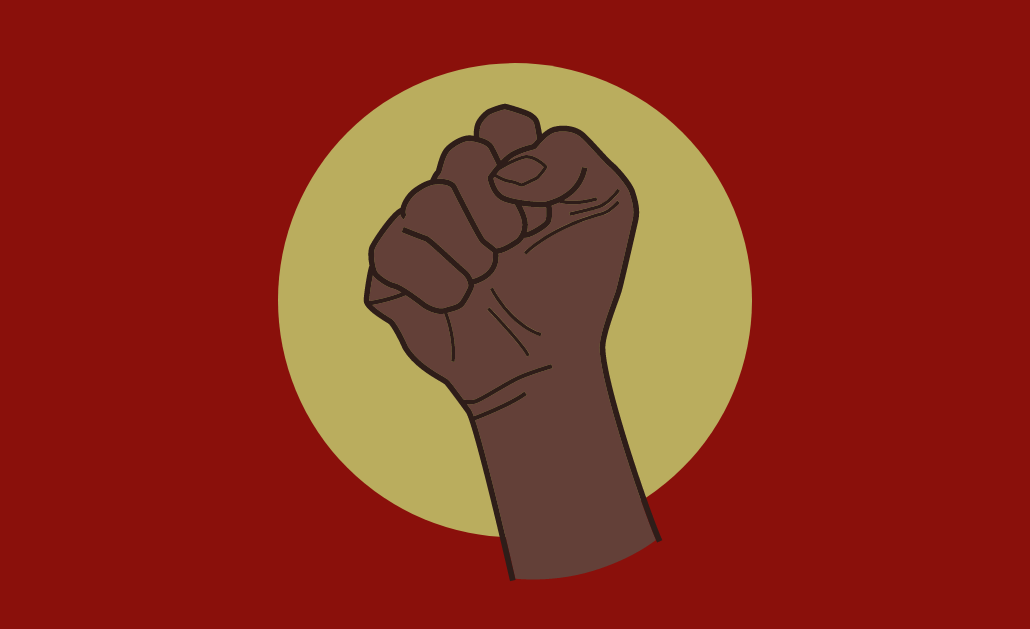 Incoming student Yolanda Okundaye has mapped out her career path. 
She says she plans to improve equality in the workplace, climb the corporate ladder to become a CEO in the healthcare industry, and end up as a board member for a hospital. 
There, she says, she will have the power to tackle inequalities that lead to unfair outcomes for marginalized patients, including women, people of color, and members of the LGBTQ+ community. 
"I think it's important to make sure that people feel like their voices are being heard and their needs are being met," says Okundaye, who grew up in Nigeria and moved to Boston when she was 9. "As a board member, I'll be able to make changes with people who actually determine what will happen."
Okundaye, who is pursuing the MSW/MBA dual degree program, will move a step closer to achieving her career goals this fall, when she joins the Black Leadership Initiative in the Boston College School of Social Work. The BLI, which will launch in September, will prepare master's students to tackle some of the biggest problems facing Black communities, including racial disparities in health, wealth, and employment.
The program will begin a time when the nation is grappling with a troubling set of facts that highlight the deep inequalities that Black people face in the United States: Racism, studies show, may shorten the lives of Black Americans, Black people have higher rates of diabetes and heart disease than other groups, and the economic divide between Black and white families is as wide as it was in 1968.
"If it wasn't for this program, I think I would have decided to go somewhere else," says Okundaye, who received her bachelor's degree in sociology from BC in May. "I think programs like the BLI should be everywhere."
The program aligns with the school's mission to promote equity, justice, and inclusion on campus, in the community, and around the world. It follows the creation of the Latinx Leadership Initiative, which prepares students to work with Latinx clients.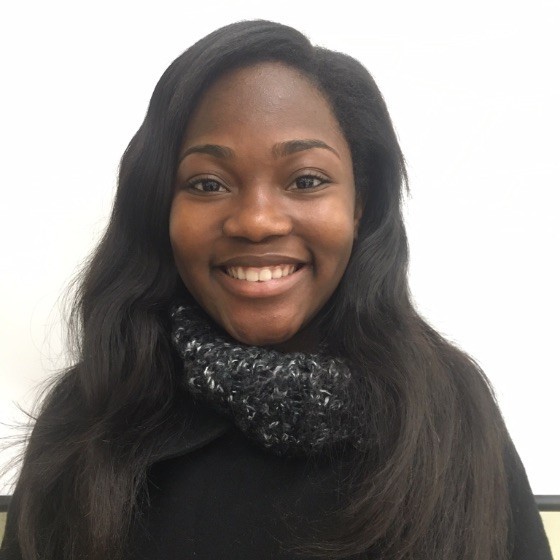 Okundaye is one of 21 first-year students who will take part in the BLI this fall, some 18 months after the pandemic shined a light on the racial and economic inequalities found in communities across the United States. Assistant professors Samuel Bradley, Jr. and Tyrone M. Parchment, who co-founded the program, describe the group as "inspiring," "enthusiastic," and "extremely driven."  
The students, who range in age from 20 to 41, have studied in fields as far-flung as neuroscience, criminal justice, and human services. They have worked at hospitals, county jails, and nonprofits, helping to improve the lives of children with autism, teens with substance abuse issues, and adults with traumatic brain injuries. One student, Elizabeth Pierre, was crowned Miss Massachusetts 2021 and runs an initiative that helps young people develop leadership skills. 
"They all understand how social identities impact wellbeing whether they are looking at them on a micro level or on the macro level," says Parchment, who studies the behavioral health of families. "A lot of that is from their own experiences in their lives or at work."
The BLI will focus on the cultural experiences and values that connect people of African descent. Ubuntu, an African philosophy based on the concept of shared humanity, will lie at the heart of the curriculum. Bradley says students will do internships that support Black communities and take electives that focus on the history of the African diaspora, which The New York Times described as "the spread of African people, ideas, and cultures throughout the world, both through the brutality of slavery and the voluntary migration of populations."
"Past realities for people in the African diaspora often had to be hidden and suppressed," says Bradley, who studies equity in the workplace. "Enslaved Africans in the U.S. were not allowed to practice the religions that they brought with them or speak the languages that they spoke before they crossed the Atlantic in the slave trade."
Bradley and Parchment say the program will ask students to take a close look at who they were, who they are, and who they want to become. Every month, they will meet to reflect on their experiences, hear from Black leaders, and check in with each other. The focus of meetings will shift from month to month, but, the co-founders say, they will always prioritize both the body and the mind. In one meeting, students might practice yoga. In another meeting, they might hear from a social worker who studies ways to strengthen the bond between parents and children. 
"The monthly meetings will be designed to help us learn through our hearts, minds, and souls," says Bradley, who oversees the Equity, Justice, and Inclusion Committee in the school. "They will really give us a chance to consult with one another and share our own wisdom with each other."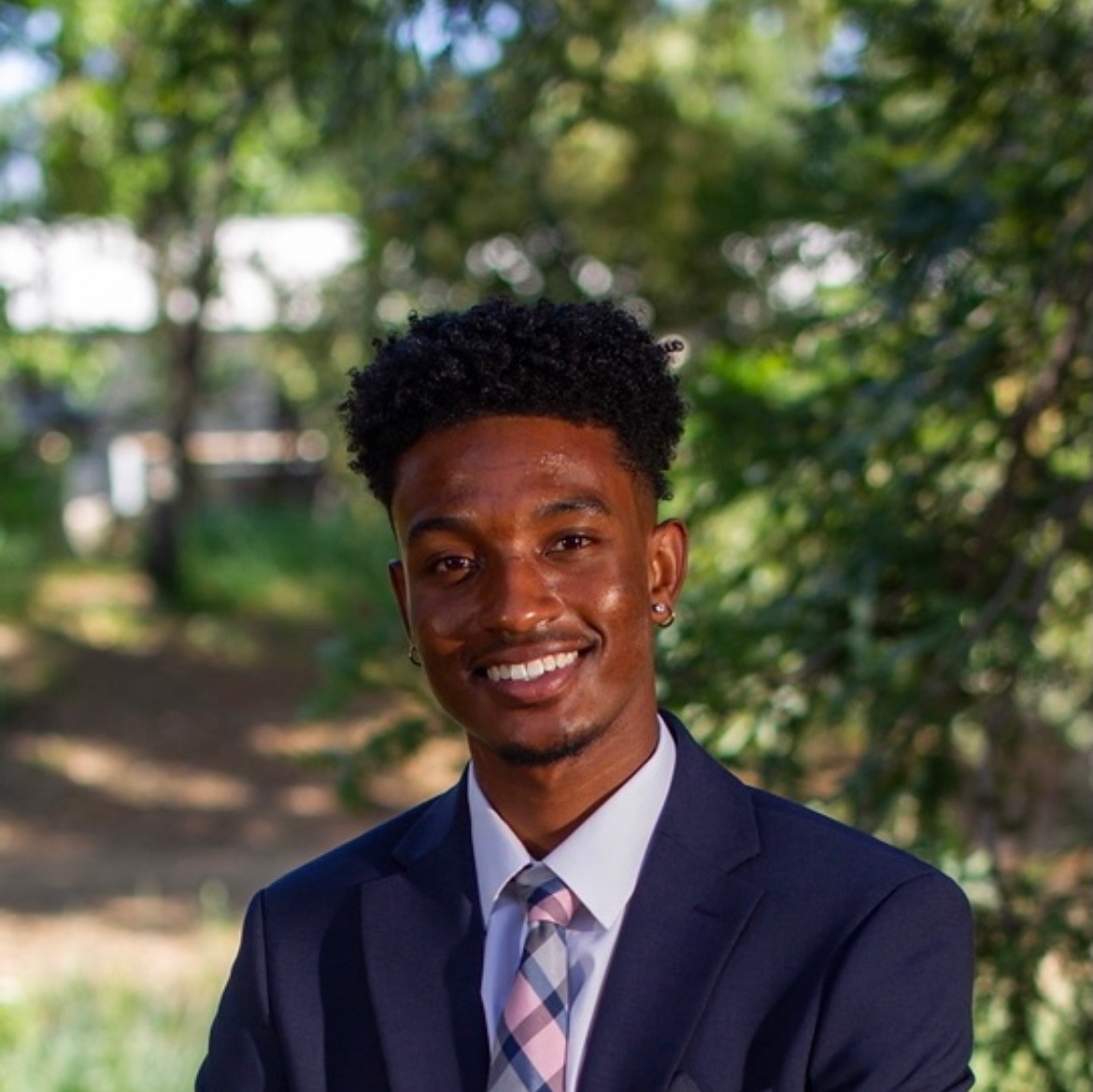 Anthony Easter says he chose the BLI for the communal aspect of the program. In addition to the group meetings, students will take courses together and go on retreats that build bonds that go beyond the walls of the classroom. 
"I'm looking forward to fostering connections with other African American students in the program and networking with them," says Easter, who received a Dean's Fellowship to attend the school. "It will be very refreshing to go through the program with other like-minded people and pick each other's brains apart to become better social workers."
Okundaye agrees, saying that the emphasis on Ubuntu drew her to the program. "The focus on togetherness, community, and connectedness is so important to me," she says. "I genuinely feel like that's the only way that we can conquer anything in this world."
Okundaye hopes to harness the power of her MSW and MBA degrees to build strong partnerships between hospitals and communities. Whether she's a board member at a big health clinic or a newly minted social worker, she plans to argue that universal healthcare is good for business and individuals. 
"Health is the most important thing," says Okundaye, whose mother works at Boston Medical Center. "I think in some way, shape, or form there has to be universal health care, especially for people who are not able to afford it."
Easter plans to become a clinical psychologist, expanding the field of Black therapists available to Black clients. In 2015, the U.S. Census Bureau reported that just 4 percent of psychologists in the U.S. identified as Black.
Easter says the topic of mental health is often seen as taboo in Black communities, stopping people from seeking help. But he wants to make it his mission to destigmatize mental illness so more Black people feel comfortable geting treatment—and he thinks the BLI can help him reach his goal. 
"I'm going to learn how to take on issues that are affecting the Black community," says Easter, who received his bachelor's degree in psychology from the University of California, Davis in June. "The MSW program," he adds, "will allow me to gain a unique perspective about the whole person and the different systems in place that could be related to an individual's mental health."
Bradley and Parchment say that big things await the first cohort of students in the BLI. "We want students to aim high, whatever that looks like for them," says Parchment. "If it's the highest office in this country or on a local level, we want them to maximize their education with us."