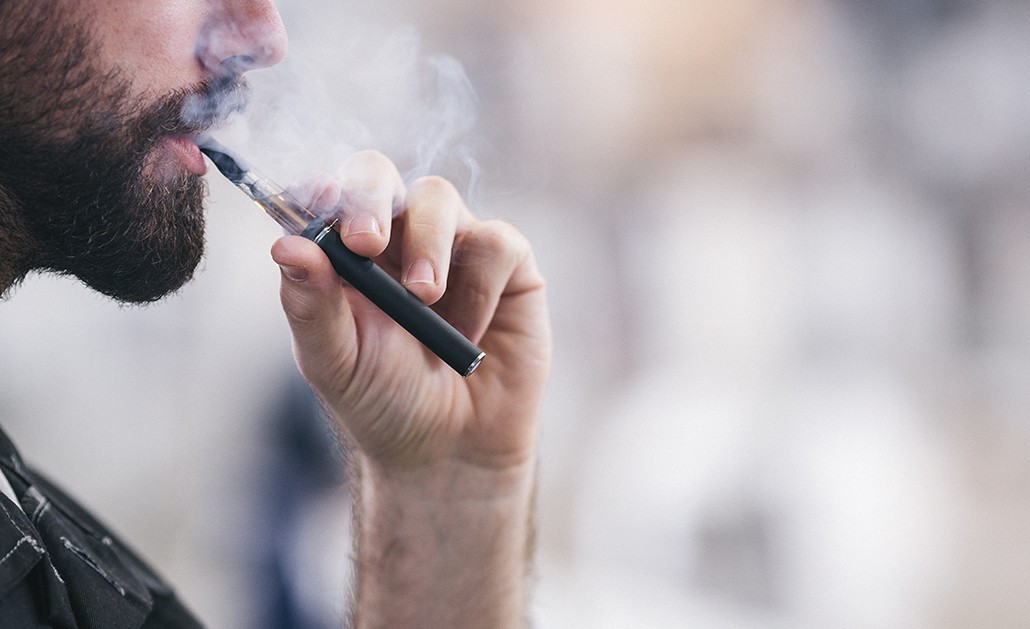 More than 2 million teens in the U.S. use e-cigarettes, according to the 2021 National Youth Tobacco Survey. Most of them—nearly 85 percent—use flavored products. 
Anti-smoking groups say that flavors improve the taste of e-cigarettes, making it easier for youth to become addicted to the nicotine in them. And lawmakers in several states have agreed, banning the sale of e-cigarettes that come in flavors like candy, mint, and menthol.
In 2019, Massachusetts became the first state to restrict the sale of all flavored tobacco products, including e-cigarettes, cigars, and chewing tobacco. New York, New Jersey, and Rhode Island banned the sale of flavored e-cigarettes in 2020. And in 2022, California voters will decide whether to end the sale of flavored tobacco, including flavored vaping cartridges. 
But do these policies work? Do they decrease tobacco use among young people? Three researchers at Boston College have received a two-year, $430,000 grant from the National Cancer Institute and the Food and Drug Administration's Center for Tobacco Products to study how state policies that restrict the sale of flavored tobacco products affect tobacco use among people 14 to 24.
Social epidemiologist Summer Sherburne Hawkins, economist Kit Baum, and developmental psychologist Rebekah Levine Coley will team up to analyze data from the Youth Risk Behavior Survey and the Behavior Risk Factor Surveillance System. The surveys capture the use of e-cigarettes among young people across the U.S., enabling the trio to evaluate the efficacy of the new tobacco laws that have cropped up in states throughout the nation. Over the past two years, a total of seven states have enacted temporary or permanent bans on flavored tobacco products.
"Differences in state tobacco control policies create a natural experiment, allowing us to evaluate their effects using these representative datasets," said Hawkins, an associate professor in the Boston College School of Social Work who is leading the study. "That's really powerful because it's the best we can do when we're trying to evaluate how policies are enacted."
The researchers plan to share their findings with CTP, which regulates the manufacturing, marketing, and distribution of tobacco products to protect public health. They hope their study will inform the development of new policies that limit tobacco use among young people. 
Tobacco kills more than 480,000 people per year in the U.S.—more than AIDS, alcohol, car accidents, illegal drugs, murders, and suicides combined. 
"Heavy nicotine consumption by adolescents may have long-term health and mental health effects," said Baum, a professor in the Morrissey College of Arts and Sciences who holds a courtesy appointment in the School of Social Work. "Research on the effectiveness of measures to curb tobacco use, including e-cigarette use, is important to evaluate appropriate public policy responses at state and federal levels."
Data from the CDC shows that cigarette use among youth has been declining for years. The percentage of high school students who said that they have used cigarettes in the past month, for example, dropped from 16 percent in 2011 to 5 percent in 2020. But as smoking rates dropped among young people, e-cigarette use shot up, and e-cigarettes have remained the most commonly used tobacco product among youth since 2014. About 20 percent of high school students reported in 2020 that they had used e-cigarettes in the past 30 days.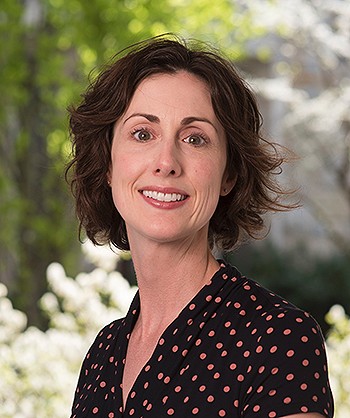 "The tobacco world was thinking this was going to be the first smoke-free generation of young people in 50 years. It was a huge accomplishment, seeing these decreasing levels," said Hawkins, who studies the impact of policies on health disparities in parents and children. "Suddenly, e-cigarettes were introduced into the market, and it was like night and day. We completely saw a shift in young people taking up these new, fun products that come in flavors that seem very cool."
The popularity of e-cigarettes is driving researchers and policymakers to develop and test new ways to decrease their use, said Coley, a professor in the Lynch School of Education and Human Development who studies how social and economic disparities affect well-being.
"The rapidly rising popularity of new tobacco products such as e-cigarettes threatens years of public health success in decreasing early and heavy use of tobacco products," she said. "As such, it is essential to develop and test policies and programs which interrupt young people's entry into tobacco use."
As part of their study, the researchers will look at the effectiveness of policies that make it illegal to sell tobacco products to anyone under 21. Although the federal government raised the age to buy tobacco and e-cigarettes from 18 to 21 in 2019, some states have endorsed stricter policies to regulate their marketing and sale. 
Massachusetts, for example, requires retailers to post signs that say it is illegal to sell tobacco products to anyone under 21 and restricts the distribution of free samples of e-cigarettes to adult-only tobacco stores and licensed smoking bars.
"We know if states implemented these policies before or after the federal policy, so we can test to see if they're having a bigger impact than the federal legislation," said Hawkins. "It's really exciting to know that states are being innovative and trying to think outside the box."
The researchers will also examine how state closures of schools and businesses related to COVID-19 affected tobacco use. In particular, they will look at the impact of closures on tobacco use across age, race, ethnicity, sex, and other socio-demographic variables. 
Substance use spiked during the pandemic. Did tobacco use climb, too? "We've seen increases in substance use in response to COVID. We want to see if this applies to young people related to tobacco use," said Hawkins. "Some states actually considered tobacco shops as essential businesses, so tobacco was more or less accessible depending on where you lived."
She echoed Baum and Coley, saying that the ultimate goal of their investigation is to translate their research findings into policies that save lives. "Tobacco use is one of the largest killers of people in America," she said. "So how can we really encourage not having young people take up this habit?"