Marylou Sudders, Associate Professor at the Boston College School of Social Work, has been awarded a major grant from the Health Resources and Services Administration (HRSA) of the US Department of Health and Human Services. The award, totaling $664,000, is earmarked for a program that will provide critical on-the-ground training for 53 second-year master's level students at the school. It will also provide vital support to local health care providers and agencies adapting to new requirements set forth by the Affordable Care Act (ACA) to better integrate behavioral and physical health services.
"Professor Sudders is an ideal person to direct this exciting training program," said David Takeuchi, Associate Dean of Research at BC Social Work, and co-principal investigator on the grant. "As past Massachusetts Commissioner of Mental Health, she has a broad view of the landscape, has deep insights about problems and potential issues in the delivery of mental health care, knows emerging policy issues, understands the mental health needs of the state, social work, and of students, and can access her extensive networks across the state to meet the training goals of this new grant."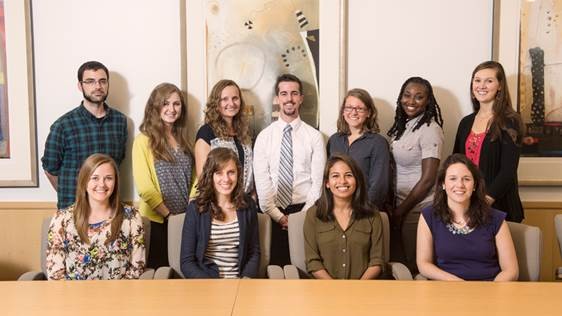 Over the course of two to three years, students will receive experiential inter-professional behavioral health training in primary care settings. Examples of organizations accepting highly specialized student placements include: Boston Children's Hospital, Brigham and Women's Hospital, Massachusetts General Hospital, the Massachusetts Department of Mental Health, the Massachusetts Health Policy Commission, and Revere Public Schools (these placements are part of BC Social Work's comprehensive field education program). Students will also be required to participate in class sessions with nationally recognized clinical and policy leaders in integrative healthcare.
"This grant is further proof as to how relevant BC Social Work is, and how we're effectively working to address the major issues currently affecting our country," said Sudders. "It will also help to ensure that our students graduate ready to meet the challenges that they will face as members of an evolving workforce, so that they can provide the right care, at the right time, and in the right ways."
When the Affordable Care Act was signed into law in 2010, provisions were included to build a sufficiently large, and well-trained, workforce to be able to support the federal government's new focus on preventative health care; in short, to focus on population-driven holistic care, instead of the responsive, symptomatic care that dominated the existing model. This award from HRSA is designed to address this growing need by integrating the skills of social workers with those of physicians. This is the second such grant awarded to a Boston College program— in 2012 the Connell School of Nursing won a HRSA award in conjunction with BC Social Work to design educational, interdisciplinary programs around diabetes management programs at Brigham and Women's Hospital.
"Social workers are the connective tissue that is so critical to providing the kind of holistic care the Affordable Care Act requires," said Sudders. "More and more, they play prominent roles in primary care settings, and as members of integrated care management teams that work to help individuals to recover and stay well, and then, to contribute to their communities once they're feeling better."
As a leader in healthcare reform, the Commonwealth of Massachusetts provides a strong laboratory setting for the students; these types of integrative settings already exist, and their numbers are rising. Still, more and more highly-trained professionals will have to be recruited in the area, and this grant will help to address this need: The program estimates that 75 percent of its participants will be employed in behavioral health in Suffolk County following graduation.
"This grant is a fantastic opportunity, both for BC, and especially for our students, who will play a major role in the future of healthcare in the United States," said Sudders.