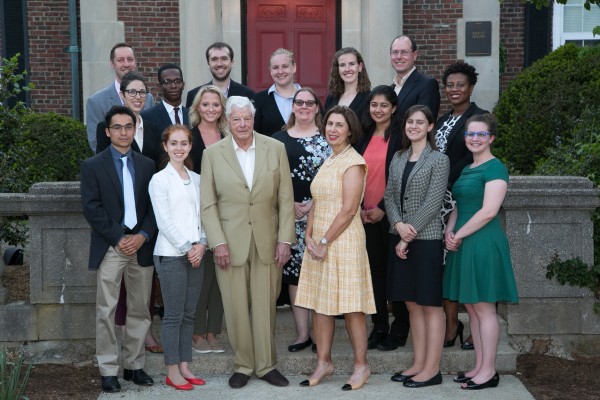 The Boston College School of Social Work continues to be a strong feeder for the Harvard Kennedy School's Rappaport Institute, as this year, two MSW students were awarded prestigious summer public policy fellowships. It's the third straight year that BCSSW has been represented among the Rappaport cohort, and perhaps most strikingly, BCSSW's student fellows are the first and only ever Rappaport Institute fellows to come from social work programs.
"It's remarkable that each of the past three years, students from BC Social Work have counted themselves among the select group of fellows awarded by the Kennedy School's Rappaport Institute," says Professor Tiziana Dearing. "This is both a testament to the quality of students that pass through McGuinn Hall, and to our school's growing focus on training a next generation of changemakers."
The Rappaport Institute fellowship encourages "graduate students to spend part of their careers in public service through a paid, 10-week summer internship in key state and local agencies in the Greater Boston area." This year's BC Social Work cohort members are Leah Igdalsky and Joanna Abaroa-Ellison. Igdalsky is working at Boston City Hall for the Mayor's Disabilities Commission; Abaroa-Ellison is interning with the Somerville Police Department.
Igdalsky worked directly with the Rappaport Institute to design a placement that coincided with her own interests and goals – she envisions a career in the government or non-profit sectors working for the provision of disability services once her time at Boston College is complete. This summer, she has been charged with designing and implementing a survey for residents of the City of Boston who are living with disabilities on what they view the city should prioritize vis-à-vis accessibility.
In the fall, Igdalsky will continue her training in government through her field placement at BC, where she'll work at the Massachusetts Executive Office of Education. She says that she is grateful for her diversity of experiences at BC, and feels confident that her next step will be a positive one, wherever she ends up.
"Before I arrived at BC, I went back and forth as to whether I wanted to study public policy or social work," she explains. "I chose social work because I wanted to be more connected to social issues and people. I've had the best of both worlds here, as I've also been able to continue my study of policy, while learning concrete practices for how it can be best implemented."
Abaroa-Ellison, for her part, arrived at Boston College with a background in criminology and psychology, and she has parlayed her deep knowledge of each of these disciplines into her summer position with the Somerville PD. Abaroa-Ellison will be working directly with the social worker who heads the Department's Community Outreach & Help Recovery Division, an initiative designed to help the city's residents to get the rehabilitation and mental health treatment they may need. Specifically, she has been tasked with researching the existing system of care, and speaking with both providers and clients to assess its efficacy, while providing recommendations for improvement.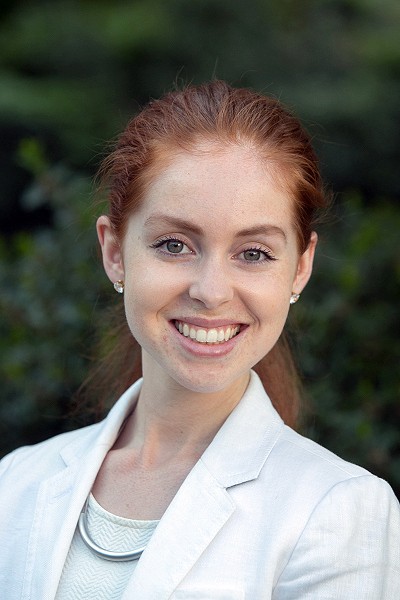 "I don't have a policy background, but it's something that I really want to pursue," says Abaroa-Ellison. "I believe that social workers need to be at tables of influence, and we need to have our voices heard. For that reason, I'm really excited to be able to represent social work through the Rapapport Fellowship this summer. I hope to help change existing stigmas about who we are, offer a positive example of how we belong in the policy realm, and then show, concretely, how we can be instrumental in creating lasting social change."
"It isn't the least bit surprising that Leah and Joanna were awarded fellowships," says Dearing. "Throughout their first year at Boston College, both have continually demonstrated excellent critical thinking skills, and the kind of communications savvy they'll need in their ongoing work to create social change. Both have also shown a strong capacity to recognize how the implementation of certain policies can deeply affect marginalized populations, both in positive and negative ways, and I'm confident that we will continue to hear from them in positions of influence, as they move forward with their careers."