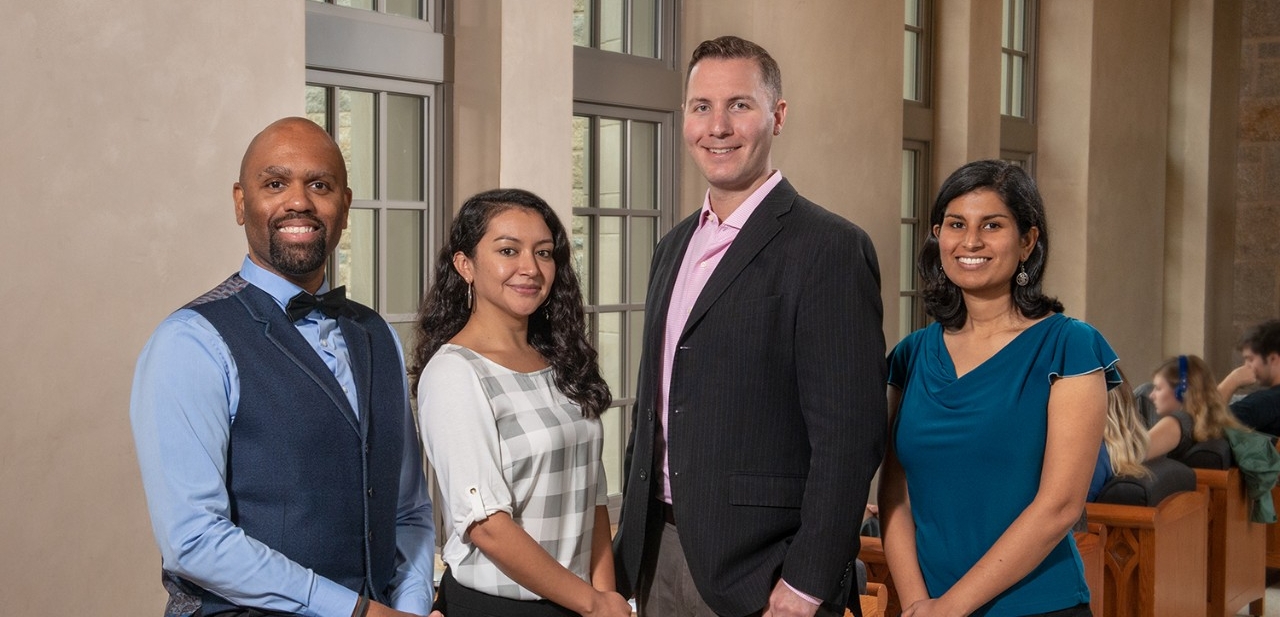 This fall, the School of Social Work welcomes four new faculty members: Cal Halvorsen, who studies longer working lives; Tyrone Parchment, an international scholar of male caregiving; María Piñeros-Leaño, an interdisciplinary researcher of childhood obesity; and Indrani Saran, who applies economic analysis to investigate how information shapes beliefs about illness and treatment.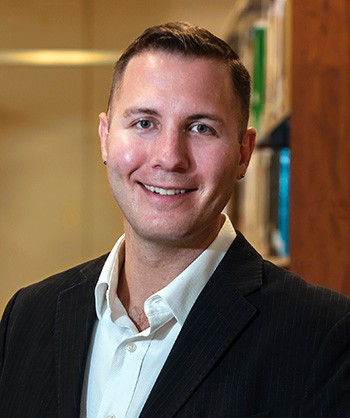 Cal Halvorsen
Assistant Professor
Iowa native Cal Halvorsen researches self-employment, entrepreneurship, social innovation, generativity, and meaning past midlife. From 2008 to 2014, he worked at Encore.org, an innovation hub that is tapping the talent of the 50+ population as a force for good, concluding as its director of research and evaluation. His work has been published in Research on Social Work Practice and the Journal of Applied Gerontology, and he's presented at the Gerontological Society of America and the International Association of Gerontology and Geriatrics (IAGG) World Congress on Aging. He earned his Ph.D. at the Brown School of Social Work at Washington University in St. Louis. His dissertation, funded by the U.S. Social Security Administration, examined "Self-Employment in Later Life: Implications for Financial, Physical & Mental Well-Being." This is an important issue, he says, considering that about 20 percent of adults over 50 are self-employed and they are less likely to have access to key health and retirement benefits traditionally provided through the workplace. This fall, he's teaching "Basic Skills in Macro Practice."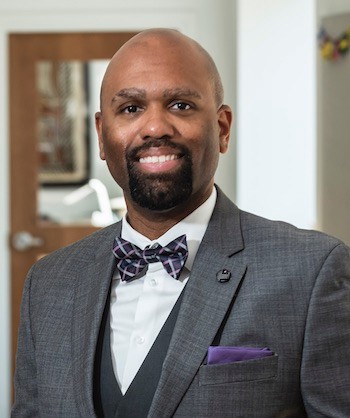 Tyrone M. Parchment
Assistant Professor
Brooklyn native Tyrone Parchment studies male caregiving, family behavioral health, and evidence-based family interventions, interests sparked in part by his experiences as a caregiver to his maternal grandparents and, when his mother died, his younger brother. From 2014–17, he served as a research scientist for a National Institute of Mental Health-funded investigation of perinatally HIV-infected children in South Africa. His work in the city of Durban became the basis of "Adult Caregivers' Influence on Child Mental Health and Risk Behavior in South Africa," his Ph.D. dissertation from New York University's Silver School of Social Work. Currently he's examining the influence of caregiver well-being on care recipient well-being, "the idea that I have to take care of me in order to take care of you," he says. This spring, Parchment is teaching "Clinical Interventions with Children and Families."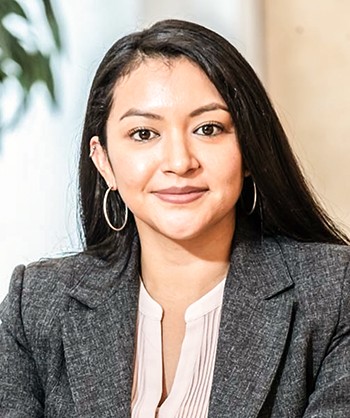 María Piñeros-Leaño
Assistant Professor
María Piñeros-Leaño researches childhood obesity and maternal mental and physical health through the lenses of social work, psychology, and nutrition. A native of Bogota, Colombia, Piñeros-Leaño has received several research grants from the U.S. Department of Agriculture, and earned both a Ph.D. and a master's in public health from the University of Illinois at Urbana-Champaign. Her dissertation research found maternal pregnancy body mass index is the strongest predictor of childhood obesity. She's currently studying "different behaviors and needs of Mexicans, Central Americans, and other Latinos so maternal health interventions can be better tailored to specific populations." This fall, Piñeros-Leaño is teaching "Human Behaviors in the Social Environment" in Spanish as part of the School of Social Work's Latinx Leadership Initiative.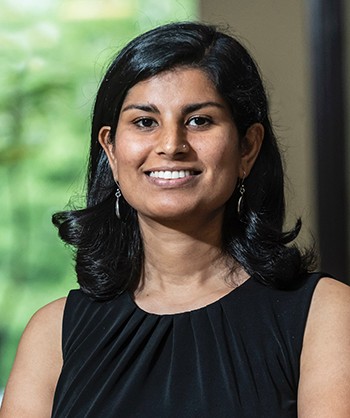 Indrani Saran
Assistant Professor of the Practice
Indrani Saran applies economic theories to study how people make decisions and receive information about health prevention, diagnosis, and treatment. After growing up in Japan, China, India, Mauritius, and Myanmar, she earned a bachelor's in biochemistry from Amherst College. Working in an infectious disease lab prompted her to "find a systematic way of understanding the problem of high mortality rates of treatable illnesses." She earned a master's in international relations from Yale and Sc.D. from Harvard's T.H. Chan School of Public Health. Her dissertation investigated "Health Behaviors in the Context of Malaria Treatment in Uganda." She arrives at the School of Social Work after two years as a postdoctoral research associate at Duke University's Global Health Institute.