By John Shakespear
At the end of the 2017-18 school year, the School of Social Work celebrated the distinguished careers of retiring faculty members Kathleen McInnis-Dittrich, James Lubben, and Ron Ancrum, honoring their contributions to social work research and the Boston College community.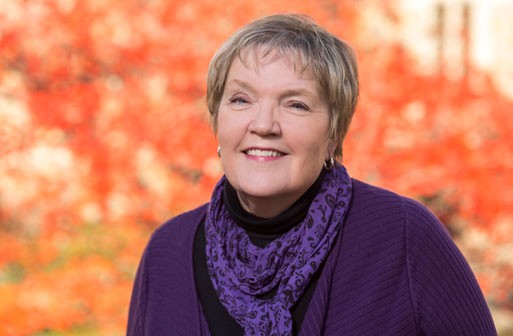 Katie McInnis-Dittrich
During her twenty-four years at Boston College, Associate Professor Katie McInnis-Dittrich gained a reputation as a brilliant and thoughtful teacher. Beloved by BCSSW students and colleagues alike, McInnis-Dittrich received the School's top teaching award, as well as the University-wide Distinguished Teaching Award and a similar award from the Massachusetts chapter of the National Association of Social Workers. For the last twelve years of her career, she served as the School of Social Work's inaugural Chair of Teaching Support Services, providing mentorship and support services to fellow faculty members to help them develop their teaching practice.
An expert on social work practice and policy as they relate to older adults, McInnis-Dittrich was also Chair of the Older Adults and Families concentration. She designed and implemented several new courses within the BCSSW curriculum and authored the textbook Social Work with Older Adults: A Biopsychosocial Approach to Assessment and Intervention.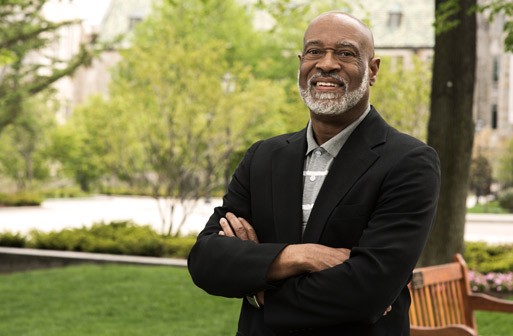 Ron Ancrum
Associate Professor of Macro Practice Ron Ancrum has made a remarkable impact both in and outside of the classroom during his long and varied career. Before coming to Boston College in 2016, Ancrum spent twenty-five years working at and collaborating with New England non-profits, establishing himself as a regional leader in philanthropy and development. In addition to consulting for over 50 non-profits, he led the Nurtury Learning Lab, an early education center within a housing development in Boston, and served as president of Associated Grant Makers and the Community Foundation of Western Massachusetts. Before transitioning into the non-profit sector, he worked in admissions at several New England universities and helped found NECBAC (Northeastern Consortium Bridging Access to College) to promote the careers of persons of color in admissions and help students of color access a four-year college education.
At BCSSW, Professor Ancrum taught program evaluation, strategic planning, philanthropy, and fundraising to a new generation of non-profit leaders and served as a member of the School of Social Work's Executive Board. A lifelong New Englander and Celtics fan, he has also served on numerous community boards and committees and worked as an organizer of the New England Conference on Black Philanthropy.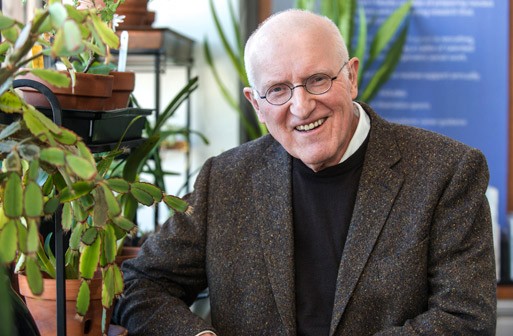 James Lubben
James Lubben, the inaugural Louise McMahon Ahearn Endowed Professor in Social Work, is also a leading researcher on aging and caring for the elderly. The founding director of Boston College's Institute on Aging, he developed the influential Lubben Social Network Scale, which measures the influence of social connection on older individuals' health and well-being.
Lubben's influence extended far beyond the classroom: he served on three national boards for social work education, consulted for the World Health Organization, and founded the John A. Hartford Foundation's Doctoral Fellows Program in Geriatric Social Work, which has provided grants to over 100 social work doctoral students across the United States. In 2011, he collaborated with three Jesuit universities in Latin America to establish the International Doctoral Program in Social Welfare, which he directed until his retirement.
He is also a member of the executive committee for the Grand Challenges in Social Work Initiative, an AASWSW-sponsored effort that convenes several leading scientists, policy experts, and teachers to address the most pressing challenges in social work. This past January, Oxford University Press published his co-edited book Grand Challenges for Social Work and Society, which features research findings from eight of his BCSSW colleagues.