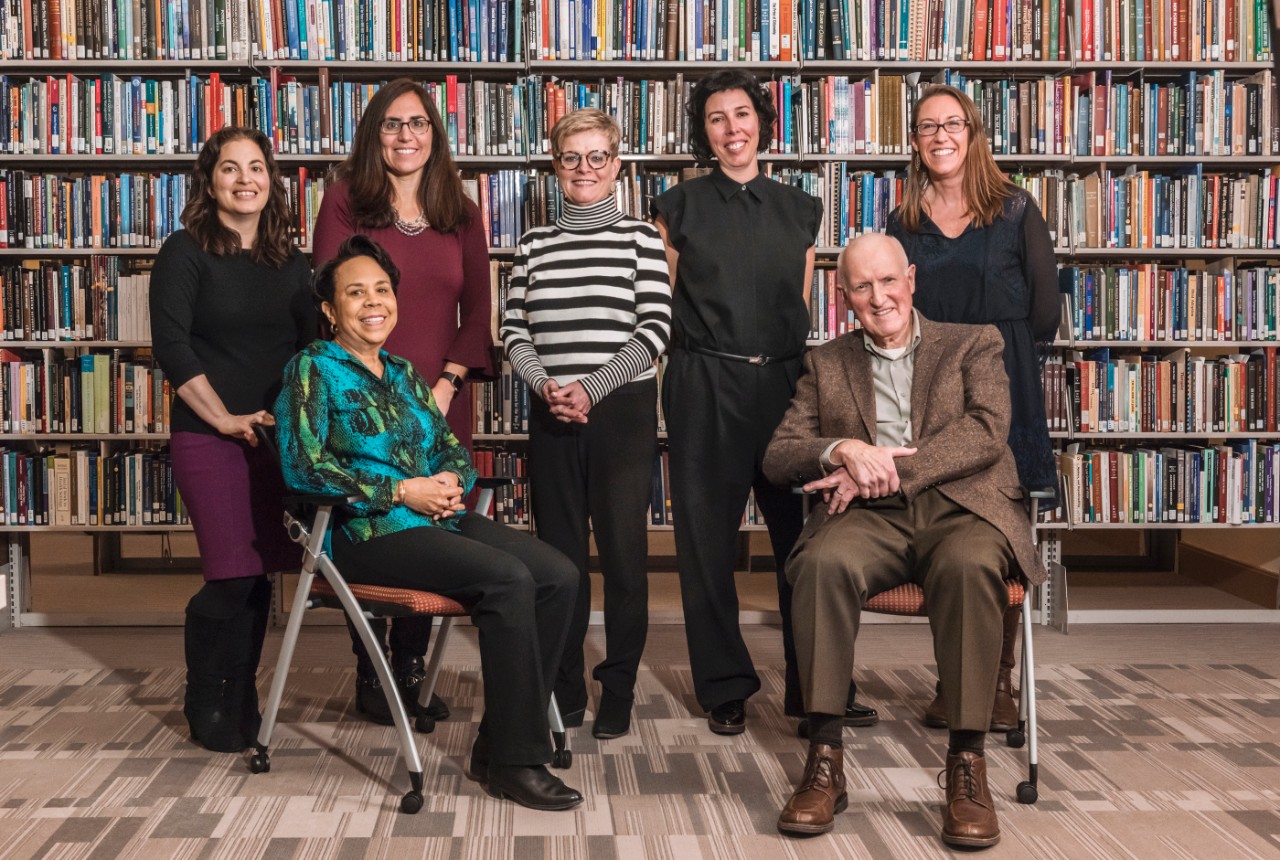 This month, Oxford University Press released Grand Challenges for Social Work and Society, a scholarly review of the national initiative from the American Academy of Social Work and Social Welfare (AASWSW). The book is co-edited by Boston College School of Social Work Louise McMahon Ahearn Endowed Professor James Lubben and features the perspectives and research findings of eight BCSSW faculty and staff members.
The book presents an account of the origins of the Grand Challenges in Social Work, in which Lubben played an integral role, while offering individual chapters on the 12 Challenges written by the lead researchers associated with each Challenge. The book also makes the case for the field of social work's unique opportunity to address each of the Challenges, presenting concrete ways for practitioners and researchers to get involved.
"Part of the Grand Challenges effort is to bridge silos of scholarship with practice, and the good news is, all of the important players within our field are involved in making this happen, including the NASW, CSWE, SSWR, and AASWSW," explains Lubben, who is a member of the Grand Challenges Executive Committee . "But we also recognize that no one profession can solve these large issues by themselves. This initiative calls for us to work hand in hand with other fields in order to create lasting change."
Stephanie Berzin, associate professor and assistant dean of the BCSSW doctoral program, is an author on the chapter on "Harnessing Technology for Social Good," and one of a group of national network leader on the various initiatives, a role that charges her with moving forward opportunities to go beyond the contents of the book. Seven BCSSW faculty and staff have assumed such Grand Challenges leadership roles.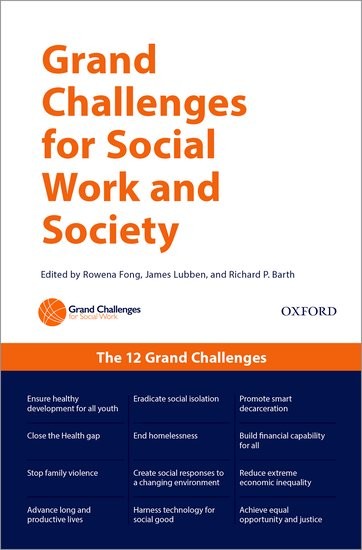 "The Boston College School of Social Work's leadership in this initiative signifies our faculty commitment to these issues and to the future direction of our field," says Berzin. "It gives our students access not only to the direction of where social work is headed, but to the scholars who lead that conversation. These challenges are critical for our field and for our world. These challenges are about developing a better, more just society, and they provide an outline to begin that work."
In addition to Lubben and Berzin, Co-director of the Center on Aging and Work Jacquelyn James and Assistant Professor Christina Matz-Costa contributed to the chapter "Advance Long and Productive Lives" and are national network leaders for the initiative of the same name. Assistant Professor Erika Sabbath and Carrie Johnson, Assistant Director of Boston College's Institute on Aging, wrote on "Eradicate Social Isolation;" Sabbath is a network leader. And Donahue and DiFelice Professor of Social Work Ruth McRoy and Associate Professor Rocío Calvo are authors and network leaders on "Achieve Equal Opportunity and Justice."
To learn more about all of the 12 Challenges through policy briefs and working papers, visit the AASWSW's website.