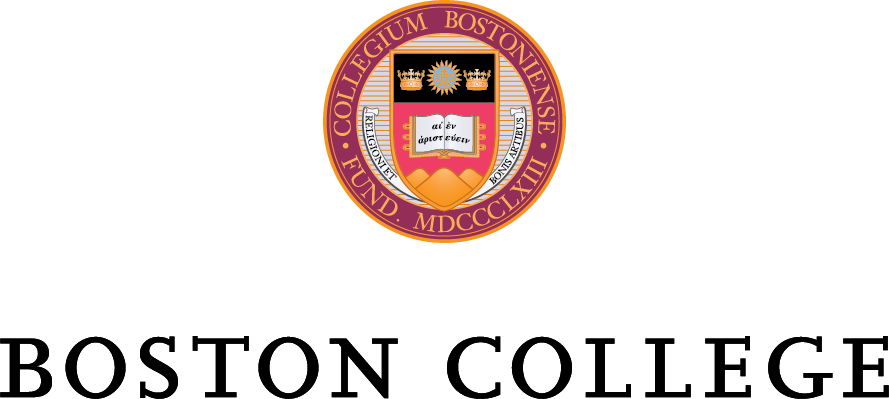 August 10, 2022
Dear Members of the Boston College Community:
The 2022-2023 academic year at Boston College will begin soon, and we write to provide information about the University's plans and protocols regarding COVID-19 for the fall semester.  The University will remain guided by its commitment to protect the health and well-being of the BC community and nearby neighborhoods, and provide as normal a campus experience as possible for our students, faculty, and staff.
The protocols below are subject to revision, based on changing conditions, as well as guidance from the Centers for Disease Control and Prevention (CDC) and state and local departments of public health.
Vaccination/Booster Policy
As stated in our May 10, 2022, letter to the BC community, Boston College will require all students, faculty, and staff who will be on campus for the fall semester to be fully vaccinated and have received a booster shot against COVID-19.  Individuals are considered fully vaccinated two weeks after receiving their second Moderna/Pfizer COVID-19 vaccination, or two weeks after a Johnson & Johnson or second Novavax COVID-19 vaccination, and deemed booster-eligible after four months of initial Moderna/Pfizer COVID-19 vaccination and two months after a Johnson & Johnson COVID-19 vaccination.
Consistent with Human Resources COVID-19 requirements, all new faculty and staff who will be on campus must be fully vaccinated and boosted, and upload their vaccination card via the Agora Portal before starting at BC.  Those not eligible for their first booster by their start date should review their situation with Human Resources.
Students must upload proof of vaccination and booster to University Health Services by August 15.  Those not eligible for their first booster by that date should contact UHS immediately to discuss the timetable for their booster.
University Health Services and Human Resources will continue to assist international students and faculty who may have difficulty in meeting these vaccination/booster requirements.
The University strongly recommends that current and returning students, faculty, and staff obtain additional boosters according to CDC and state and local departments of public health guidance.  Those with University-granted vaccination/booster exemptions will continue to be required to mask and be tested as mandated by UHS and Human Resources.
Pre-Arrival COVID-19 Testing
The University will require all community members to take an antigen or PCR test no more than 72 hours before their arrival on campus.  Individuals who test positive should isolate at home for five days after the onset of symptoms, and contact their primary care provider for additional instructions.  Students testing positive should alert University Health Services, and faculty and staff should contact Human Resources.
During the academic year, the University will not conduct asymptomatic surveillance testing.  Students who experience COVID-19 symptoms should immediately contact University Health Services (617-552-3225) for guidance and testing.  Faculty and staff who exhibit symptoms should use at-home antigen self-tests, and if positive, remain at home to isolate, and also consult with their primary care provider.
For assistance concerning COVID-19 testing or vaccination/booster matters, students may contact UHS at covidtesting@bc.edu, and faculty/staff can get in touch with Human Resources at HR@bc.edu.
Vaccination and Booster Clinics & Card Uploading Instructions
Boston College will offer COVID-19 vaccination/booster clinics during the 2022-2023 academic year, and follow CDC guidelines for eligibility.  At this time, those 50 years and older and all individuals over 12 who are moderately or severely immunocompromised are eligible for a second booster.
A vaccination/booster clinic will be offered on August 24, from 10 a.m. to 12 p.m., in the Wet Classroom in the Margot Connell Recreation Center.
During the fall semester, vaccination/booster and flu clinics will be available on Mondays (full day) and Wednesdays (half day) in the Connell Center Wet Classroom beginning on August 29.  For those interested, flu shots will be administered in mid-September or earlier if available.
University community members who have not already done so should upload proof of their vaccination via the Agora Portal by August 15, following the directions below.
Students should upload COVID-19 Vaccination Record Cards (initial vaccination series and all subsequent boosters) to the Agora Health Services Portal as follows:
Go to Agora Portal - Other Services - Health Services 
Select the "Immunization" icon in the Agora Health Services Portal. Choose via the drop-down menu the "COVID-19 Vaccination Booster" icon, and record the vaccination booster date. Click "Submit" to save;

Take a picture of the vaccination card or document and save it on your computer or phone to upload into the Portal (https://services.bc.edu), found under "Other Services";

Choose the "Upload" icon and upload the picture under the COVID-19 vaccination booster in the drop-down menu (Note: the drop-down menu is below the list of "documents available to upload"). Click "Select File," choose the file that you are uploading, and hit the "Upload" button.
Faculty and staff should upload their Vaccination Record Cards (initial vaccination series and all subsequent boosters) via the Agora Portal:
Click the "PeopleSoft Human Resources Services" link located in the "My Services" section;
Confirm your identity through BC's 2-Step Verification process;
To log in to PeopleSoft Human Resources while off campus, you will need to connect to a BC VPN and confirm your identity through BC's 2-Step Verification;
From the "Main Menu" select "Self Service" then "Personal Information" and select "Update COVID-19 Record";
To upload your CDC COVID-19 Vaccination Record Card, follow the instructions on the page and click "Save";
If you have tested positive for COVID-19, please include your positive test date under the "COVID-19 Testing Record" tab;
If you have any questions, please reach out to HR@bc.edu.
Isolation: On-Campus Student Residents
As the United States and the world transition from a COVID-19 pandemic to an endemic, the University will continue to treat the virus as a manageable illness.  Hence, on-campus student residents who test positive and live within driving distance should travel by private/personal car to isolate at their permanent residence.  Those who cannot do so will isolate in place in their residence hall, exercising proper mask use and precautions.  Students who receive word of a positive symptomatic test result should discuss these two isolation options and their individual plan with University Health Services.
As a reminder, the University will follow CDC guidelines for isolation.  Those who test positive for COVID-19 regardless of vaccination/booster status:
Must remain in isolation for five days, whether having symptoms or not (with the day of positive test counting as day zero for asymptomatic cases OR with the day of symptom onset counting as day zero for symptomatic cases);
Are eligible to leave isolation after five days if they have decreasing symptoms and no fever; individuals with fever must remain in isolation until fever-free

Must wear a mask indoors and outdoors for five days after release from isolation when unable to maintain appropriate physical distancing. Symptomatic students whose day zero is five or more days prior to testing must mask when they cannot physically distance for the remainder of a 10-day period since symptom onset.
Masks
The University will not require masks or face coverings for students, faculty, and staff while on campus in the fall semester, but encourages those who prefer to wear masks to do so.  Students isolating in place in residence halls will be required to wear a mask at all times, and continue doing so for five days following the end of their isolation.
Reminder: Symptom Vigilance & Daily Symptom Checker
We remind all members of our community to stay vigilant in recognizing possible COVID-19 symptoms.  Sore throat, fatigue, and headache—even if mild—can be indicators of the coronavirus.  Please continue to utilize the BC Daily Symptom Checker (the BC Check app) every day before coming to campus, as it is an important asset in our community-wide effort to limit the spread of COVID-19.
We thank you for your continued cooperation as we embark on another semester.
Sincerely,

Dr. Douglas Comeau
Director of University Health Services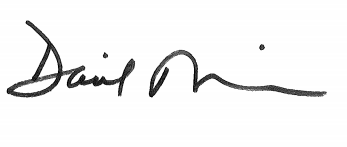 David Trainor
Vice President, Human Resources