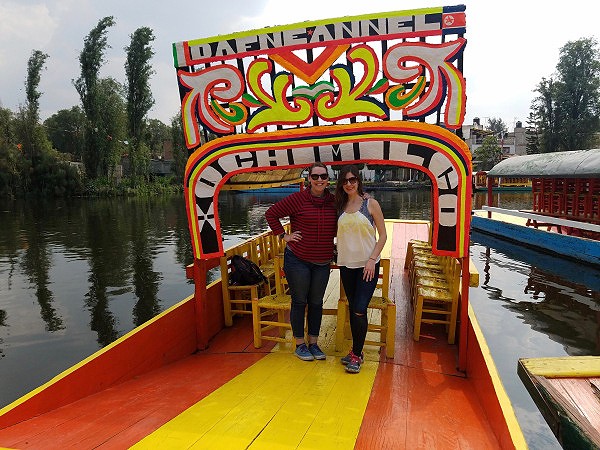 (Dispatches from the Field is a recurring feature designed to showcase the school's commitment to fostering, through field education, fruitful relationships with organizations, both in Boston and around the world, that are providing critical services to those living at the margins of society. This post is from Samantha Williams, who is working at Universidad Iberomericana in Mexico City.)
Last week I attended a symposium at the Ibero (where I do my placement) called "Trump: Analysis and Reflection on the First 100 Days of His Government," where three professors and researchers from the Ibero addressed both Trump's vitriolic rhetoric and proposed plans re: Mexico, but also analyzed his international foreign policy towards the Middle East and Asia. I talked about experiencing Trump's inauguration from Mexico in my first blog post, but I have yet to revisit the topic, and it seems fitting to do so now. To be frank, I am wondering how I will feel getting back to the US from one of the most demonized countries of Trump's campaign and first 100 days. Having seen and heard the Mexican perspective on Trump, the US, immigration, and other issues from Mexican Uber drivers to public school teachers to carpenters to friends and colleagues, as well as at this academic symposium, Trump's myopia towards this country is even more disturbing. In light of this, I think it would do me, and I hope you, some good if I tell you a couple of stories that I think illustrate some of what makes Mexico so amazing.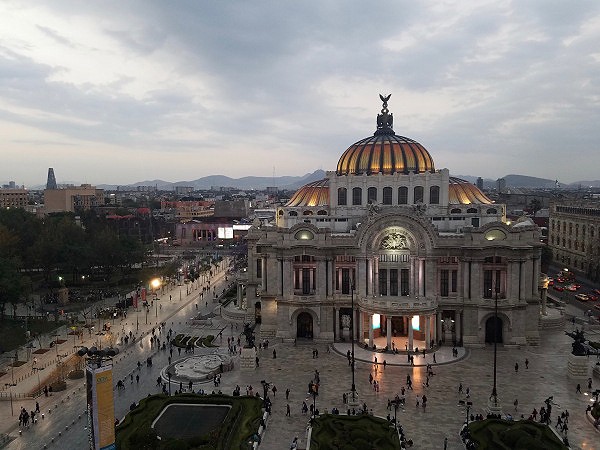 First, after having visited twenty-three countries on 4 continents, I have experienced nowhere friendlier than Mexico. In fact, the other night, at my French class (yup, you heard that right) some of my Mexican classmates were complaining about how burdensome it is to have to be so polite via email. But coming from the rough and fast-paced East Coast, I can tell you that I can't get enough. Five people telling me "Bless you!" when I sneeze? Yes, please! Every email telling me they hope I'm well and to have a good day? Hasn't gotten old yet. But seriously, as I mentioned in my second blog post, I have been consistently struck by and really appreciate the little ways in which people here acknowledge each other's humanity.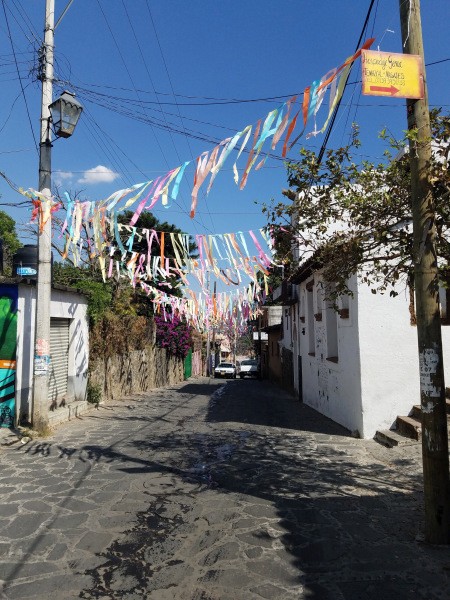 On a related note, a couple of weeks ago I was sitting in a cupcake shop (yes!) with my Mexican-American friend who moved to Mexico from San Francisco in January. We started talking about our career goals, and both of us are considering looking for more permanent work here. Have you heard the saying that in the US, you are your job? Well, my friend and I were both struck by the degree to which this is not the case here. We both commented on how it seems that so much of the meaning-making in people's lives here comes from the time they spend with their families, friends, in worship, playing sports, etc., and how so much less comes from their jobs. We talked about how both of us have felt really aimless after leaving different jobs in the States, and that this had a lot to do with how much our work defined us. So for us, the extent to which in Mexico you can be a person completely apart from your job has been both slightly shocking, and makes us both interested in working here longer-term.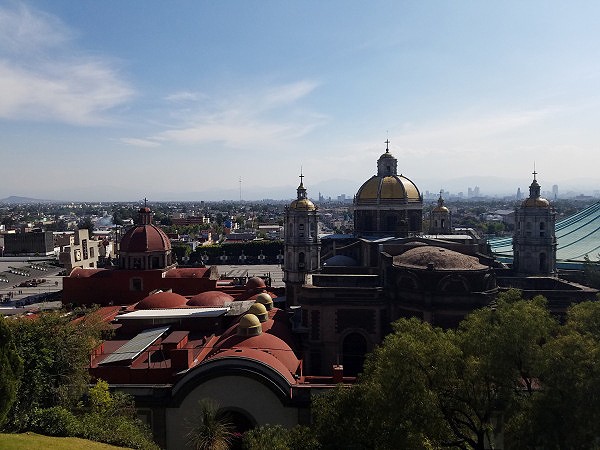 Ultimately, these little anecdotes are reminders to me of what I want to take back with me when I fly home next week. I want to feel confident defining myself by my relationships with friends and family, the way I treat people, and the ways in which I put my beliefs in the action. In addition, while I don't know what kind of jobs I will be looking for after graduation, being here in the midst of such a complex political climate has made me surer than ever that I want to work on immigration issues, and has made me more emboldened than ever to fight back against hateful rhetoric towards immigrants and refugees. As I leave this vibrant, complicated, amazing, huge, and diverse country, I am leaving feeling incredibly thankful, humbled, and ready for the next adventure, and to continue to stand up for what I believe in (along with all my fellow badass social workers)!