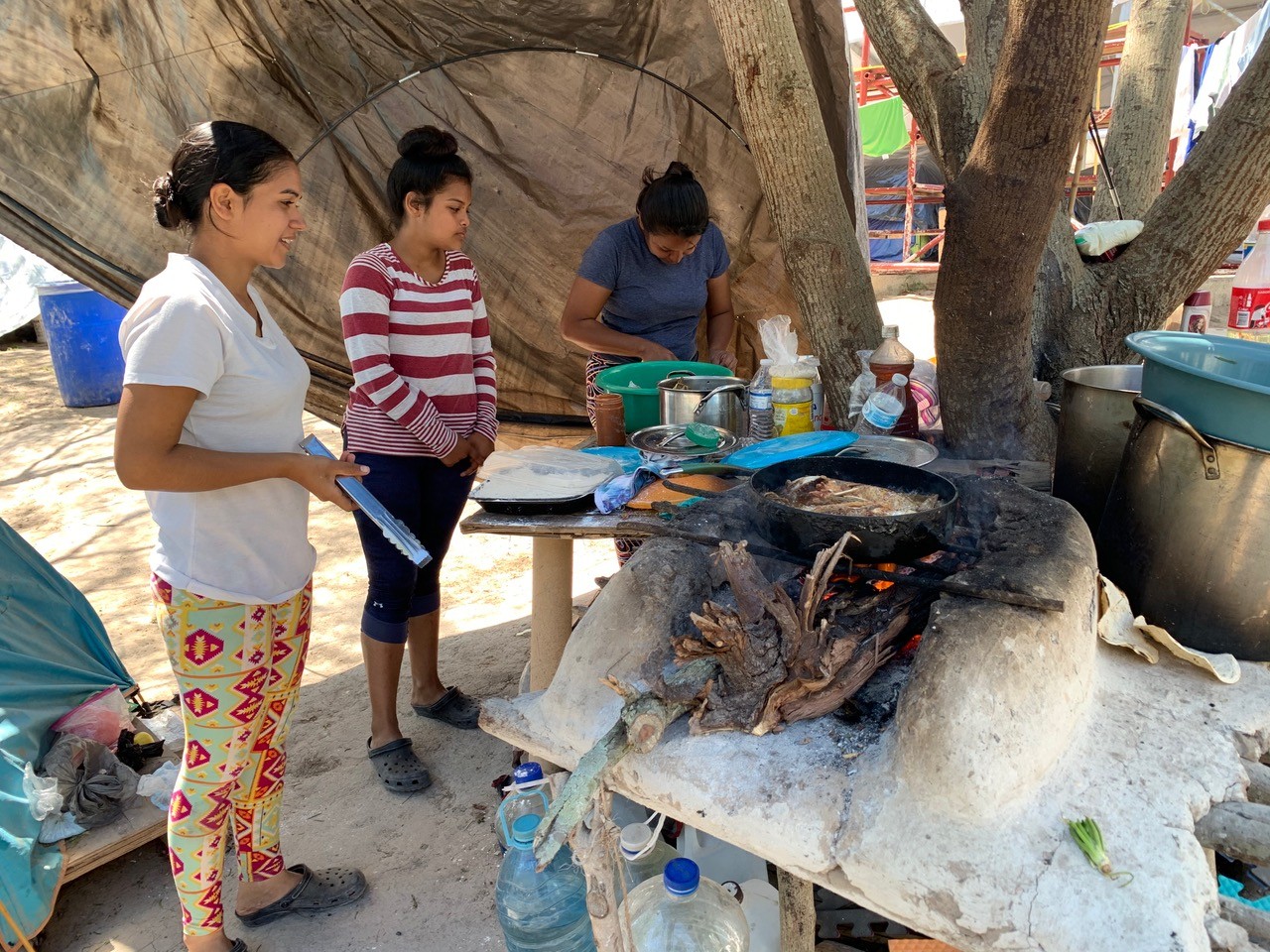 Assistant professor María Piñeros-Leaño and her colleagues in the Boston College School of Social Work recently launched an initiative to improve the mental health and well-being of people whose lives have been turned upside down by violence and political turmoil in Colombia and Venezuela. 
Backed by a $1.5 million grant from the Conrad N. Hilton Foundation, the team is culturally adapting and pilot-testing a pair of trauma-informed interventions to meet the needs of two distinctly vulnerable populations: internally displaced people in Colombia, who have left their homes amid an increase of violence on civilians by armed groups, and Venezuelan migrants, who fled to Colombia to get away from their home country's economic collapse and political crisis. 
"This is an example of the global dimension of social work and its role in resolving societal problems on a major scale," Piñeros-Leaño told BC News. "With crisis situations such as those in Colombia, there is often a tendency for the public or the media to focus on the most immediate concerns, like housing, medical, and food-related issues. But gauging the impact and extent of trauma on individuals and families, and their longer-term needs, is equally critical."
Piñeros-Leaño is one of 10 faculty members in BCSSW who are working to address the compound needs of a growing number of migrants who have been forced to flee their homes, livelihoods, and cultures. The problem, known in academic circles as crisis migration, affects more than 100 million people around the world, including those from Ukraine, Afghanistan, Syria, Somalia, and Ethiopia. 
The drivers are many—war, droughts, and religious oppression among them—with no end in sight. According to the International Rescue Committee, the number of displaced people has more than doubled in the past 10 years alone.
"These past few years, migration and human mobility have been at historic highs across the globe. Many millions have been stranded and forced to reimagine lives in large temporary communities," said BCSSW Dean Gautam N. Yadama. "As a result, professional social workers have become essential for providing integrated services to vulnerable migrants in humanitarian settings."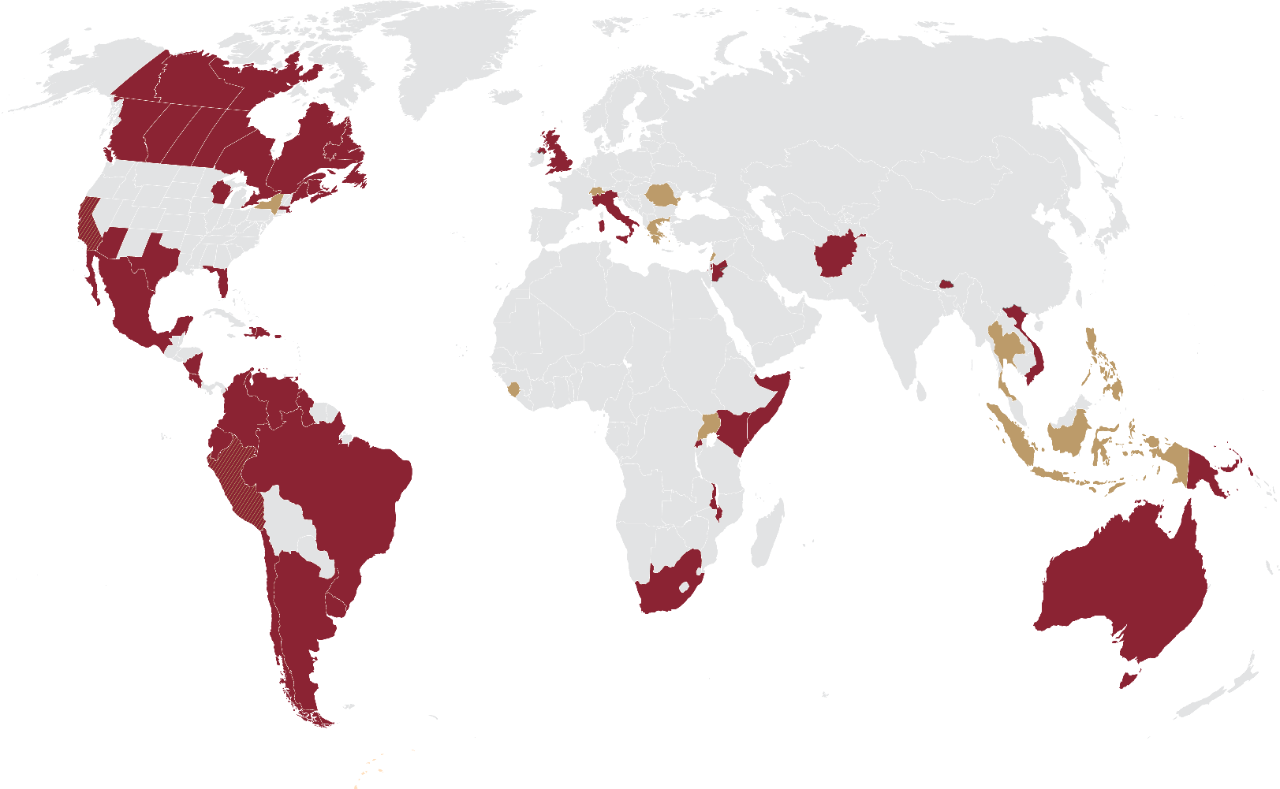 In response to the growing issue of crisis migration, BCSSW faculty are designing interventions to reach those most affected by war, natural disasters, political upheaval, and other problems around the world. Faculty are working in more than 30 countries on all seven continents, pushing the boundaries of social intervention research through inventive collaborations that span communities in sub-Saharan Africa, the U.S., and Latin America.
Praveen Kumar, an assistant professor who studies the relationship between the uptake of clean energy solutions, household air pollution, and the well-being of the poor in South Asia and Sub-Saharan Africa, recently examined the factors that impact the adoption and use of cleaner cooking systems at the Kigeme Refugee Camp in Rwanda. 
Preliminary findings from the study, which received funding from the National Institutes of Health, showed that the structure and composition of personal networks play a significant role in the adoption of cleaner stoves. For example, women in the camp who adopted cleaner cooking systems reported a significantly higher number of peers outside the camp than their counterparts who did not adopt cleaner stoves.
"Households have been able to sustainably use liquefied petroleum gas stoves at far higher levels when affordability, accessibility, and awareness are working in tandem," Kumar has said, referring to a kind of smoke-free stove that releases fewer pollutants than any other fuel except for electricity. "If these clean cookstoves fail or break, communities want to have help fixing them. But if they don't have a supportive environment, there's a high likelihood that they'll just go back to using traditional stoves."
The Research Program on Children and Adversity, led by Salem Professor in Global Practice Theresa Betancourt, has developed a family-based program that supports healthy parent-child relationships and draws from lessons learned in the process of resettlement to help newly arriving families in the U.S. 
Since its inception in 2005, the Family Strengthening Intervention for Refugees has bolstered the health and well-being of over 200 refugee families who have resettled in Maine and Massachusetts. Data from a pilot study run from 2013 to 2016 in Somali Bantu and Bhutanese communities showed that the program improved rates of family feasibility and acceptability, lowered rates of traumatic stress reactions for children, and decreased depression symptoms in youth. Most recently, the intervention was adapted to meet the urgent needs of Afghan families who were forced to leave their homeland in 2021.
RPCA is currently conducting new research focused on adapting the program into a family-and-interventionist-facing digital application and hopes to develop a collective with refugee health organizations that can support the expansion and adaptation of the intervention across the U.S. 
RPCA is working with the Somali Bantu and Bhutanese communities in New England to design the app—a prime example of BCSSW's commitment to addressing complex challenges in collaboration with those in need. "Our target populations experience low tech literacy, low language literacy (even in the native languages), and cultural differences, so engaging end-users in the development of the digital components and imagery of the FSI-R apps has been a priority to maximize engagement, buy-in, and sustainability of digital engagement in the FSI-R," according to a project summary co-authored by Betancourt and her colleagues. "Community members, including male and female adults and youth from each community, are involved in the application development by partaking in community co-design teams to collaboratively yield culturally-relevant imagery and intervention content highly acceptable to the two communities."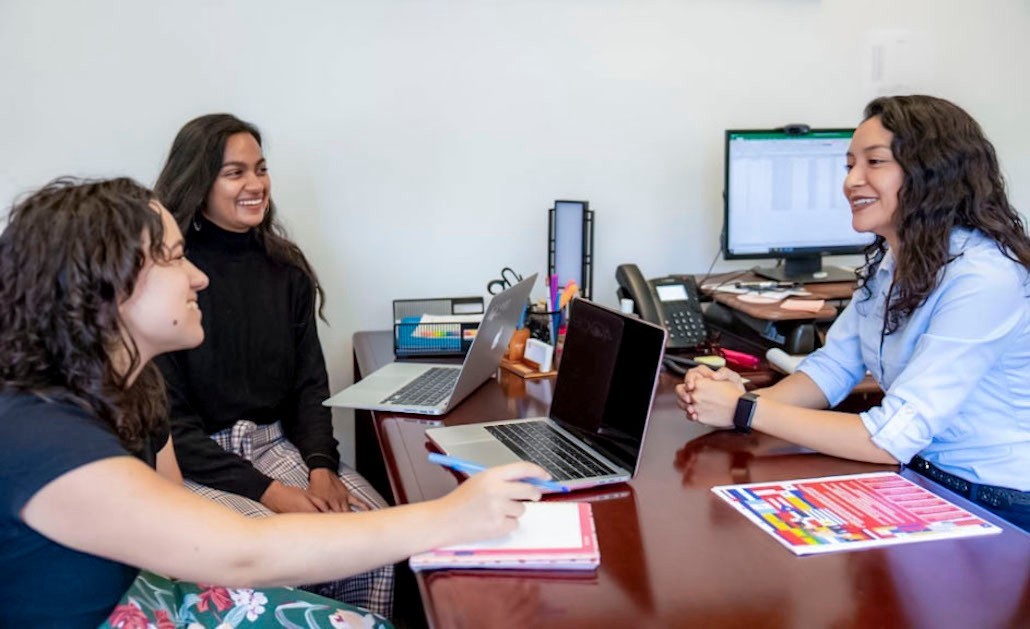 Several faculty are conducting groundbreaking research on crisis migration and bringing it to the classroom, transforming the ways that students learn and respond to global challenges. MSW students can earn a certificate in "Refugees and Immigrants" and take up to four courses related to refugees and crisis migration, including a travel course to the San Diego-Tijuana border called Interdisciplinary Approaches to Borderlands and Human Mobility.
Four faculty members—Tom Crea, Alejandro Olayo-Méndez, Maryanne Loughry, and Lyndsey McMahan—recently created an online Interdisciplinary Certificate in Humanitarian Assistance to ensure that its graduates and humanitarian partners have access to up-to-date knowledge on how best to respond to rapidly changing needs around the globe.
The ICHA curriculum, developed in partnership with international non-governmental organizations, consists of eight modules that give students a grounding in core, interdisciplinary competencies of global humanitarian assistance. Each module reflects a pressing social, political, and health challenge:
1. Migrants and Refugees in the Global Landscape
2. Basics of Refugee Determination
3. Community-based Mental Health and Psychosocial Support
4. Introduction to International Child Protection
5. Climate Change, Displacement, and Human Rights
6. Gender-Based Violence
7. Public Health in Emergencies
8. Education in Emergencies
"The ICHA is a statement that the social work perspective is valuable for humanitarian work," Crea told BC News. "Through social work, we assess the well-being of individuals in the context of their overall environment. We look at the immediacy of their needs, but also take a longer, wider view: What are the broader issues and problems that not only contribute to a person's struggles, but also pose an obstacle in ensuring that person has the supports and services he or she needs?"
BCSSW's commitment to preparing the next generation of social workers to respond to complex humanitarian crises includes deeply immersive hands-on training. More than a dozen MSW students are currently involved in experiential learning opportunities with agencies that address the needs of refugees and migrants, working in Lebanon, Uganda, Peru, Greece, Romania, Indonesia, and Switzerland. 
One recent graduate completed a field placement with the Jesuit Refugee Service in Kampala, Uganda, where she worked closely with people who had been displaced by conflict. During the spring of 2022, Kati Paye visited communities that had a high concentration of refugees from specific nations—Sudanese in Bunga, for example, or Burundians in Wakaliga—and helped facilitate training on mental health, human rights, and sexual and gender-based violence. 
"We want to get rid of the negative stigma surrounding mental health and help the communities normalize and appropriately respond to it," Paye, MSW'22, said at the time. "The objectives are similar for the SGBV trainings, in that we want the community to be able to identify the various forms of abuse, where to report it, how to get help, and how to support each other."