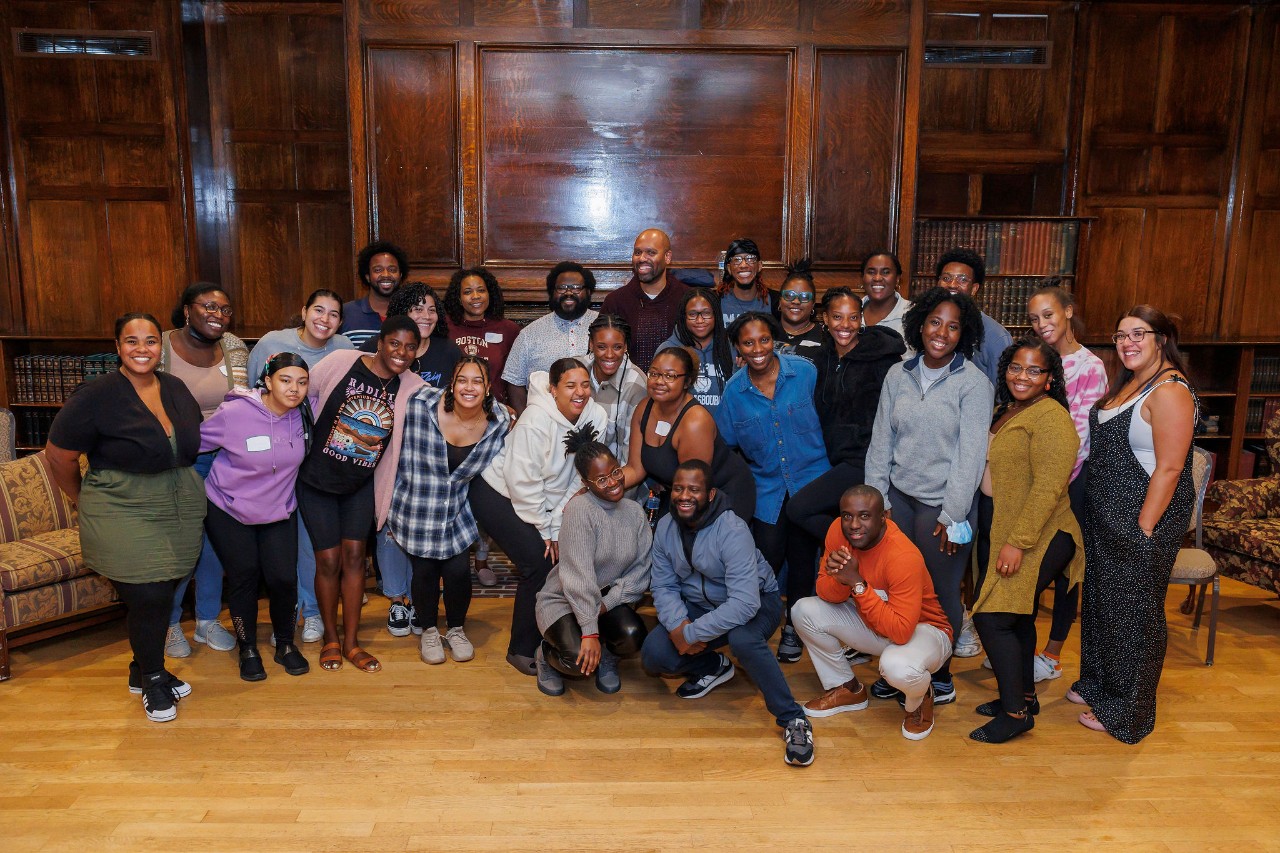 The Boston College School of Social Work recently launched three academic programs aimed at preparing master's students to solve complex social challenges in Black communities.
The Black Leadership Initiative, the Black Leadership certificate, and the Afrocentric Social Work field of practice center the cultural experiences and values that connect people of African descent. Ubuntu, an African philosophy based on the concept of shared humanity, lies at the heart of the curriculum. 
We asked Samuel Bradley, Jr. and Tyrone M. Parchment, the assistant professors who designed the programs, to discuss the biggest challenges facing Black communities, how BCSSW is preparing students to solve these issues, and what career pathways are available to graduates who specialize in Afrocentric social work.
The Afrocentric social work field of practice and the Black Leadership certificate fall under the umbrella of the Black Leadership Initiative, a cohort-based program that helps students develop a nuanced understanding of the challenges facing Black communities in Boston and beyond. What are some of the biggest social issues facing Black communities and how does this suite of programs prepare students to address them?
Some of the biggest challenges facing Black communities include physical and mental health inequity, criminal justice reform, environmental and climate justice, and social and economic justice—all stemming from structural, systemic, and institutional anti-Black racism. These challenges are nothing new and are continually perpetuated in our society. Our suite of courses educates students on these long-standing issues and arms them with the knowledge and skills to address them head-on. Our students are taught how to approach Black clients and Black-centered organizations through an Afrocentric lens, placing the experiences, histories, philosophies, and values of the diaspora at the forefront of the interventions.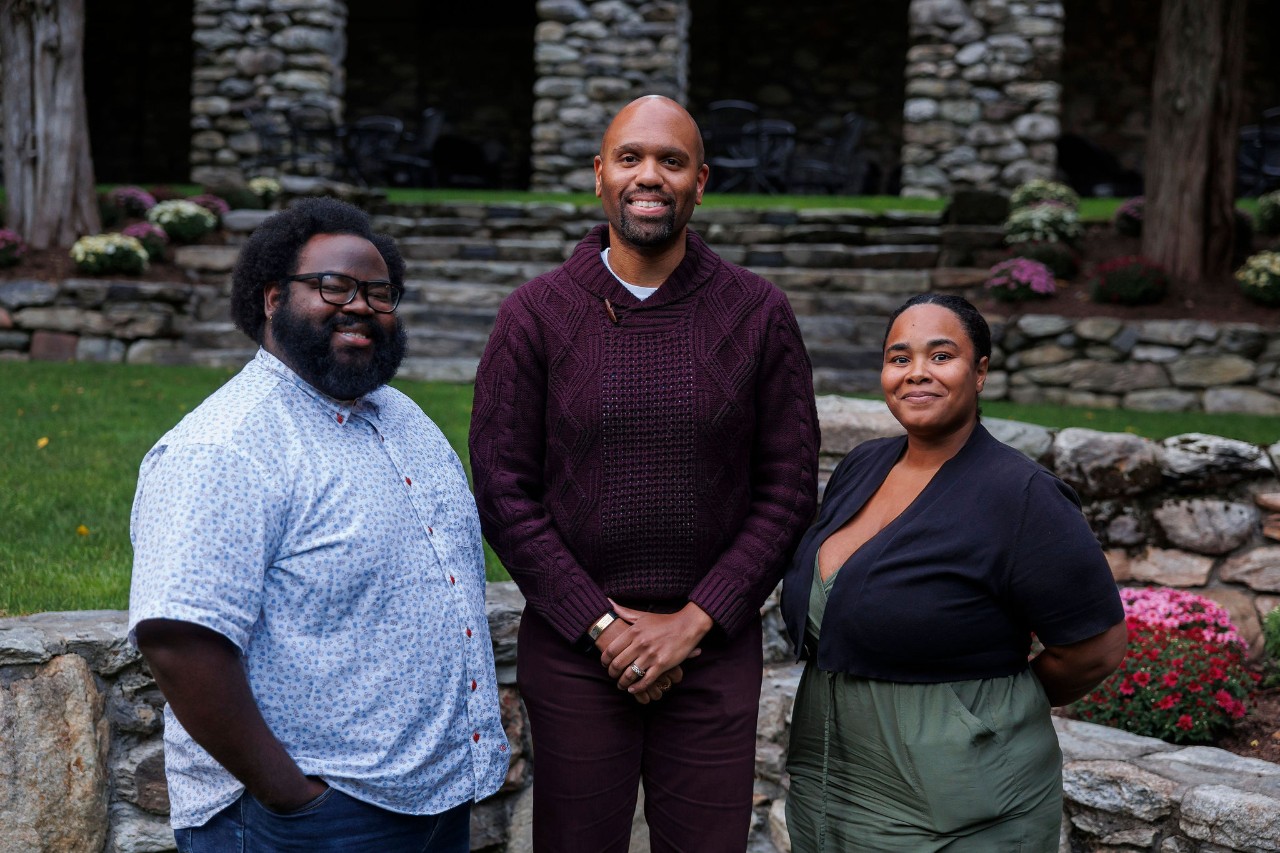 BCSSW students can earn a certificate in Black Leadership by taking three specific courses—"Re-thinking Diversity," "Afrocentric Organizations," and "History of Activism in Black Communities." What are some key things that students who take these courses will learn about working with Black communities?
Students will learn a myriad of things with regards to Black Leadership, the main takeaways of which include:
Learning about anti-Black racism, racial trauma, and the systemic barriers Black Americans must navigate on a daily basis
Understanding the historical significance of activism and advocacy among Black people and how that has shaped modern day activism

Developing leadership skills that focus on combating anti-Black racism, developing activist agendas, and building capacity within Black communities and organizations

Having an intersectional lens in understanding the lived experience of individuals of the African Diaspora

Understanding how historical and current advocacy and activism efforts are embedded in the Afrocentric perspective 

Students who choose the Afrocentric social work field of practice are required to take "Advanced Practice in Afrocentric Social Work" and complete an internship with an organization that supports the Black community. How does the Ubuntu philosophy show up the coursework and field placements for those who choose this pathway? 
Ubuntu embodies a tradition of consultation and decision-making by members of society. That tradition is the epistemic framework in designing the course and collaborating with the field education office and field advisors to enhance students' field placement experience further. Students are also exposed to other indigenous African principles, such as Nguzo Saba and Ma'at virtues, as guidelines for providing an ethical way of life for the individual, family, and society. It also provides a foundation for students to intervene on a micro, mezzo, and macro level.
Ubuntu is another way of saying that members of the African diaspora are committed to belonging to, empowering, and supporting their communities. This is reflected in the curriculum through cutting edge research that situates the experience of Black people first. It is also lived out in the rituals, events, and trainings that we have developed and implemented on a regular basis.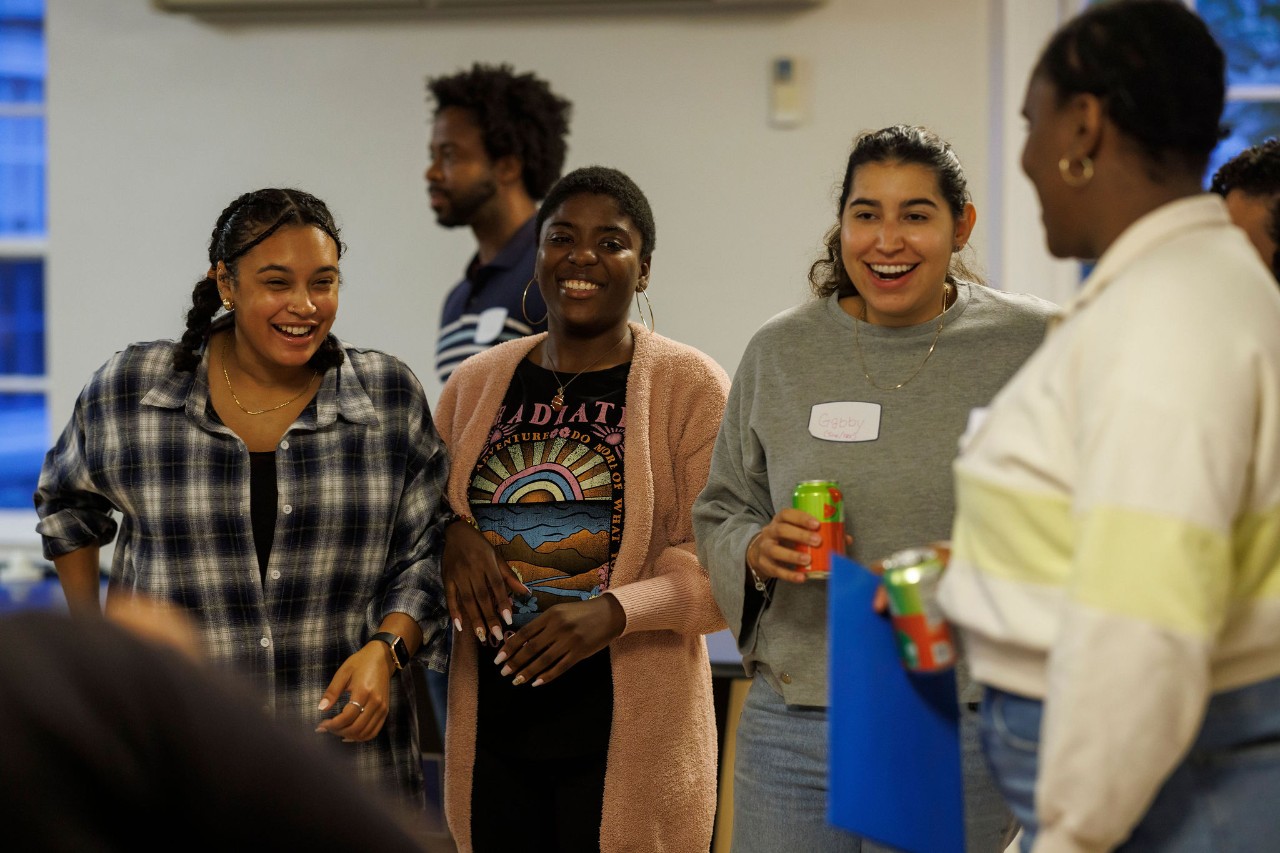 The BLI emphasizes community, collective action, and cultural context. What do these "three C's" look like in practice, particularly in regard to how students in the program work together?
Community, collective action, and cultural context drive the BLI and act as our guiding principles. We take pride in the community we have built through the BLI and the opportunities to learn from and support one another. Collective action is how we band together around issues we are passionate about, like increased diversity on BC's campus and working together to advocate for the things that matter to the BLI as a group. Cultural context informs the discussions and interactions we have with one another. It allows everyone in our community to be authentic because we all understand and relate to the culture.
MSW students at BCSSW gain real-world experience through field practicums with organizations that complement their goals and interests. Where are students in the BLI doing their fieldwork now?
Students in the BLI are interning in micro, mezzo, and macro settings, including a Black-centered private practice, a group mental health practice called Activated by Wellness, Boston Public Schools, and Veterans Affairs. Students are also working at international non-governmental organizations in Africa, on campus in BC's Equity Innovation Lab, the Simmons College counseling center, and Boston Medical Center.
What are some potential career paths for students who take an Afrocentric approach to social work?
The career paths for students focusing on an Afrocentric social work perspective are vast. Whether it is working in a predominantly Black high school as a school counselor, working as a diversity, equity, and inclusion specialist for a for-profit or non-profit organization, or working on policy changes with organizations like the NAACP or Brennan Center for Justice, all of these career paths are unique and rewarding. Students on this career path will have the foundational knowledge of implementing Afrocentric social work perspectives to combat anti-Blackness from an intersectional lens.