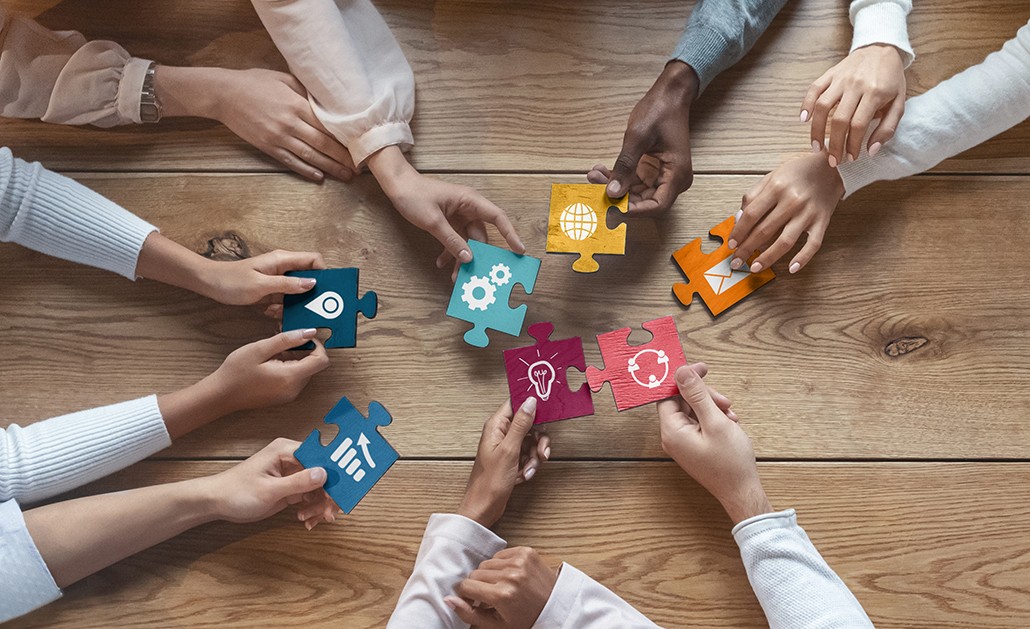 The Boston College School of Social Work has launched a new research and training program to improve equity in the workplace for women, people of color, and other marginalized employees. 
Organizers say the primary goal of the Work Equity initiative is to develop solutions to combat the root causes of racial, ethnic, and gender biases that are baked into job structures and employment practices. 
The initiative, they say, aligns with the school's mission to promote equity, justice, and inclusion and builds on the creation of a certificate program that prepares master's students to direct EJI programs in the public and private sectors. 
"We feel called to change the conversation around what workplace equity looks like," says assistant professor Samuel Bradley, Jr., who teamed up with professor emerita Marcie Pitt-Catsouphes and faculty fellow Kathleen Christensen to create the initiative. "As scholars and teachers, we have a special obligation to inspire the next generation of diversity, equity, and inclusion practitioners, HR professionals, and organizational leaders to see how much things like job structures and employment systems truly impact the lives of workers."
Studies show that inequity is a common feature at workplaces across the U.S., from the factory floor to the C-suite. Only 41 out of the top 500 companies in the country are chaired by a woman. Black people make 62 cents for every dollar a white male makes. And job applicants with "typically white" names receive 50 percent more callbacks than those with "typically Black" names. 
Organizers say the COVID-19 pandemic laid bare these inequities and fundamentally changed the composition of the workforce, making their initiative particularly timely. As a case in point, women's participation in the labor force hit a 33-year low in 2021, as the pandemic continued to push women out of jobs.
"In many ways, the disparate impact of COVID-19 links directly to the workplace," says Bradley, who studies the future of work. "The pandemic fundamentally changed assumptions about how work gets done, when work gets done, where work gets done—and who is an essential worker in the U.S. economy."
"

As scholars and teachers, we have a special obligation to inspire the next generation of diversity, equity, and inclusion practitioners, HR professionals, and organizational leaders to see how much things like job structures and employment systems truly impact the lives of workers

"
The initiative is taking a three-pronged approach to tackle inequity in the workplace. Pitt-Catsouphes says the team is conducting groundbreaking research on the state of workplace equity; partnering with employers and frontline employees to address inequities in select organizations; and creating a database for employers that makes equity-related publications easily accessible. Findings from their studies, she says, will eventually inform the development of the Workplace Equity Benchmarking Tool, which will enable employers to compare equity at their organizations to progress reported by their peers.
"Integrating these different components enables us to become a true research to practice and practice to research enterprise," says Pitt-Catsouphes, who co-founded the Center on Aging and Work at Boston College in 2005. "We research our practice concerns and then our research findings go back into the practice."
The initiative, housed in the school's Center for Social Innovation, teamed up with the United Way of Massachusetts Bay and Merrimack Valley to survey nearly 200 local organizations in fall 2021. As part of the "Boston Workplace Equity Study," the co-founders asked employers more than 100 questions related to the pressures facing their organizations, the perceived equity of their policies, and the availability of flexible work arrangements. 
They found that most companies had adopted strategies to create and sustain equity at the workplace. Many employers, for example, had ​​specified the steps they would take to ensure that recruitment and hiring for open positions is fair and unbiased, without regard to demographic or social identities. More than 40 percent of employers said that they give all or almost all their employees the option to work from home either occasionally or regularly. And nearly 30 percent of all respondents said that they give all or almost all workers control over their weekly schedules. 
"The COVID-19 pandemic has brought renewed attention to the benefits that flexible job structures can offer to employees and employers," the organizers wrote in an op-ed for the American Society on Aging following the study. "Further research will help to examine how employee access to flexible job structures may align with organizations' equity initiatives and might mitigate against the precipitous withdrawal of some older workers from the labor force."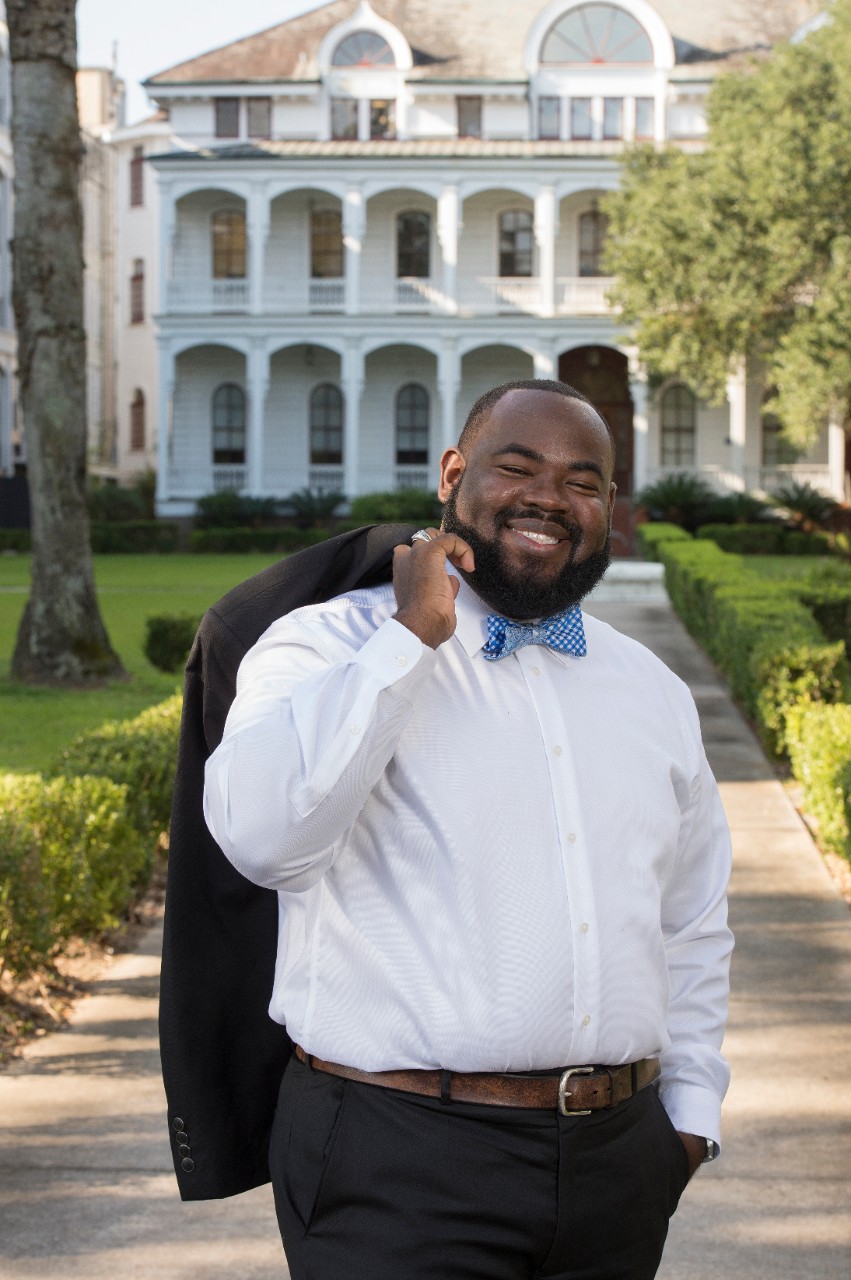 Christensen says the team plans to expand the reach of its next survey, collecting data from a nationally representative sample of employers in the spring. The initiative has partnered with the Society for Human Resource Management, the world's largest HR association, and NORC at the University of Chicago, an independent social research organization, to carry out the survey, which is being funded by a $92,000 grant from WorkRise, a research-to-action network on jobs, workers, and mobility hosted by the Urban Institute. 
SHRM will find the employers for the survey, which organizers hope to replicate with the same group of participants every few years, and help the initiative share the findings. NORC, founded in 1941 as the National Opinion Research Center, will administer the survey.
"We'll be able to measure change over time," says Christensen, who helped to plan and execute the 2010 White House Forum on Workplace Flexibility and the 2014 White House Summit on Working Families. "Most diversity, equity and inclusion efforts have not focused on how organizational systems and job structures have inequities embedded in them," she adds. "To advance equity at the workplace, we have to look at when, where, and how work is done, as well as formal policies and informal practices, to identify the sources of inequities and find solutions."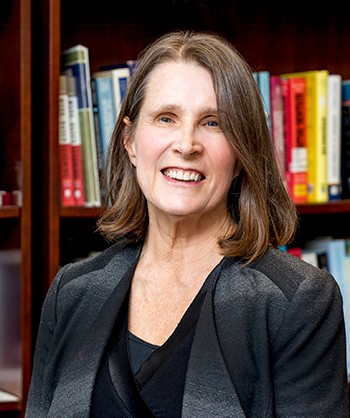 As the survey results come in, Bradley will be working with the United Way of Massachusetts Bay and Merrimack Valley to identify and address the root causes of inequities at the nonprofit. The partnership will mark the launch of the initiative's "Equity Innovation Lab," wherein Bradley and an innovation coach will team up with a small group of employees at select companies, one at a time, to test a policy or practice to address inequity in those workplaces.
"We're giving people an opportunity to pull apart their current practices and put them back together again in a way that they believe will create more equitable workplaces," says Bradley.
The labs will be split up into five, 90-minute sessions that will take place over the course of several months. The first two sessions will focus on identifying problems and brainstorming solutions. Employees will then share their solutions with their colleagues, return to Bradley to further refine their ideas in sessions three and four, and implement their new policies or practices at their companies. After three months, the groups will reconvene for the fifth and final session to reflect on their progress. To gauge how the programs affected workplace equity, the organizers will conduct before-and-after surveys of the participants. 
Christensen says the team's conversations with leaders of state and regional Chambers of Commerce helped to shape the various parts of the initiative. "What we heard repeatedly from the representatives of these chambers was that equity was a real focus for businesses, but they didn't always know what to do and they didn't always know what others were doing," she says. "And so that really drove our commitment to developing the employer resources and the Equity Innovation Labs."
Employers will soon be able to visit the initiative's website to find a curated library of work equity publications, case studies, and survey findings. Dubbed the "Work Equity Knowledgebase," the site will also include the benchmarking tool, findings from the Equity Innovation Lab, and a collection of promising equity practices.  
"All sorts of entities, both public and private, produce reports on the state of work and workplace equity. And oftentimes it can be difficult to gain access to those things or know where to go to find the most up to date sources," says Bradley. "Our job is, as we see it, to create a clearinghouse for accessible employer resources, as well as research highlights and innovative case studies that come out of the knowledge we generate." 
The results of the first Equity Innovation Lab, with the United Way of Massachusetts Bay and Merrimack Valley, will become part of the knowledgebase next fall. Karen Groce-Horan, the senior director of diversity, equity, and inclusion priorities at the United Way's chapter in Greater Boston, says that a diverse group of eight employees at the nonprofit will take part in the lab in an effort to "embed equity into our organizational practices and really move our culture forward." 
"We want to look intentionally at how we're doing things," she says, "and how we can do things better."
One of her primary goals for the lab is to come up with a strategy to increase the number of employees who are invested in creating a diverse and inclusive culture. "It really is about shifting, changing, and moving structures that have marginalized and oppressed. And that's been key to looking at how we, as an organization, move differently," she says. "One of my basic goals is to bring more people to the work. I also think it's going to help us think creatively about bringing change to our organization that really moves us along."
So, what makes a workplace truly equitable? Bradley says that good communication lies at the heart of the equitable workplace, adding that employees should be able to articulate the purpose of their collective mission. 
"A place that is filled with equity and justice is both a healing space and a productive space," he says. "It is a space that moves with a sense of purpose, where all employees work together and understand that purpose."