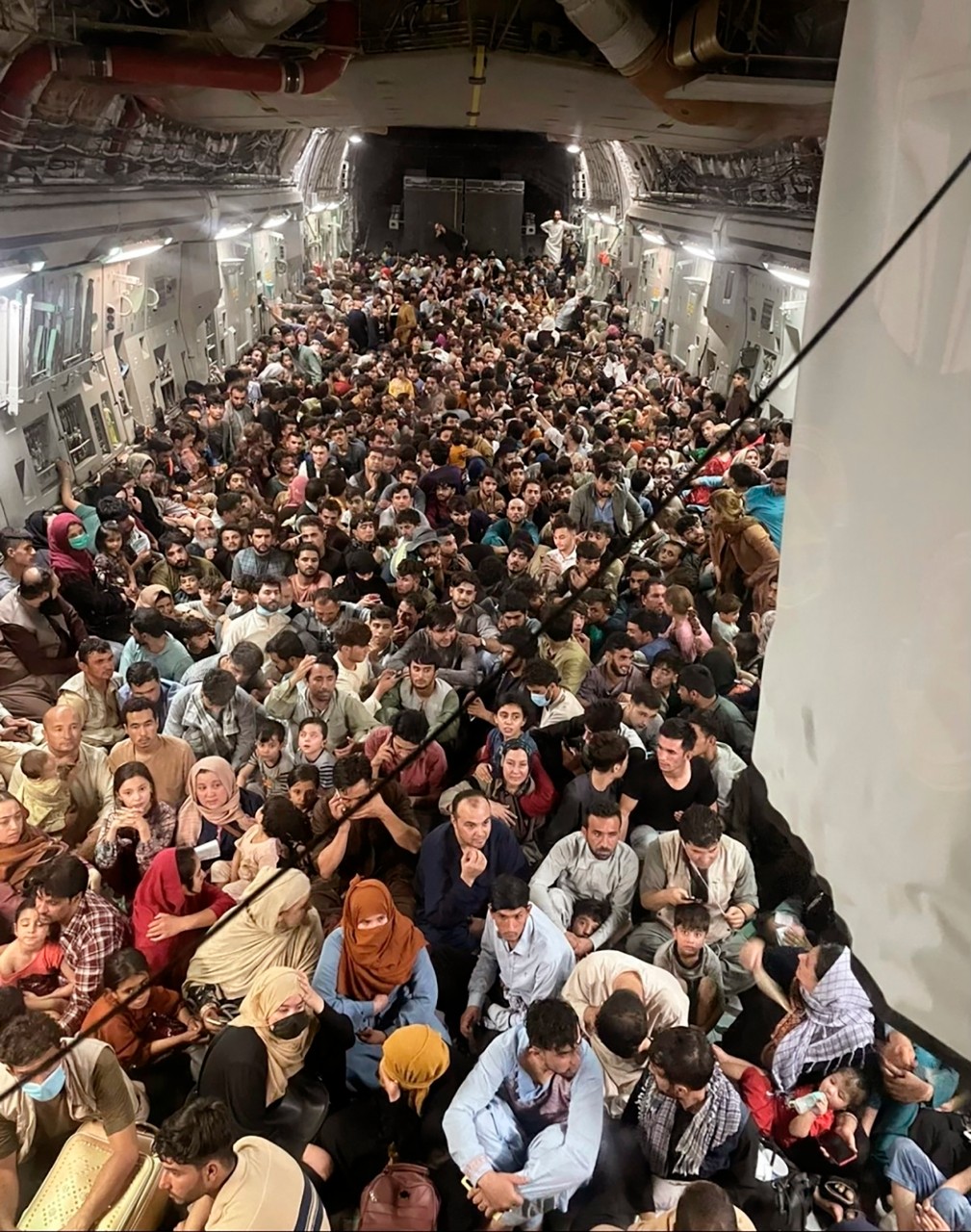 The Afghans staying at Fort McCoy in Wisconsin after being evacuated from their country earlier this week are exhausted, bewildered, and unsure of what's next, said Maryanne Loughry, a part-time faculty member at Boston College who has been working at the military base since Sunday. 
"They're relieved to be sleeping in a bed. They're relieved to have good food. But they also have lots of questions about what to do now, and they're clearly starting to process what they've left behind," said Loughry, a mental health expert in the School of Social Work who doubles as a consultant for the Jesuit Refugee Service, a Catholic nonprofit that advocates for displaced people in more than 50 countries.
"Many of them are very distressed," she said. "They've left behind their families. Their planes have arrived without their luggage. For a lot of them, it's their first time out of their country."
Loughry was tapped by the United States Conference of Catholic Bishops to provide emergency support to Afghans at Fort McCoy in partnership with the International Rescue Committee, the American Red Cross, and Catholic Charities USA, three nonprofits that are helping refugees resettle in the U.S. Roughly 2,000 Afghans have already arrived at Fort McCoy, and officials are preparing to house up to 8,000 more in the coming weeks.
Loughry has helped to create a temporary wellness center at the military base and hopes to train volunteers to administer psychological first aid, a technique designed to assess the immediate needs of people in the aftermath of disasters. Volunteers, she said, will identify people who appear distressed, listen to what's troubling them, and then connect them to the right resources.  
"The volunteers will let them talk, tell their story, and link them to existing services," Loughry said. "They won't try to solve problems or give counseling advice, but rather to accompany people and refer them to the appropriate services."
Fort McCoy, about 100 miles northwest of Madison, is one of four military bases in the United States that is being used to temporarily house Afghans after the Taliban seized power in Afghanistan. The militant group took control of the country just two weeks before the U.S. was set to complete its withdrawal of troops after a 20-year war that killed more than 2,300 military members and cost over $2 trillion. 
Since the Taliban took over the capital city of Kabul on Aug. 14, the U.S. has evacuated more than 82,000 Americans, Afghans, allies, and other people at risk. President Biden said on Tuesday that the U.S. is on track to finish its withdrawal of troops from Afghanistan by Aug. 31, but officials are working to ensure that other Americans and Afghan allies can leave the country after the deadline. 
The Afghans at Fort McCoy don't know how long they will stay at the military base, which hosted about 14,000 Cuban refugees in 1980. But all of them will be allowed to rebuild their lives in the U.S.
Loughry paused an interview with a reporter on Tuesday afternoon to take a call from a representative for the Red Cross, which is providing the essentials to Afghans when they arrive at Fort McCoy. She said the humanitarian organization has distributed thousands of diapers, toys, and snacks to people fresh off tiring, 6,800-mile journeys. 
"The Red Cross does the very immediate stuff," Loughry said. "We're kind of the next step on, helping the people to ground themselves here."
Loughry is working to equip the wellness center with puzzles for infants, crayons for kids, and sporting gear for adolescents. The space, she said, will include a tea room for Afghan women to get together, relax, and talk to volunteers. As of Tuesday, the refugees were living in big dorms of 25 people, which made it hard to unwind. 

"We're trying to set up some safe spaces so that people have a sense of psychosocial well-being while they go through the resettlement process," said Loughry. "They'll be able to gather and express their needs and wishes."
She plans to stay at Fort McCoy until next Friday, when she will return to campus to teach. But she hopes to continue to provide support remotely or visit other military bases where Afghans are being temporarily housed. 
Although Loughry is not working with the Afghans directly, she has had the chance to greet many of them and welcome them to the U.S. "What gives me great comfort is actually meeting the people," she said. "I'm talking to them as human being to human being and trying to reassure them that they're important in our lives because they are."