Want to get the most out of your time, focus your energy, and see results? Get in shape, get healthier, and revitalize your current routine with our personal trainers. Our personal training services are for Campus Recreation members only. Our trainers will provide you with a personalized exercise program tailored to meet your health and fitness goals!
Please take note of our cancellation and refund policies. 
Starting is as easy as 1, 2, 3
Personal Training is available and we are accepting new clients. You will be contacted as soon as possible. Thank you for your interest in our personal training program!

Fill out the Fitness Training Services Registration Packet (printed copies are also available in Member Services). Return the forms to Member Services in a signed, sealed envelope.  
Within 3-4 business days check your email to schedule a complimentary 30-minute consultation to review your packet with our professional fitness staff. Please note some clients will need a Medical Clearance. This will be communicated to the client before or at the consultation.
After the consultation, purchase your sessions to schedule your first session.
All sessions and assessments expire six months after date of purchase.
All new clients will receive an initial 75-minute health and fitness assessment, complete with goal setting. This is a complimentary service.
All current clients have access to use the InBody once per month as part of their training session. Cannot be used outside of their training session unless paid for separately.
Purchasing one single session is only available to current clients.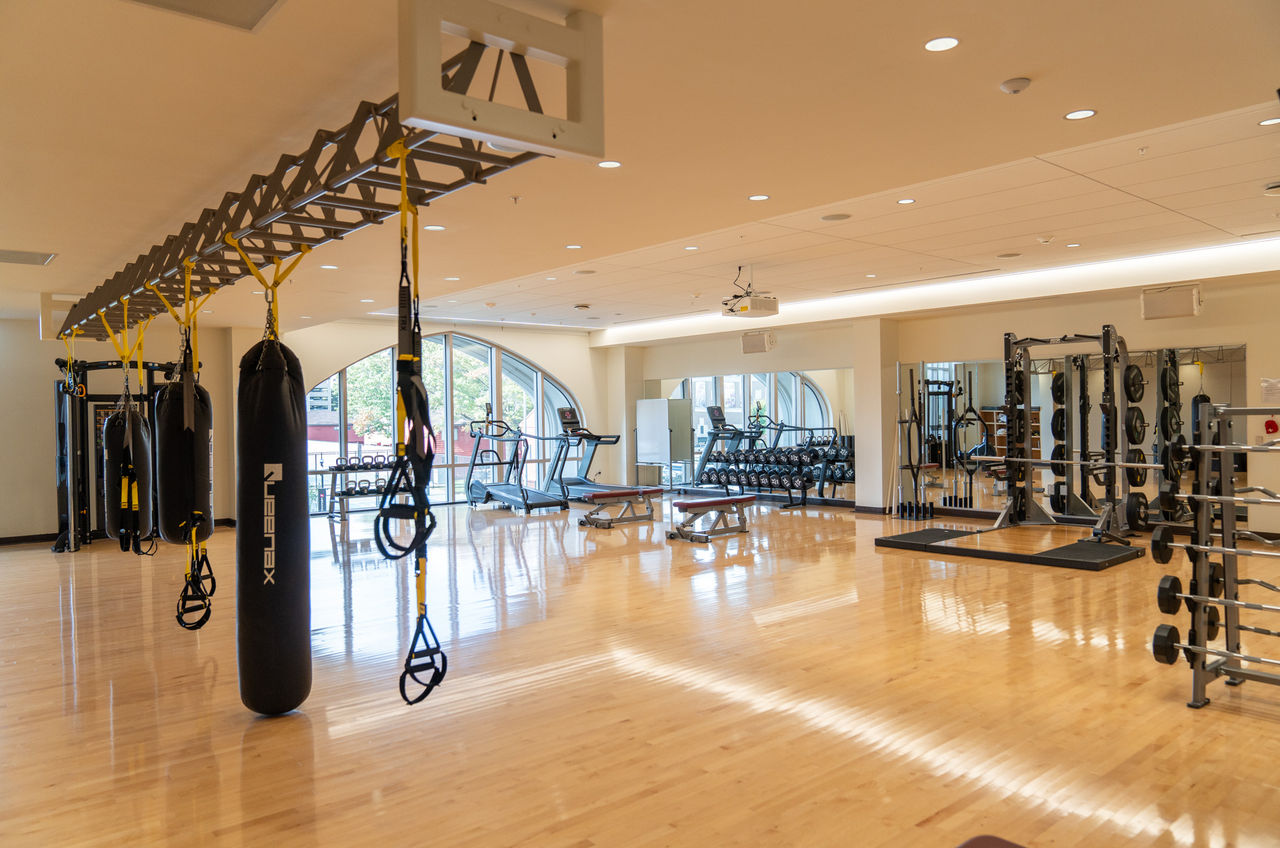 All in-person personal training sessions take place in our personal training studio, located on the 2nd floor of the Connell Center. This studio offers privacy and safety in the comfort of your own space, working one-on-one with your trainer.
Pricing
60 Minute Personal Training Sessions
| # of Sessions | Student Rate | Member Rate |
| --- | --- | --- |
| 1 Session | $30 | $35 |
| 5 Sessions | $145 | $165 |
| 10 Sessions | $270 | $310 |
| 15 Sessions | $375 | $435 |
| 25 Sessions | $600 | $675 |
Health & Fitness Assessments (75 minutes, includes InBody)
| # of Sessions | Student Rate | Member Rate |
| --- | --- | --- |
| 1 Session | $30 | $35 |
Body Composition - InBody Analysis (30 minutes)
| # of Sessions | Student Rate | Member Rate |
| --- | --- | --- |
| 1 Session | $15 | $20 |