The Human Resources team has a depth of expertise and is available to offer assistance. Please reach out with any questions or concerns. We welcome your feedback.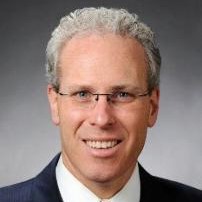 David Trainor

Vice President
Human Resources
David P. Trainor was appointed Vice President for Human Resources of Boston College in October 2014.   He previously served as President and Chief Executive Officer of Emeriti Retirement Health Solutions.  David has served as Associate Vice President, Human Resources Services at Iowa State University, and as Executive Assistant to the Chancellor and Associate Vice Chancellor for Human Resources and Labor Relations in the Connecticut State University System.
David holds a Juris Doctor degree from New England School of Law, and a Bachelor of Arts degree from the College of the Holy Cross.  
Bill Murphy

Associate Vice President
Human Resources

Patricia Lowe

Associate Vice President
Office for Institutional Diversity

Jack Burke

Director
Benefits
Karen Cristello

Director
Children's Center

Jeremy Brault
Director
Compensation
John Bogdan

Director
Employment
Bernie O'Kane

Director
Employee Development

Marie Elena Gioiella

Director
Employee Wellbeing

Bernadette Conley

Director
Human Resources Information Technology
Robin Trainor
Director
Human Resources Service Center
Jan Lent

Assistant to the Vice President
Human Resources