As the CTE's Executive Director, Dr. Stacy Grooters champions teaching at Boston College, driving campus conversations about teaching excellence and advocating for a strong culture of reflective, inclusive, evidence-based teaching at the University. She provides strategic leadership for the Center for Teaching Excellence, ensuring that the CTE's programs and services align with faculty needs and are responsive to campus priorities.
Stacy gained her first experience in the classroom teaching English to secondary school students as a Peace Corps volunteer in Bayanhongor, Mongolia, a small town on the northern edge of the Gobi Desert. She went on to pursue an MA in English from Miami University in Oxford, OH and a PhD in English (with a concentration in Women Studies) from the University of Washington, where she taught in the departments of English, Ethnic Studies, and Women's Studies. At UW, she also worked as an Assistant Director in the Expository Writing Program and an instructional consultant in the Center for Instructional Development and Research.
In 2007, Stacy joined Stonehill College as the Founding Director of their Center for Teaching and Learning, where she also oversaw the establishment of the Office of Community-Based Learning. She taught as an Assistant Professor in the English department and was Co-Director of the Gender & Sexuality Studies program. She also chaired the Provost's Advisory Committee on Diversity for three years. In 2015, Stacy was hired as the Director of Faculty Programs for BC's newly established Center for Teaching Excellence and was then named Interim Director of the CTE in 2019. She was promoted to Executive Director in 2020.
Stacy is an active member of the POD Network, the national organization of teaching centers, and has twice served on POD's Board of Directors. Her research examines the roles of instructor and student identity in the classroom, as well as broader questions of diversity, equity, and social justice in higher education. Her most recent publication examines the POD Network's scholarly engagement with diversity in its publications and conferences.
Sarah collaborates with CTE colleagues and with faculty to develop programs inviting them to explore pedagogical questions and innovations, and foster community centered around reflective teaching. She coordinates the CTE's support for instructional technologies, and serves as CTE liaison to campus partners such as the Academic Technology Advisory Board, and Faculty Technology Contacts. She has taught Core courses in BC's Theology Department and co-taught a Cross-currents seminar, "Thinking about Mindfulness and Meditation."  
Sarah holds a B.A. in History from the University of Durham, UK, an MA from Andover Newton Theological Seminary, and a PhD in Theology from Boston College. She began working in BC's Instructional Design and eTeaching Services as a Graduate Assistant while completing her studies. She joined the staff full time as an Instructional Designer in 2004, and has been at the Center since its beginning in 2014.
Francesca oversees the CTE's graduate student programs, services, and resources, in order to support graduate students in their current teaching roles at BC and prepare them for future teaching roles in higher education. As part of this work, she collaborates with individual faculty as well as with all of BC's schools and colleges and other university offices. Francesca also supervises the center's Learning Technology Assistants, helps support all of the CTE's programs, and provides assistance with CTE-supported technologies, in particular Poll Everywhere. At BC, Francesca periodically teaches college writing courses in the Woods College of Advancing Studies, most recently in an asynchronous online format.
Francesca holds a B.A. in Hispanic Studies and Anthropology from Oberlin College, an M.A. in Mediterranean Studies from Middlebury College, and a Ph.D. in Romance Languages and Literatures – Italian from the University of Michigan. While at the University of Michigan, Francesca worked at the Center for Research on Learning and Teaching as an Instructional Technology Graduate Teaching Consultant and workshop facilitator.
Nirmal Trivedi is Assistant Director for Teaching, Learning and Technology at the Center for Teaching Excellence (CTE) at Boston College. For the past 10 years, he has worked closely with faculty from various universities and institutions to improve teaching practices for students at the undergraduate level. A graduate of BC's English PhD program, Nirmal went on to teach at Georgia Tech where he led the university's First-Year Seminar program for several years. He went on to lead Kennesaw State University's award-winning First-Year Seminar program for five years, where he was awarded a national teaching award and received statewide recognition for curricular innovation.
Core to Nirmal's approach is the assumption that students are willing and excited to learn from faculty that they trust. Building that trust takes time and patience as well as an awareness about the prior learning experiences of students.
As a researcher, he has a unique profile that integrates his work in the disciplines of English and American Studies with the Scholarship of Teaching and Learning (SOTL). As an American Studies scholar, he focuses on race and American imperialism, World Literature, and narratives of trauma in wartime. He has published in the Journal of Transnational American Studies, borderlands, and the Journal of Asian-American Studies.
As a SOTL scholar, he writes about improving retention and graduation rates through high-impact practices, which require applied, hands-on learning experiences and have positive "compensatory" effects for students from historically underserved populations. He has published in eSource for College Transitions, Improve with Metacognition, and the Journal of Effective Teaching in Higher Education.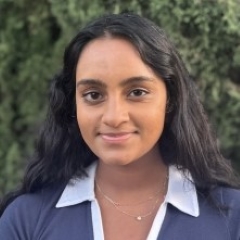 Melissa Bustillo
she/her
Research & Resources Assistant
Melissa is a first year MSW candidate in BC's School of Social Work. Melissa's intention throughout the pursuit of her MSW is to investigate and immerse herself within the mental health field with the eventual goal of giving back to and supporting her own community. As a member of the LatinX Leadership Initiative cohort at BC, Melissa plans to utilize her opportunities for high-caliber education and specialized LatinX training to foster the development and access of resources for LatinX communities in Boston.
Previously, Melissa completed her bachelor's degree as a non-traditional adult learner at the Harvard Extension School (HES), which is where she currently serves as a Teaching Assistant for graduate and undergraduate courses in the subjects of public speaking and professional presenting. As inspired by her upbringing in San Salvador, El Salvador, Melissa focuses her pedagogical and instructional efforts on supporting non-native English speaking students to gain confidence as speakers.
At the CTE, Melissa aims to empower and scaffold the development of instructors who seek to learn more about technology in support of learning/teaching advancement. In her spare time, Melissa devotes many walks and fetch sessions to her husky, Luna, and enjoys the ever-thrilling hunt for vegan ice cream hubs.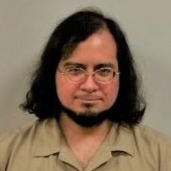 Ken Haley
he/him
Learning Technology Assistant
Ken is currently in his third year of the English PhD at Boston College's Morrisey College of Arts and Sciences. His research interests center around the gothic and horror genres and their shifting depictions of race and gender. He holds a BA and MA in English from Northeastern University.           
At the CTE, Ken works to support and aid instructors in the development of their courses and the various technological tools they may employ.
Salena Ibrahim
she/her
Learning Technology Assistant

Salena is a third year Master of Divinity student in the School of Theology and Ministry. She holds a BSEd in Secondary Education and a BA in English from Loyola University Chicago. Her academic and professional interests intersect in theology, education, and migration ethics. At the CTE, Salena aims to support instructors in their use of technology for classroom learning. 
When not working or studying, Salena enjoys traveling, hiking, and discovering new coffee or ice cream shops.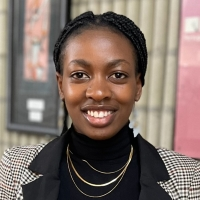 Megan Lease
Graduate Programs Consultant
Megan is currently pursuing her PhD in English in the Morrissey College of Arts and Sciences. At the CTE, she works closely with the Assistant Director of Graduate Programs to develop programming for graduate instructors at BC.
Megan holds an MA in English from Boston College, and a BA in Interdisciplinary Studies (English and Theology) from Southeastern University in Florida. When not studying or working, she enjoys exploring New England, going to the theatre, and watching BBC novel adaptations.


Sam Moore
he/him
Learning Technology Assistant
Sam Moore is a second year Master's student in Educational Leadership and Policy at the Lynch School of Education and Human Development. He holds a Bachelor's degree in History with Secondary Education from Towson University (2019) and a Master's of Education in Curriculum and Instruction from Boston College (2022). 
From 2019 to 2021, Sam was a middle school social studies teacher, a position he intends to return to, with the opportunity to assume more leadership responsibilities once he graduates. With his new role as a Learning Technology Assistant in the Center for Teaching Excellence, Sam hopes to uphold the belief that everyone is a lifelong learner and further promote growth mindsets among the faculty, staff, and students at Boston College.
In his spare time, Sam enjoys biking, flying, and spending time with his friends and loved ones.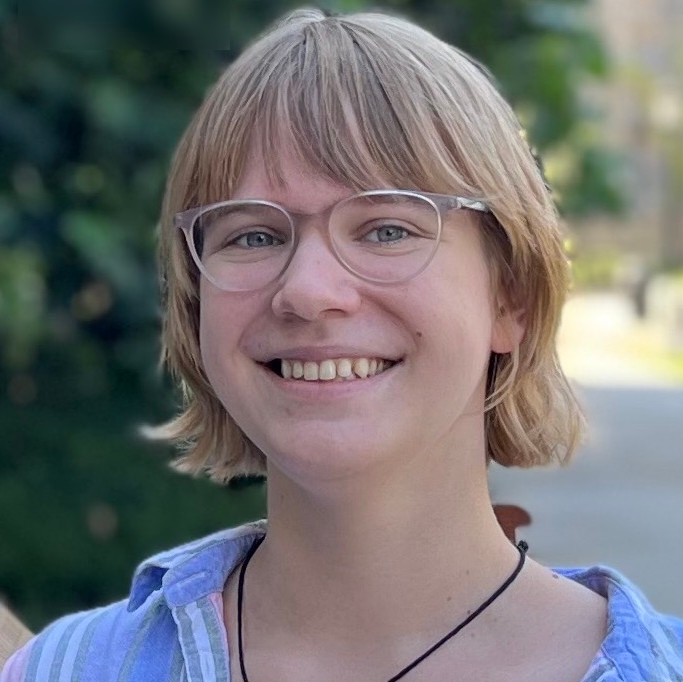 Paulinus Emeka Nweke

 
Operations Coordinator

A Nigerian by birth and Catholic Clergy by vocation, Paulinus holds bachelor's degrees in philosophy and Theology obtained from the University of Ibadan, Nigeria, and Pontifical Urban University, Rome respectively. He has also undertaken graduate programs in Education and Theology. Currently, he is pursuing a License in Sacred Theology at Boston College School of Theology and Ministry. Prior to his studies in Boston College, Paulinus worked as a Pastor, an administrator, an educator, and a hospital chaplain. At CTE, Paulinus assists in the coordination of the office operations –specifically, the management of the office emails, phone, and other roles that facilitate the smooth running of the office. Working at CTE has been exciting as it offers him the needed space to hone his skills and nurture his passions. Paulinus loves to teach, read, listen to news, and play volleyball.
Laura Seaberg
she/her
Graduate Programs Coordinator
Laura is a PhD candidate in the Boston College Mathematics Department, where she has served as both a Teaching Assistant and a Teaching Fellow. Her research focuses on dynamical systems and fractal tilings that result from them (in other words, she likes to use math to make cool pictures). She attended the Baltimore School for the Arts for acting before pivoting to study linguistics and math at Haverford College.
Laura feels passionate about promoting belonging in STEM fields and all classrooms, as well as expanding the notion of "mathematician" to encompass scholarship, mentoring, teaching, collegiality, and more. She is excited to use her role as Graduate Programs Coordinator to serve fellow graduate students looking to experiment with pedagogy within a supportive community.
If you happen upon Laura outside of work hours, she's probably playing board games or video games, cooking with ingredients from the farmers market, or appreciating theater.
Emma Van De Wiele 
she/her

Operations Coordinator
Emma Van De Wiele is a second year Master's student in History in the Morrissey College of Arts and Sciences here at Boston College. She studies United States history, focusing on the American South, and specializing in race and inequality. Her research interests include women in slavery and the southern household.
Prior to moving to Boston, Emma earned a BA in History and a minor in Chinese from the University of Oklahoma. Boomer Sooner! She originally hails from Tulsa, Oklahoma.
At the CTE, Emma hopes to add to the welcoming environment of the office and encourage all that come through the doors. As an aspiring professor and current student, she aims to act as a support to both faculty and graduate student instructors seeking assistance