Global Citizenships Project
The Global Citizenships Project is an interdisciplinary effort to join theory and practice, action and reflection, by connecting students, faculty, and practitioners in conversations about the nature, scope, and limits of what is frequently called "global citizenship." Funded by BC's Institute for Liberal Arts and led by International Studies Program director Erik Owens, it has offered a series of "action workshops" for students and practitioners, a lecture series, a faculty seminar, and a conference; a film series is planned for the future as well.
Global Citizenship Workshops bring 15-20 BC undergraduates together for intimate conversations with extraordinary "global citizens" from different professional sectors to discuss the sense of purpose that drives their work and life.
---
Mary Popeo '14
Co-founder and business director, Peace Culture Village
Hiroshima, Japan

February 12, 2021, 9-11am EST (11pm-1am Japan time)

Mary is co-founder and business director of PCV, a peace education nonprofit incorporated in Hiroshima, Japan. As an International Studies major at Boston College, she visited Hiroshima and Nagasaki on research grants to study nuclear weapons and nuclear energy. Those experiences changed her life. After graduating from BC in 2014, she became a youth organizer and anti-nuclear weapons activist in both Boston and Japan, where she worked with groups such as the American Friends Service Committee, Global Zero, Japan New Women's Association, and Japan Council Against A & H Bombs. Mary has also worked at Harvard University, the Center for Strategic and International Studies, Boston University, and Showa Boston Institute for Language and Culture. She moved to Hiroshima in 2016 to co-found PCV and spent three years managing PCV's ecovillage in the countryside. She now lives in Hiroshima City, where she and the PCV team design Hiroshima-based learning experiences for thousands of people every year.
Click here or on the image at left to watch a video of Mary's conversation with Prof. Erik Owens and a group of BC undergraduates. 
Matt Oliva, MD
Ophthalmologist, Medical Eye Center, Medford, Oregon
Board Member, Himilayan Cataract Project 
May 6, 2020 
Matt Oliva is a board certified ophthalmologist and fellowship-trained corneal surgeon, specializing in surgical and medical treatments of the anterior eye including cataract and refractive surgery, LASIK, refractive lens exchange, corneal transplantation, and infection-related eye diseases. He is heavily involved in international service work and serves on the board of directors for the Himalayan Cataract Project (HCP), a non-profit organization that seels to eliminate needless blindness in the developing world. He directs the foundation's work in Ethiopia and Eritrea and travels multiple times per year to perform and teach eye surgery. His work has been featured on NPR and VICE TV. Dr. Oliva also serves as the Medical Director of the country's largest eye bank, SightLife, based in Seattle, and is an Affiliate Assistant Professor at Casey Eye Institute at Oregon Health Sciences University.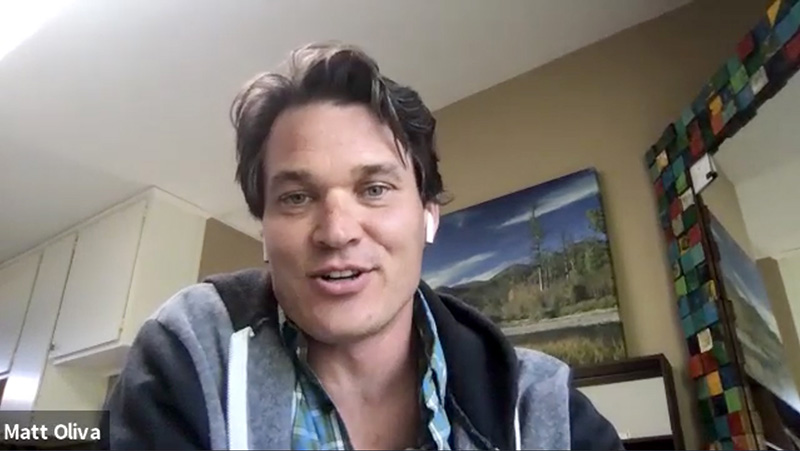 Matthew Smith
Co-Founder and CEO, Fortify Rights
February 25, 2020
Matthew Smith is a co-founder and Chief Executive Officer of Fortify Rights, a Thailand-based organization that investigates human rights violations, engages "people with power" to seek solutions, and strengthens human rights defenders and affected communities to support local-led, collective responses to human rights violations. Matthew previously worked with Human Rights Watch, EarthRights International, Kerry Kennedy of Robert F. Kennedy Human Rights, and as a community organizer and emergencies social worker in the United States. In 2019, he received a Fellowship at the Carr Center for Human Rights Policy at the Kennedy School of Government at Harvard University and he was a 2014 Echoing Green Global Fellow. Matthew's work has exposed genocide, war crimes, crimes against humanity, multi-billion-dollar corruption, and other human rights violations. He has written for the New York Times, the Washington Post, the Wall Street Journal, TIME, the Guardian, and other outlets. He has an M.A. in Human Rights and Religion from Columbia University and a B.A. in Political Science from Le Moyne College in the U.S.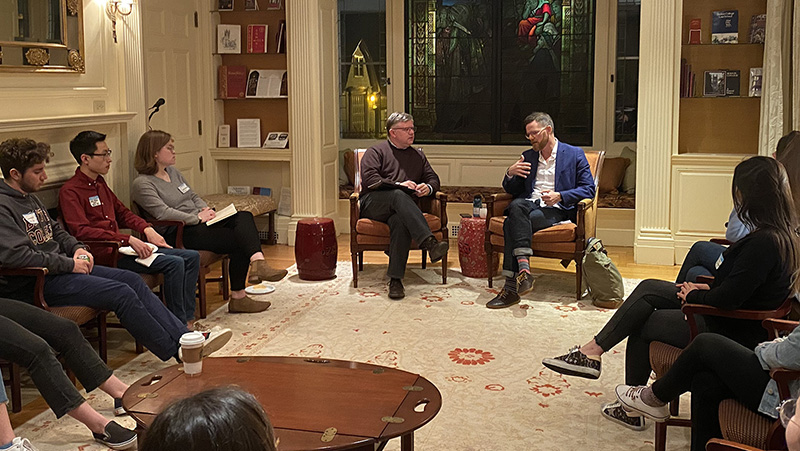 Ophelia Dahl
Co-Founder and Chair of the Board of Directors, Partners in Health
April 9, 2019
Ophelia Dahl has been advocating for the health and rights of poor people for nearly 30 years. In 1983, she volunteered at the small Eye Care Haiti clinic in Haiti's impoverished Central Plateau. There she met Paul Farmer, and they have been working ever since to deliver high-quality health care to the destitute sick. Dahl has served as chair of the board since 2000 and served as executive director from 2001 to 2015. She is a graduate of Wellesley College and the recipient of the Union Medal by Union Theological Seminary. Dahl is chairman of Dahl & Dahl LLP, which manages the literary estate of her late father, the writer Roald Dahl. She also serves as vice president on the board of Roald Dahl's Museum and Story Centre.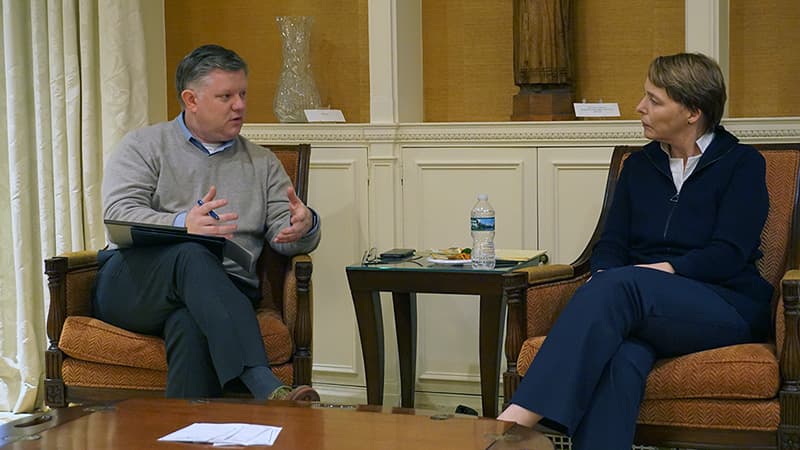 Jason Motlagh
Journalist, filmmaker, human rights activist
March 12, 2019
Jason Motlagh is a multimedia journalist and filmmaker who writes, takes pictures and produces videos that seek out hard, under-reported subjects and make them resonate as much as possible. Formerly TIME Magazine'sAfghanistan correspondent, he has reported from more than sixty countries and a dozen conflicts spanning West Africa to Southeast Asia for National Geographic, Outside, Rolling Stone, The Washington Post, The Guardian and The Economist. He has also produced and hosted films for Al Jazeera English, National Geographic, CGTN Americaand SBS Dateline. Learn more about him and his work at jasonmotlagh.com.
In March 2019 he joined a group of 16 undergraduates for an "action workshop" combined personal reflections on the values that drive his work, the risks he takes, and the costs he has borne, with focused career advice and small-group student mentoring.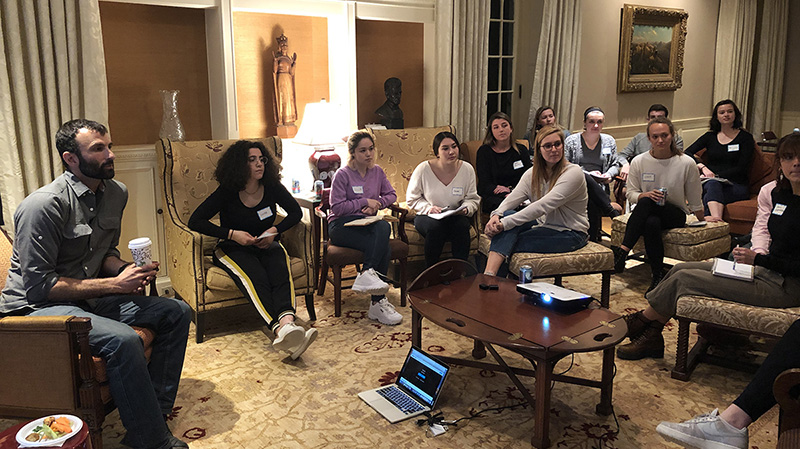 ---
Humane: How the US Abandoned Peace and Reinvented War
Samuel Moyn, Yale University
Wednesday, November 10, 2021 at 7:00pm
via Zoom
Samuel Moyn is Henry R. Luce Professor of Jurisprudence at Yale Law School and Professor of History at Yale University. He received a doctorate in modern European history from the University of California-Berkeley in 2000 and a law degree from Harvard University in 2001. His areas of interest in legal scholarship include international law, human rights, the law of war, and legal thought, in both historical and current perspective. In intellectual history, he has worked on a diverse range of subjects, especially twentieth-century European moral and political theory. He has written several books, including The Last Utopia: Human Rights in History (2010), and edited or co-edited a number of others. His most recent books are Christian Human Rights (2015) and Not Enough: Human Rights in an Unequal World (2018).
Global Citizenship and the Good Samaritan
Eric Gregory, Princeton University
Tuesday, April 27, 2021 at 6:30pm
via Zoom
Eric Gregory is Professor of Religion at Princeton University, where he is chair of the Council of the Humanities, director of the Program in Humanistic Studies, and sits with the executive committee of the University Center for Human Values. He is the author of Politics and the Order of Love: An Augustinian Ethic of Democratic Citizenship (Chicago, 2008), and is completing a manuscript tentatively titled The In-Gathering of Strangers: Global Justice and Political Theology, which examines secular and religious perspectives on global justice. He teaches in the areas of religious and philosophical ethics, theology, political theory, law and religion, and the role of religion in public life. A graduate of Harvard College, he earned an M.Phil. and Diploma in Theology from the University of Oxford as a Rhodes Scholar, and his doctorate in Religious Studies from Yale University.
Cosmopolitanism and Global Citizenship: Ethics in a World of Strangers
Kwame Anthony Appiah, New York University
Thursday, December 5, 2019 at 7:00pm
McGuinn Hall 121
Kwame Anthony Appiah is a British-born Ghanaian-American philosopher, cultural theorist, and novelist whose interests include political and moral theory, the philosophy of language and mind, and African intellectual history. His most recent publication, The Lies That Bind, is based on his 2016 BBC Reith Lectures on "Mistaken Identities." He has taught at Yale, Cornell, Duke, and Harvard, and lectured at a number of universities in the United States, France, Germany, Ghana, and South Africa. He is currently a Professor of Philosophy and Law at New York University, and teaches both in New York and Abu Dhabi. 
[Presented by the Lowell Humanities Series and cosponsored by the Global Citizenships Project, the International Studies Program, and the Clough Center for the Study of Constitutional Democracy.]
The Endurance of Political Violence against the Rohingya of Myanmar
Cresa Pugh, Harvard University
November 13, 2019 at 7:00pm
Fulton Hall 511
Cresa Pugh is a doctoral student in Sociology & Social Policy. Her current research interests include ethnic and religious conflict in Southeast Asia, particularly Myanmar, and the role of collective memory and identity in shaping peacebuilding efforts in post-conflict societies. In her work she employs qualitative research methods—including interviews, participant observation, and focus group discussion—and most recently conducted fieldwork in Rakhine State, Myanmar, to study inequality within ethnic and religious minority communities.  Cresa is also interested in the international criminal justice and prison landscape, with a particular focus on how neoliberal policies and globalizing forces have produced a transnational system of mass incarceration. Generally the themes and areas in which her work is situated include: international peace and conflict, political sociology, transnational studies, punishment and justice, migration and development, and global human rights.  Her dissertation examines the legacies of colonialism and processes of decolonization through the lens of cultural materiality shared between Britain and Nigeria since the 1960s.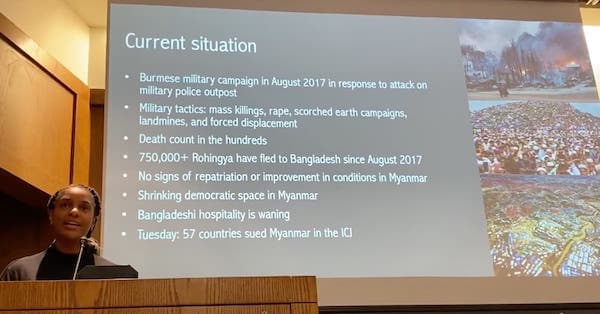 ---
Global Citizenships Past, Present, and Future
As Boston College ramps up its attention to "the global" in all aspects of its work, including the promotion of "global engagement" and "global citizenship," it is fitting to invest in conversations that explore these concepts' origins, constructions, and controversies. For many in our community, global citizenship resonates strongly as an ethical ideal to which we ought to strive in an interconnected world, but for others it signals an abdication of our responsibilities to our close neighbors or fellow-citizens of the United States; and in either case it carries with it complex practical disputes over what constitutes engaged global citizenship in action. There are of course many other angles of entry into the discourse and scholarship about global citizenship that are rooted in sociology, economics, education, political science, theology, history, literature, film and other disciplines.
---
Refugees and Migration:
Responding to a Global Humanitarian Crisis 
On October 19, 2018, the Global Citizenships Project co-sponsored a large conference at Boston College to address the ongoing humanitarian crisis presented by the historic surge of refugees and other migrants worldwide. Co-organized by Prof. Kathleen Bailey (Political Science, Islamic Civilization & Societies) and Prof. Erik Owens (International Studies, Theology), the conference featured three panels and two keynote lectures:   
Panel 1: What's Happening? 
An overview of global refugee and migration dynamics, featuring Dany Bahar (Brookings Institution), Cresa Pugh (Harvard University), and Mahir Zeynalov (The Globe Post); moderated by Ali Banuazizi (Boston College).
Panel 2: What Can Be Done? 
A review of the work of the UN, NGOs, and national governments, featuring Sr. Maryanne Loughry, RSM (Jesuit Refugee Service, Australia), Matthew Reynolds (UN High Commission for Refugees), and David Phillips (Columbia University); moderated by Erik Owens (Boston College).
Lunch Keynote address by Gideon Maltz (Tent Partnership for Refugees)
Panel 3: What Can I Do? 
A conversation about local efforts to assist refugees and migrants, featuring Layla Mohamed (Catholic Charities Maine) and An Le (City of Boston, Mayor's Office for Immigrant Advancement); moderated by Kristin Heyer (Boston College).
Closing Keynote: Sasha Chanoff (RefugePoint)