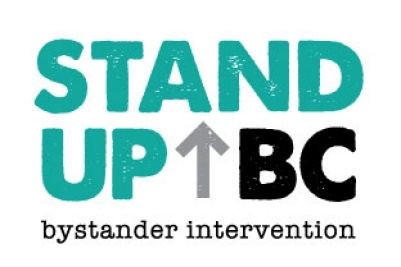 What Is Bystander Intervention?
Bystander Intervention is a sexual assault prevention program that focuses on the importance of prosocial bystander behaviors. The program seeks to empower Boston College students to stand up and speak out to prevent instances of rape and sexual assault from occurring.
Program Objectives
As a result of participating in Bystander Intervention education, students will be able to:
Define sexual violence and identify examples of it.
Articulate ways that they can actively prevent situations that might lead to sexual violence.
Develop safe, effective, and personal plans to combat situations that could lead to sexual violence.
Execute such plans if a situation arises that merits action.
Recognize the difference between appropriate and inappropriate behaviors, jokes, and images.
Identify professional bystanders (i.e., police, counselors, healthcare professionals).
---

Learn More About Bystander Behavior and Sexual Assault Prevention