The Career Center is here to help you design a path that enables you to pursue meaningful work and a purposeful life. Whether you are reflecting on your gifts and talents, exploring possible majors or career paths, or you are ready to meet potential employers, the Career Center is ready to support you!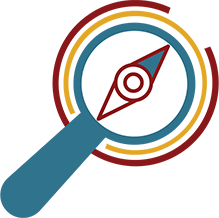 Not Sure Where to Start?
Use our guide to design your next step.

Find Your Cluster
The Career Center has seven career clusters to support the diverse interests of Boston College students. Each cluster will provide you with a community of like-minded peers as well as specialized coaching, services, and resources to support you on your journey.
Discover Opportunities on Handshake
Activate Your Account
Handshake is BC's official career platform where you will apply for jobs/internships, find events, and more. The key to success on Handshake is completing your profile—80% of students who complete their profile get messaged by an employer.
Find Mentors on Eagle Exchange
Explore Alumni
Eagle Exchange is an interactive virtual platform that fosters connections between students and Boston College alumni. You can use Eagle Exchange to build your professional network, ask career-related questions, find alumni mentors, and more.
Diversity & Inclusion
"

Regardless of your background or identity, it is our hope that you feel equipped to explore, prepare for, and act on your career goals and contribute your rich ideas, skills, and values to the world. As a staff, we strive to collaborate with you in making those goals a reality.

"
Class of 2022: By the Numbers
96%
of graduates from the Class of 2022 were employed, enrolled in graduate school, or involved in a fellowship or volunteer experience
82%
of students completed an internship during their four years
67%
of students used a BC Career Center resource to secure their employment
"

I would encourage BC students to reach out to the Career Center as early as freshman year for advice on majors and interests. The center is one of the most valuable resources on campus.

"
From the Career Center Blog
How I Got my Internship from a BC Tailgate: Matthew Pollack, MCAS 2025 – Ophthalmic Technician

How did you get involved with the Career Center? I first visited the Career Center for career counseling. I met
December 06, 2023
Student Internship Stories: Jesse Feller-Kopman, MCAS 2025 – U.S. House of Representatives, Legislative Intern

How did you find your internship? Congressman's Website. How, if at all, did the Career Center help with your internship
December 05, 2023
Student Internship Stories: Micah Kim, MCAS 2024 – Software Engineer Intern, Microsoft

How did you find your internship? Microsoft's Career page. How, if at all, did the Career Center help with your
November 20, 2023