Life Insurance
Life insurance is a fairly simple way to support BC now or in the future.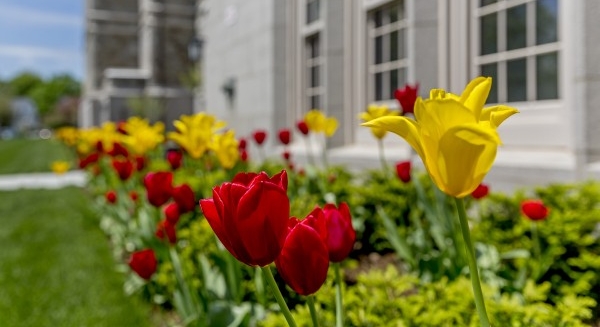 How It Works
Now: Name BC as the owner and beneficiary of a fully paid up life insurance policy. Once the transfer of ownership to BC is complete, BC surrenders the policy for its cash value and you get a charitable income tax deduction equal to the policy's cash surrender value or cost basis — whichever is less. You'll be able to see the impact of your gift during your lifetime.
Later: Name BC as a full, partial, or contingent beneficiary of a life insurance policy. This option offers flexibility: you can change the percentage should your circumstances change. The process is simple and can be handled through your plan's administrator.
Next Steps
Contact the administrator of your policy and request a beneficiary designation form. If you have a specific restriction you would like to place on your gift, please contact the Office of Gift Planning so we can help you settle upon the best wording.
Already named BC as the beneficiary of your life insurance policy? Complete our online estate commitment form to let us know and you will be recognized by the Shaw Society.
If you are planning on transferring ownership, contact the Office of Gift Planning to discuss next steps and see if your policy is eligible for a gift to BC.
BC's legal name, address and tax ID:
The Trustees of Boston College
140 Commonwealth Avenue
Chestnut Hill, MA 02467
Tax ID 04-2103545
AT A GLANCE
WHO
Anyone with a life insurance policy
---
WHY
Reduce estate taxes
Receive a charitable deduction
Support BC at a level you didn't think was possible without depleting current income or assets
Leverage an underutilized or unneeded asset to support BC
Become a member of the Shaw Society
We're here to partner with you if you have any questions. Feel free to reach out to us directly or fill out the form.