Catalog Archive
If you download the 2019–2020 or later University Catalog PDFs, you can utilize a tool called "Bookmarks" in the left slide-out (it is shaped like a banner, just above the attachment icon) in order to find specific sections of the Catalog:

Click on the Bookmarks icon to expand a section. For instance, you can look at the section entitled "Leadership, Faculty, and University Information":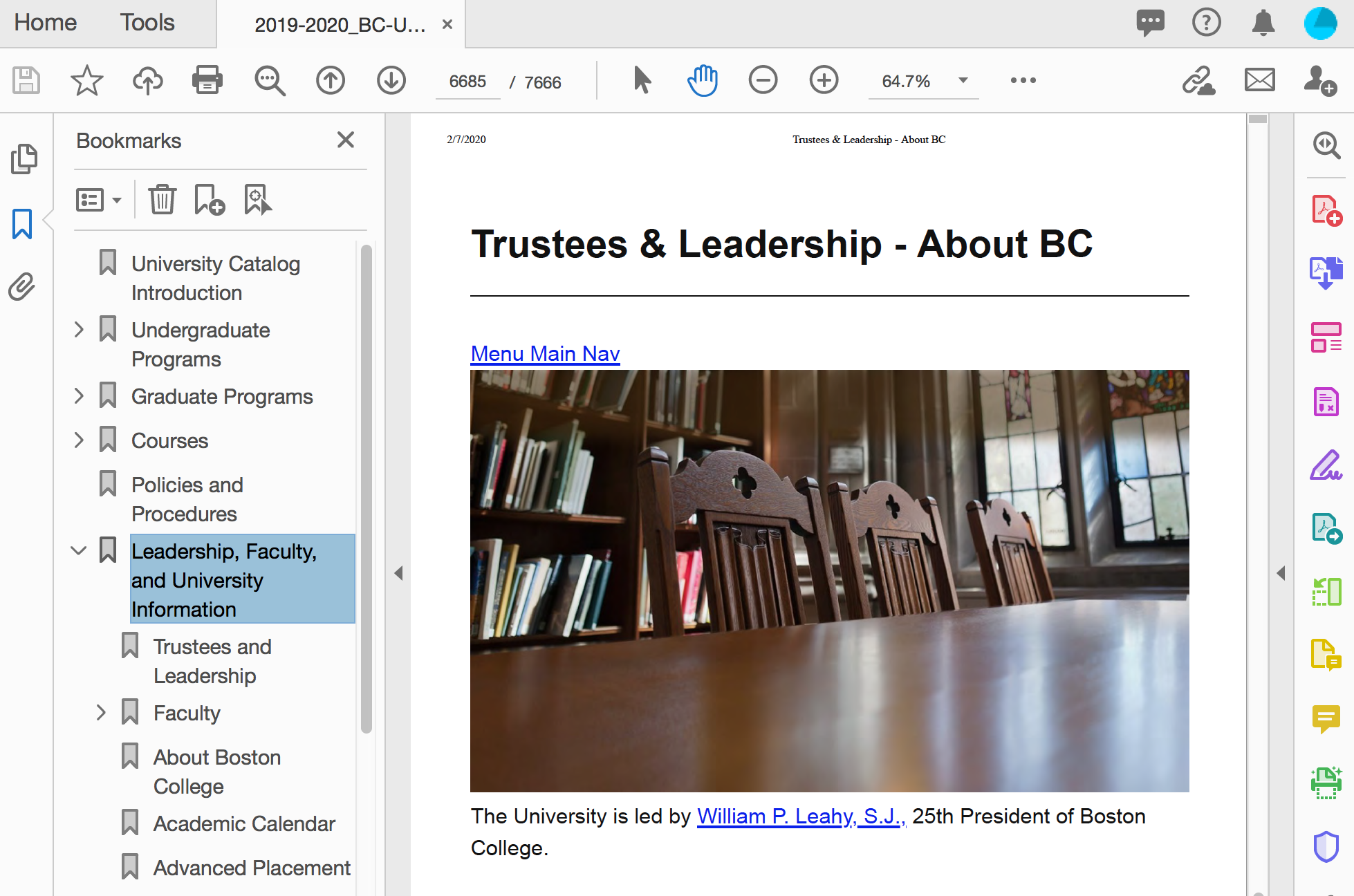 Click the link for the page you'd like to visit. For instance, you can look at the Academic Calendar for that year: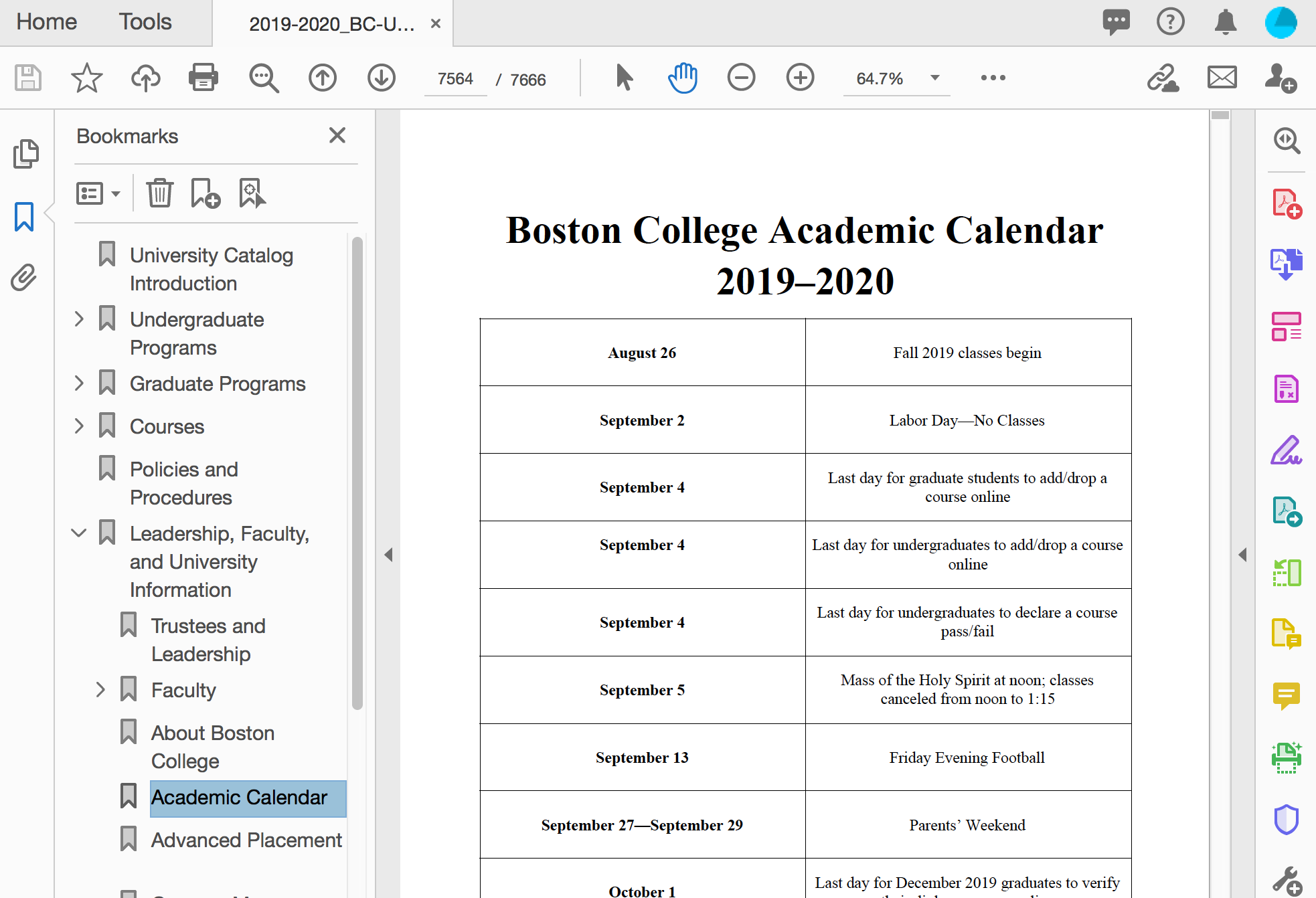 Official University Catalog Archive
The Official University Catalog Archive is an online source for all of the University Catalogs dating back to 1869. Use of the archive is free, and all catalogs are downloadable as several different file types, including .mobi (Kindle) and .epub. For information about conducting advanced searches, you may contact burnsref@bc.edu.
Searching the Online Archive
To locate a specific catalog find the Boston College Bulletin (1869-present) section of the Primary Source landing page. At the bottom of the section, please select the date range available online from the items listed: 1868-1911,1912-1914, 1914-1928, or 1929-2019. A new tab will appear after you make your selection, taking you to the HathiTrust Digital Library. After reaching the page, scroll down to see the list of catalogs, and select the year you are looking for. Select "Full view" to read or search through that year's catalog.
To search a specific catalog, enter the desired keyword(s) in the search field in the Search in This Text feature. For a more narrowed search use exact string searches (keywords in quotes) in the search field. Click the magnifying glass or press enter (PC) or return (MAC). Search results will populate as yellow highlights below the search bar, indicating their location within the text (resembles virtual timeline). Please note that results may take a minute or two to load, depending on the length of the document and the number of instances the keyword(s) appear(s) in the text. Within each highlighted section, there is a brief preview of the text containing the keyword(s). Click on the specific page number to open the full page.

Archive.org
Older editions of the Boston College University Catalog are also available in reverse chronological order at Archive.org.