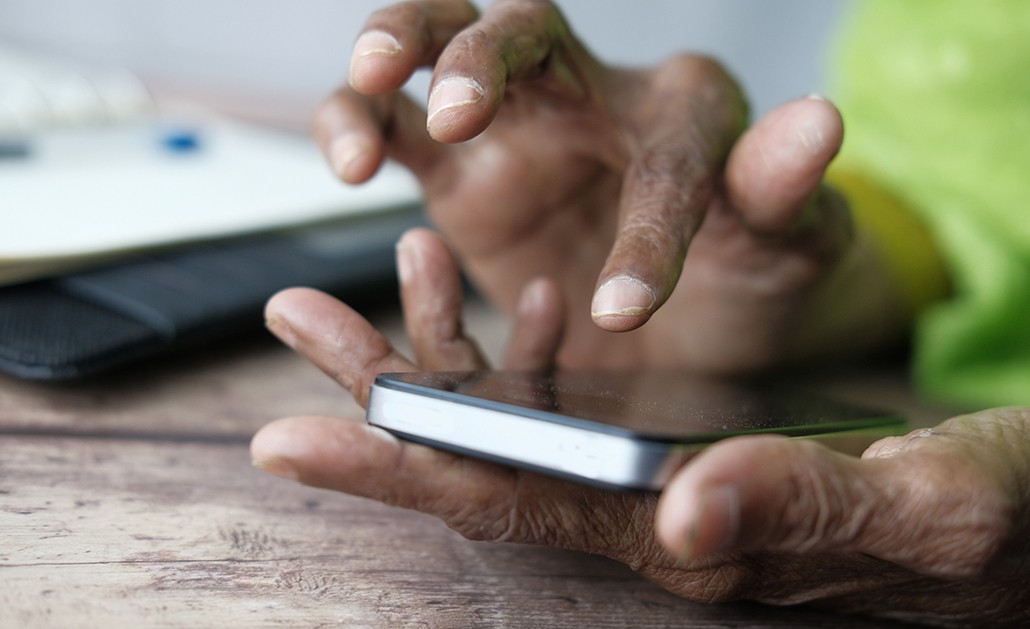 As hundreds of millions of Americans stay home to slow the spread of the coronavirus, nursing homes, nonprofit organizations, and historic sites have been developing technological solutions on the fly to help older adults combat social isolation caused by the disease.
The American Health Care Association created a social media campaign called #CareNotCOVID to inspire families to send video messages to loved ones who live in long-term-care facilities. Nursing homes rolled out an app called HiLois to help families share photos with their parents and grandparents in real-time. And museums, national parks, and historical sites designed virtual tours of their signature attractions to keep people connected to art, nature, and history.    
"All kinds of technological innovation that we've been calling for for years to help homebound older adults is suddenly happening quickly," says Christina Matz, a gerontologist at Boston College who studies how working, volunteering, and caregiving help to promote the health and well-being of people over the age of 60. "I think that these technological possibilities are great for opening up opportunities for social connections despite social distancing."
Older adults, especially those who have underlying medical conditions such as lung disease or diabetes, appear to be the most vulnerable to COVID-19, which has killed more than 40,000 people around the world. A study of more than 44,000 confirmed cases in Italy and China found that nearly 15 percent of patients over 80 died compared to less than 1 percent of patients under 50.  
Because older adults seem to be more at risk, the Centers for Disease Control and Prevention advised people over the age of 65 to stay home and avoid close contact with people who are sick. And the Centers for Medicare and Medicaid Services banned family members from visiting relatives who live in nursing homes. Many older adults who live on their own have stopped participating in activities that keep them connected to the outside world, including going for walks, meeting with their book groups, and having dinner with their friends.
"People are experiencing extreme levels of loneliness," says Matz, an associate professor who co-directs the Center on Aging and Work in the School of Social Work. "Loneliness was an epidemic before the coronavirus and now it's affecting more adults who will be more socially isolated than ever."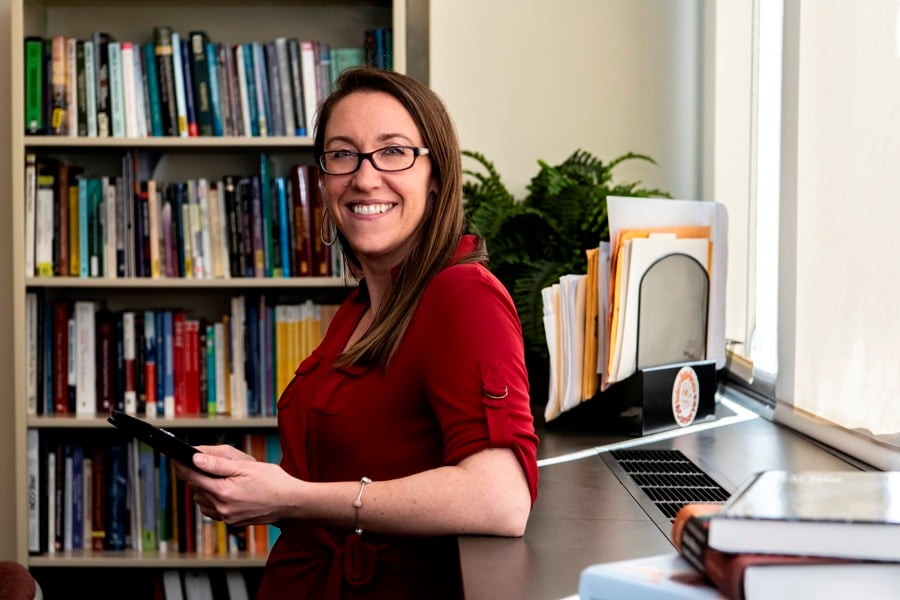 A study conducted by Stanford University and the AARP Public Policy Institute found that adults over 65 who lack meaningful relationships with others tend to have higher mortality rates than their well-connected counterparts. Mother Teresa once said that the worst disease she witnessed had been loneliness—"being unwanted, unloved, and uncared for." 
Matz says that charities, nonprofits, and healthcare organizations in the United States have been working hard to ensure that older adults stay connected during the coronavirus pandemic. The National Certification Council for Activity Professionals, a nonprofit dedicated to improving quality of life for older adults, created videos to show staff at nursing homes how to live-stream activities into the rooms of their residents. Local branches of the United Way donated iPads to nursing homes to ensure that parents and grandparents can see their children and grandchildren even if they can't be in the same room together. 
"It may seem like a small thing to recognize that people close to you need your virtual connection, but this may be one of the most important and consequential acts of giving you can offer right now," says Matz, who chairs the older adults and families field of practice in the School of Social Work.
The coronavirus outbreak, she says, has reinforced the common perception that older adults are weak, vulnerable, and expendable. Some millennials have nicknamed the coronavirus the "boomer remover" because the disease kills baby boomers, or people between 55 and 75, at a higher rate than younger people. Dan Patrick, the lieutenant governor of Texas, who turns 70 years old on Saturday, told FOX News that he would be willing to risk his life to lift social distancing guidelines to jumpstart the economy.
"I think this is a really interesting time because our society is ageist as it is," says Matz, "and people who are older are even stigmatizing themselves."
The FrameWorks Institute, a nonprofit think tank that identifies the most effective ways to discuss complicated social issues, created strategies to help experts carefully articulate the needs of people who currently live in nursing homes, jails, and detention centers. The institute emphasized that people of all ages, races, and ethnicities need to depend upon each other to get through the COVID-19 crisis and advised experts to avoid labels that suggest weakness or separation from society. Replace terms such as "seniors" and "the elderly," the institute suggests, with "older people" or "people aged 60 and up." 
"We need to move toward an intergenerational understanding instead of stigmatizing older adults," says Matz, who sits on the board of the Encore Boston Network, a coalition dedicated to helping people over 50 maximize their potential to do good in the community. "We all have a part to play in protecting the interests of everyone."