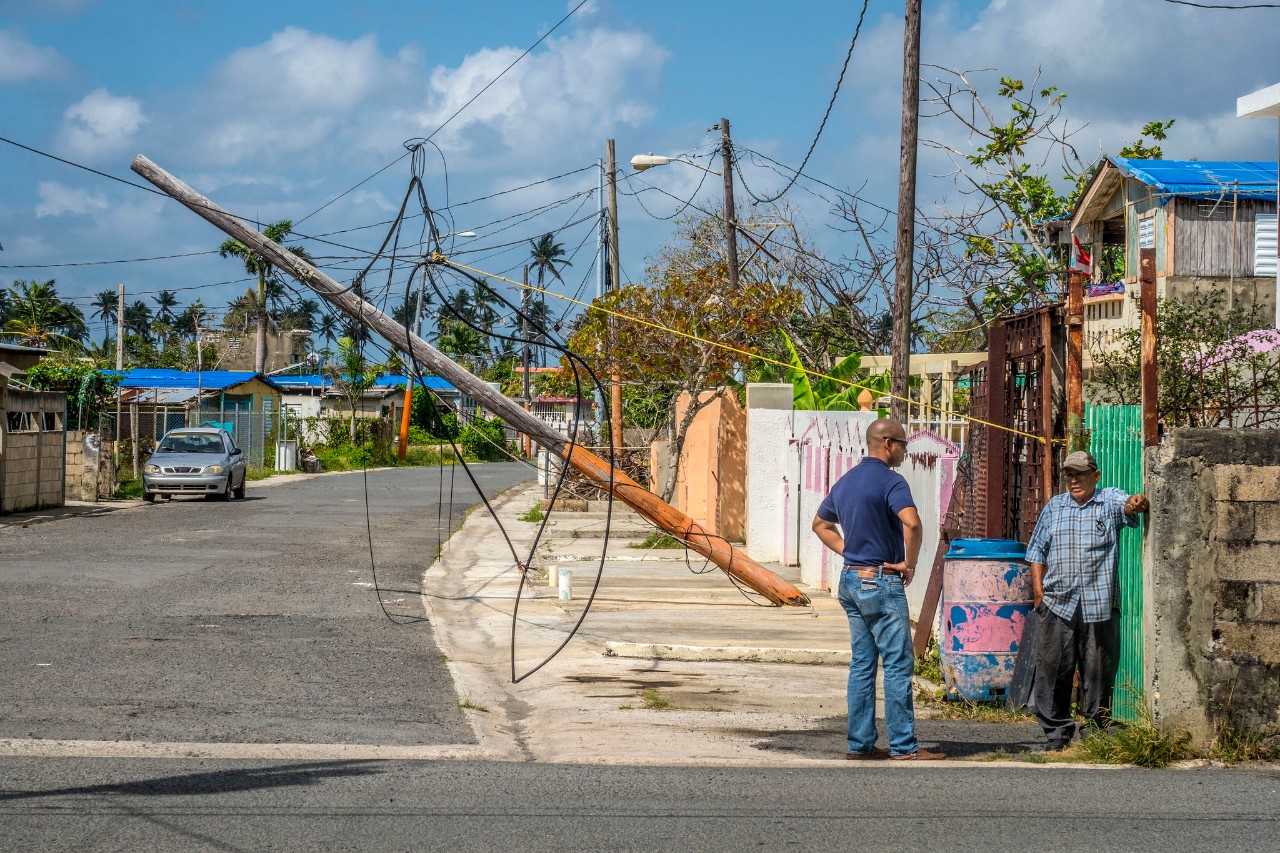 Have you sought behavioral healthcare? If not, what held you back? If so, who influenced your decision to seek help?
These are among the questions that J.C. Hodges, a doctoral candidate in the Boston College School of Social Work, plans to ask 40 adults who left Puerto Rico after Hurricane Maria hit the island in 2017.
The answers, he says, will shed light on how social relationships have influenced the desire among Puerto Rican migrants to seek treatment for mental health issues and substance use disorders. 
"I'll be looking at what motivates people to seek out treatment, because we know from the baseline research that there is a very high clinical need within this group," says Hodges. "And so how do people decide they have a problem, how do they act on it, and how does that intersect with issues of access?"

His research, which will form the basis for his doctoral dissertation, is being supported by a three-year, $97,381 fellowship from the National Institute of Minority Health and Health Disparities. As one of just 14 PhD candidates in the country to receive the 2022 Ruth L. Kirschstein Predoctoral Individual National Research Service Award, he will have unfettered access to supervised training while he works on the project.
Hodges says his preliminary findings show that many of the 200,000 people who fled to the mainland in the wake of Hurricane Maria have experienced high levels of depression, discrimination, and cultural stress. But whether they are seeking treatment for these behavioral health problems is a murkier issue that he is hoping to clear up with his new study.
His investigation, which will include a survey of 350 adults who left Puerto Rico after the third costliest hurricane in U.S. history, is part of a growing body of research into the health and well-being of migrants who have been forced to leave their homes as a result of a humanitarian crisis. The World Health Organization reports that many of the 84 million people around the world who have been forcibly displaced face severe language barriers, exclusion from political life, and restricted use of health services in their host country. 
"Crisis migration appears to be on the rise," says Hodges. "More people are on the move right now than ever before, and the ramifications of COVID-19 have been particularly severe for Latin America."
"

I'm passionate about providing high quality behavioral health services for Latinx individuals, and particularly Latin American immigrants. And so I think understanding why people are seeking treatment, how they're accessing services, and how they're navigating those systems of care is a much broader research program that I want to keep going.

"
His interest in the Latinx community dates back to the early 2000s, when he learned to speak Spanish at age 11. Years later, as a Latin American Studies major at Georgetown University, he taught English to students in Paraguay. While he was working toward his MSW at Virginia Commonwealth University, he conducted a mental health needs assessment in the Peruvian Highlands. And then, while he was applying to doctoral programs in social work, he was providing mental health counseling in Spanish to clients at a clinic in Virginia. 
Choosing BCSSW for his doctorate in social work was easy, he says. "There is a very strong cadre of Latinx-focused researchers at B.C., and it's sort of unique in the social work world."
As part of his fellowship, Hodges assembled a team of social workers, psychologists, and biostatisticians who will support his research into Puerto Rican migrants. He says his mentors, including BCSSW faculty Christopher Salas-Wright and Rocío Calvo, will help him analyze data, give him pointers for writing a 200-page dissertation, and teach him how to conduct research in conjunction with the Latinx community. 
Salas-Wright, who studies the social, cultural, and economic challenges facing immigrants, calls Hodges an "exceedingly hard worker" whose particular brand of research combines his clinical experience with innovative questions and cutting-edge methodologies. Calvo, an associate professor and founding director of the Latinx Leadership Initiative at BCSSW, describes Hodges as a "very promising mixed-methods scholar" with a clear goal of reducing health inequities among Latinx people. 
"His dissertation work will provide new insights into how displaced Puerto Ricans and other Latin American migrant populations engage in behavioral health services and how we can improve access to care," says Salas-Wright, who notes that his pupil's research is an outgrowth of his own ongoing study of 500 parents and children who moved to the mainland in the wake of Hurricane Maria. "His dissertation aims reflect social work research at its best—they take serious context and culture, and they are centered on real-world, practice-focused issues."
As Calvo puts it: "His dissertation work will help advance our understanding of effective interventions to increase the access and utilization of healthcare among Puerto Ricans."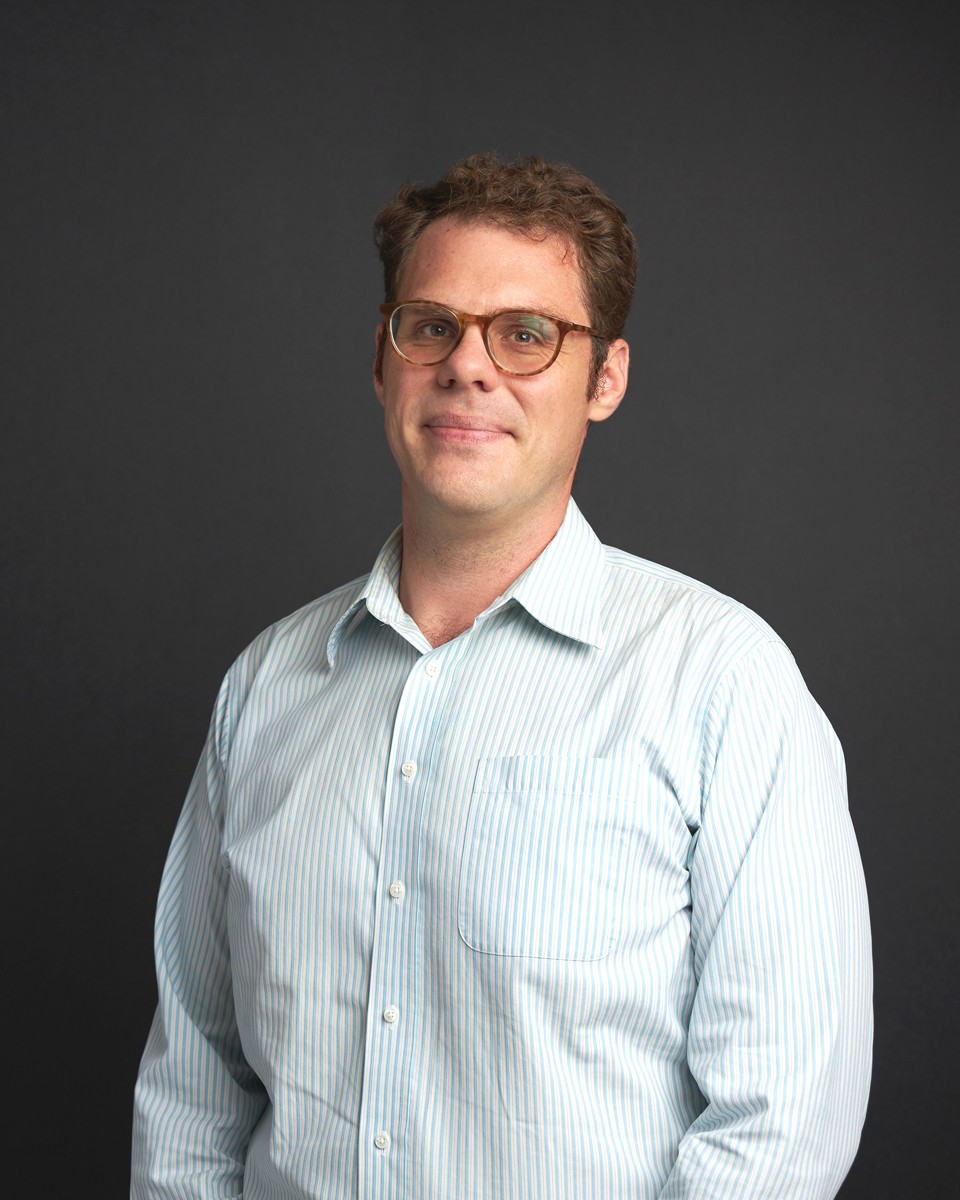 Hodges believes that he would not have received the fellowship had he not taken BCSSW's grant writing course for doctoral students. He says his professor, Kirsten Davison, associate dean for research, helped him through the entire application process, from conceptualizing his proposal to fine-tuning a seemingly endless number of drafts. 
"Kirsten is very savvy about how to think about the different perspectives of the people who are going to be looking at your grant application and how you can connect your research interests with what funders want to see," says Hodges. "I was clueless about how to apply for a grant before this. She really showed me the road."
He hopes that research training from Salas-Wright, Calvo, and other mentors will set him up for career success. His goal, he says, is to land a tenure-track faculty position at a top-tier research university after he graduates from BC in 2024.  
"I'm passionate about providing high quality behavioral health services for Latinx individuals, and particularly Latin American immigrants," says Hodges. "And so I think understanding why people are seeking treatment, how they're accessing services, and how they're navigating those systems of care is a much broader research program that I want to keep going."