Undergraduate
The English major and minor at Boston College build fundamental skills in close reading, literary analysis, and critical thinking through a wide range of courses. English students study major developments in British, American, anglophone, and multicultural literatures, exploring essential human issues through multiple periods, cultures, and approaches.
The Literature Core and First-Year Writing Seminar provide a robust foundation for future study in the liberal arts.
Enjoy the freedom to shape a program suited to your intellectual interests while sharpening your critical thinking, analysis, argumentation, and articulation.

English majors and minors are mentored by scholars and writers who are leaders in the contemporary study of literature.

Interdisciplinary Opportunities

The English department is deeply engaged with scholarship in other departments. Many English majors minor in other disciplines, while students from other departments often choose to minor in English. In addition, English is home to a number of thriving interdisciplinary concentrations, including American Studies, Asian American Studies, Creative Writing, Irish Studies, Journalism, and the Medical Humanities.
Why Major in English?
"I chose BC's English Program because of the robust course offerings and the relevancy of the professors. The diversity in specialties, along with the contemporary work being produced, was invaluable to me as a creative."
English Language Learning (ELL)
The Program for English Language Learning (ELL) supports undergraduate students from linguistically diverse backgrounds in their mastery of English. During their first year, students can take a linked sequence of two English courses that fulfill core requirements. Students place into the sequence after completing the English language assessment during the summer before their first year.

The fall ENGL 1009 First Year Writing Seminar for ELL (ENGL 1009) provides students with important linguistic support to meet the rhetorical and grammatical challenges they face in writing. 
The spring Literature Core for ELL (ENGL 1079) builds on the skills learned in ENGL 1009 and provides students the opportunity to explore literature in a small group setting (limited to 15) as they continue to refine their English writing skills.
For those students in ENGL 1009 and 1079 sections in need of individualized language support, the ELL Writing Specialist Program pairs students with a trained specialist during the semester. Each student meets weekly with her specialist to discuss ongoing writing assignments. (Students are referred to the program by their instructors.)
Interested in ELL courses?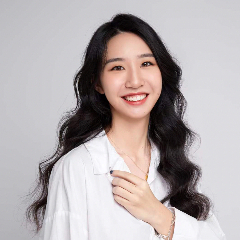 "What I love most about the English program is the kindness I have received from everyone here. At first, I doubted whether I would perform well, since I was unconfident about my English. But whenever I met obstacles, there was always someone there to support me. I fall more and more in love with English Literature as I learn more." 
Yinan Ding '25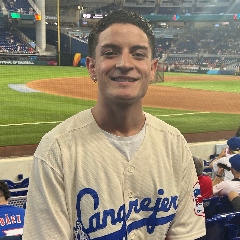 "Growing up in a bilingual household made learning English or Spanish completely a difficult task. I enrolled in the English minor because I saw it as a great opportunity to improve my comprehension, but I stayed once I realized there were courses and resources that allowed me to explore how having a background in more than one language can be beneficial."
Jacob Bojito Ríos '25