The Boston College Carroll School of Management has continued its strong showing in national rankings—with no fewer than six academic departments and programs landing in the top 20 of their disciplines. 
That's according to U.S. News & World Report's annual survey of undergraduate schools of management in the United States. In the new compilation, the Carroll School also held steady at no. 30 overall, out of 516 participating business schools.
Finance is a banner discipline at the Carroll School, and it holds a lofty position in the U.S. News tally—eighth in the country. In a separate study conducted recently—The Academic Ranking of World Universities, also known as the Shanghai Ranking—the school placed seventh for finance globally. 
Taking the largest leap among departments at the Carroll School was Business Analytics, a rapidly expanding discipline. The undergraduate program turned up at no. 11 in the U.S. News rankings—16 notches above its placement last year.
Among other Carroll School departments and programs, accounting maintained its position at no. 11 nationally. Entrepreneurship jumped to no. 12, nine steps above the previous ranking. Marketing checked in at no. 15, two slots higher than last year. And, the general management program placed 16th—seven positions higher. 
Altogether, the six departments and programs in the top 20 mark a breakthrough for the Carroll School; in recent U.S. News surveys, no more than three have reached that level in any given year.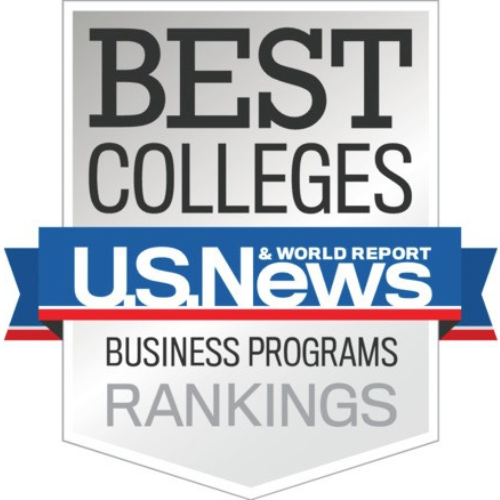 At 30th overall, the Carroll School takes its place ahead of business schools at such institutions as Tulane University (34th), as well as Boston University and the University of Rochester (tied for no. 39), and Northeastern (51st). Specifically among private universities in the U.S. News survey, the Carroll School places 11th overall, close behind its counterparts at universities including Cornell, Georgetown, Emory, Notre Dame, and Washington University in St. Louis. The University of Pennsylvania and Massachusetts Institute of Technology preside at the top of these latest rankings.
"At the Carroll School, our clear goal has been constant improvement in all areas of the student experience, especially curriculum and academics in general," said John and Linda Powers Family Dean Andy Boynton. "In recent years we've paid special attention to building our offerings in Business Analytics, investing greatly in the discipline at both the undergraduate and graduate levels. It's heartening to see that our efforts in this and many other areas are gaining recognition nationally and internationally." 
The methodology used by U.S. News in its survey of business programs is reputational—in other words, "based solely on the judgments of deans and senior faculty members at peer institutions," according to the publication's website. 
By comparison, Poets & Quants conducts prominent business-school surveys that draw on a more comprehensive methodology, including admissions and alumni data among other factors. The Carroll School placed 13th in those rankings for 2020 (many schools including the Carroll School have opted out of these surveys during much of the pandemic). In that survey, P&Q also named the Carroll School no. 1 for undergraduate teaching. 
U.S. News unveiled the 2023 "Best Undergraduate Business Programs Rankings" on Sept. 12, along with its broader survey of national universities. Boston College as a whole placed highly as well, notwithstanding a 2019 shift in U.S. News methodology that skews toward state universities, in the general university rankings.