Updated: October 27, 2022
The newest members of the Carroll School faculty have landed in Chestnut Hill. One of them can read old debt contracts in Latin, another likes catching waves out on the Cape, and yet another has an Instagram account for his cat. But beyond their hobbies, they are already exceptional scholars in their fields—hailing from places like MIT and the University of Chicago, and cited in journals as well as popular outlets including The Economist. Meet the Carroll School's new faculty.
---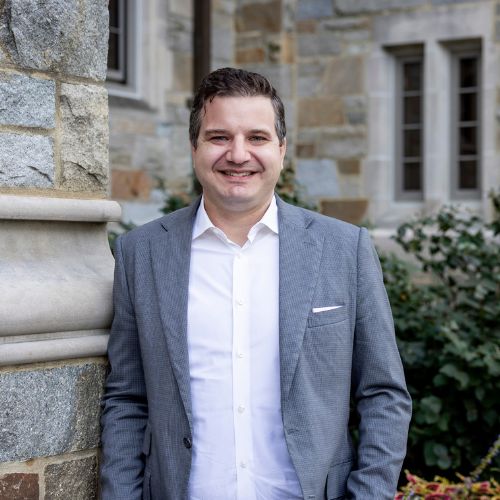 Samuel Hartzmark 
Professor, Finance; Hillenbrand Family Faculty Fellow
Samuel Hartzmark has lived and worked all across the country, but considers Chicago home. He earned his MBA at the University of Chicago Booth School of Business and then returned there to teach for eight years after completing his PhD at the University of Southern California. As he joins the Carroll School, he's looking forward to continuing his research on investor behavior, which has caught the attention of media outlets like The Wall Street Journal, Forbes, and Bloomberg.
"One of my broad agendas is understanding what it is that investors are actually trying to accomplish with their investments in ways not captured by traditional models," he says. The ultimate goal is to build better models of asset pricing in order to more fully understand how financial markets work.
As a professor, he's excited by the interdisciplinary mission of the Carroll School. While it's important to have a strong grounding in the basics of economics and finance, Hartzmark says he sees the value in having a bridge to the liberal arts and "bringing in concepts and tools from other disciplines to augment them." This is especially true when it comes to researching behavioral finance. "[The field] is really about bringing human nature into the equation," he notes, so for example, having some knowledge of psychology can come in handy. "Behavioral finance is focused on the ways that people behave—basically how people make mistakes relative to optimum decisions. We all tend to make these mistakes—learning about them is the only way to make better decisions!"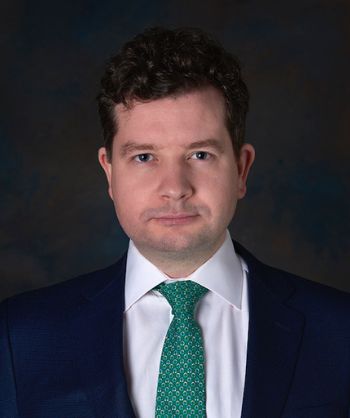 Paul Schmelzing
Assistant Professor, Finance
Instead of always looking at what's to come, Paul Schmelzing thinks we should be paying more attention to the past. In fact, his research focuses on macroeconomics and finance from a long-term historical perspective—he even has a PhD in history, with an emphasis on economics, from Harvard. "Professionally, I am a finance researcher who can operate a Bloomberg terminal, but also know how to read dusty old debt contracts in Latin," Schmelzing says.
He argues that understanding financial history makes us more adept at handling contemporary financial events. Take pandemics, for example. "Pandemics since the Renaissance have tended to lower real interest rates for multiple years after the initial shock," says Schmelzing, whose research has been highlighted by The Economist. "So far, that appears true for COVID-19 as well—even after recent adjustments, real rates have not even recovered to half their pre-2008 levels. That suggests that policymakers should have comfortable space remaining on the fiscal side to manage the after-effects."
He notes the synergy between the Carroll School's brand of management education and the world of finance. "The Jesuit approach is attuned to the broader person instead of narrow specialization," says Schmelzing, who joins the Carroll School after his time spent as a postdoctoral research associate and lecturer at the Yale School of Management—he is also a research fellow at Stanford's Hoover Institution. "Financial markets and management decisions do not operate in a vacuum. People trade stocks, build companies, or generate capital flows—and these people operate in the context of beliefs, values, and a broader society." Being able to understand that intersection lends itself to being a better citizen of the world.
If he could offer any advice? "Often, when I start a new job, a macro crisis breaks out," he jokes. "When I started interning at Goldman Sachs, the Greek debt crisis spiraled out of control, and just after I started at the Bank of England, the Brexit decision plunged markets. Things look a bit calmer this time around, but superstitious readers perhaps want to go and buy some market insurance."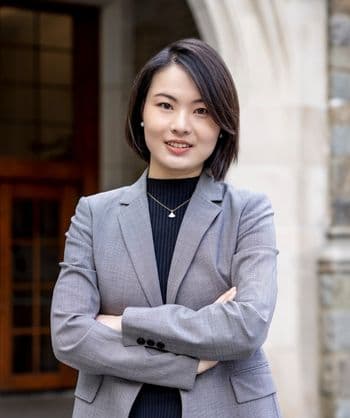 Michelle Yingze Song
Assistant Professor, Marketing
After completing her PhD in quantitative marketing at Stanford, Michelle Yingze Song packed up and moved to Boston along with her two-year-old Shiba Inu, Burrito. Her current research focus is on using theory-driven models, Big Data analytics, and experimentation to better understand consumer behaviors and firm strategies. Recently, she has applied this methodology to studying topics like personalized recommendations within online grocery shopping platforms and competition in the ride-sharing industry.
Song hopes that her students are prepared to think about the big picture. "My goal is to assist students in developing critical thinking skills," she says, meaning that they will be encouraged to dig deeper into the underlying mechanisms or theories of business practices, rather than just discussing cases. "Valuable business innovation stems from understanding what lies beneath."
While at Stanford, Song served as a consultant for various tech companies in the U.S. and China, which sparked her interest in digital marketing trends across the globe. She also hopes that, by teaching and working with a new generation of consumers, her students will always keep her updated on what kind of marketing they're seeing out in the real world. "My research ideas will be shaped by what interests them," she says, "as this will be important for the future."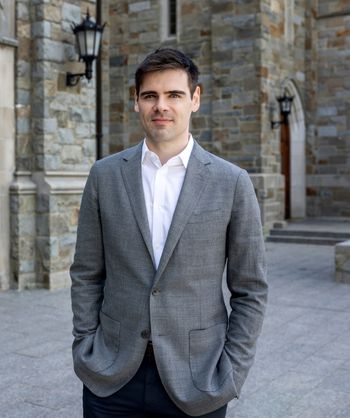 Sebastian Steffen
Assistant Professor, Business Analytics
Before Business Analytics professor Sebastian Steffen moved from his home in Germany to the United States to attend Princeton for his undergraduate degree in economics, he completed a year of civil service by working in a dialysis hospital. "The work that I and the much more skilled nurses did was meaningful," he says. At the same time, he emphasizes that the importance of this work was in stark contrast to how this type of role is often paid or even classified in terms of skill level.
The experience is part of what drove him to research the value of human capital and its connection to productivity and careers. "I'm interested in how businesses and workers value, demand, and invest in specific types of skills, such as Python or other IT skills," he says. "There are huge returns to investing in the right types of skills at the right time." He hopes these insights will help his students to better strategize the knowledge they need to acquire and to better identify which career paths to pursue. His experience working with many different types of large data will help him teach data science in a principled, hands-on way. "Every company works with data today," he says. "I believe being data literate—and data critical—is mandatory."
Steffen has lived in Boston since 2013 and worked for Microsoft Research before completing his PhD in information technologies at MIT. Outside of the classroom, he enjoys running, making bread and pasta, and taking his cat Mischa on walks around the city. Mischa even has her own Instagram account, @miss_mischa_meow.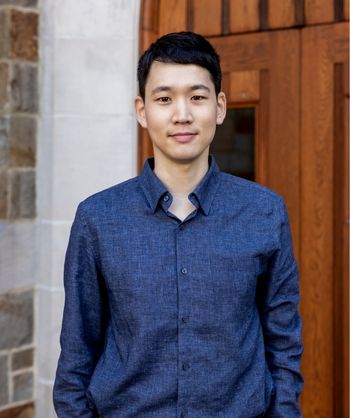 Ki-Soon Choi
Assistant Professor, Accounting
Ki-Soon Choi's first job was two years of mandatory military service in his home country of South Korea, where he served as an interpreter and taught English to his fellow officers. During that time, he also learned valuable lessons in the importance of effective communication—a skill he knows will come in handy as he steps into the role of Carroll School professor.
Communication has also helped Choi excel in his work across the financial industry. He has taken on internships everywhere from investment banks to asset management companies. Since much of the work involved analyzing financial statements to convey the conditions of firms, he quickly realized why accounting is often referred to as the language of business. "Anyone who wants to understand and discuss how businesses operate will greatly benefit from taking accounting classes," Choi says.
While working on his PhD across the river at MIT, he heard great things about the collegiality among researchers at Boston College. Since being warmly welcomed by the accounting department, he's looking forward to further integrating himself into the Boston College community and taking advantage of all that Chestnut Hill has to offer, including taking jogs around the reservoir.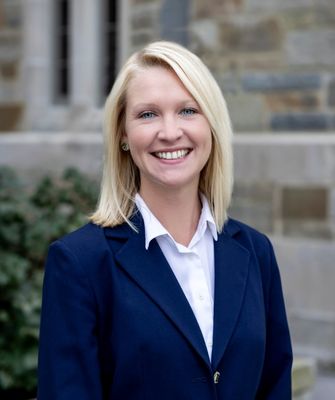 Christine Rojcewicz
Assistant Professor of the Practice, Business Law and Society
Christine Rojcewicz is no stranger to what it's like to be an Eagle. She's been a part of the Boston College community since 2015, when she started her Master's in philosophy. Now she's making the leap to Portico instructor, after successfully defending her PhD dissertation, entitled "Sophistic Threat and Socratic Shield: Education, Inequality, and Influence in Athenian Democracy."
"My research looks at the effect of educational systems on policy in the legal and political realms," she says. Her focus has been on the ancient Greek practice of sophistry, a form of moral and political education from the 5th century B.C. reliant on persuasive rhetoric. Rojcewicz also sees a clear connection between that work and the relationship between ethics and capitalism. "Students in Portico will soon find themselves at the forefront of navigating the interdependence of policy and business," she says. "My hope is that with a Carroll School education, they will be well-equipped…to lead morally and thoughtfully."
Her experience of the business world goes beyond the classroom. Before coming to Boston College for her Master's degree, Rojcewicz worked at a local insurance agency in sales, service, and customer retention. There, she learned firsthand the ethical decisions that leaders in business need to make on a daily basis. Because of this, she says she feels especially prepared to help students navigate these difficult situations, "with an eye toward the common good."
As an avid surfer, she knows the best spots to catch a wave, but also where to enjoy the daily catch. "My favorite seafood restaurant in Boston is the Union Oyster House," she says. "Not only is the food delicious, but the restaurant is rich with history."