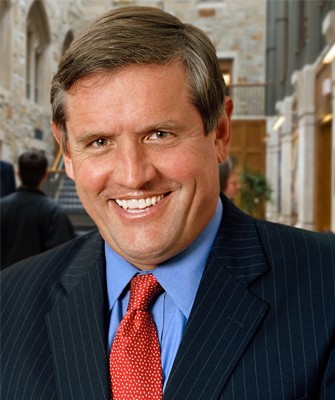 From time to time, all of us have seen reporting in the news media about findings by this or that research center, like The Center for Research in the Advanced Counting of Lima Beans (I just made that up, but you get the idea). At the Carroll School, we sponsor a raft of research centers, but we tend to take a different approach from centers you may often see cited in the press.
Like most centers, ours are devoted to particular areas of research and/or practice, with the goal of contributing significantly to different sectors and society at large. At the same time, wherever possible and applicable to their mission, Carroll School centers have also thrived on building connections to Boston College's various communities, especially students and alumni.
Indeed, throughout this brave new era of physical distancing and crucial safety protocols, the work by our centers has served as a vital way of fostering student engagement outside the classroom (as well as inside, in the case of centers that sponsor coursework too). Notably, center staffs have also benefited from alumni who generously offer their expertise and guidance to the students and programs.
In our current alumni newsletter, you'll see snapshots of a few of our eight centers as they resumed work for the spring semester of 2021.
For example, the Joseph E. Corcoran Center for Real Estate and Urban Action has been holding a business case competition—focused on affordable housing—for the past two years. Now, the center is taking a leap forward and beginning the process of expanding this competition to include students from colleges and universities around the country. They're doing so with timely help from partnering companies, alumni, parents, and other experts in the crucial sector of affordable housing.
As with the Corcoran Center, the Edmund H. Shea Jr. Center for Entrepreneurship is engaging students on a daily basis, partly with its own entrepreneurial competitions. This semester, the Shea Center has also reinvented its popular travel course, TechTrek West, which normally brings students to Silicon Valley. The course is now featuring both an expanded in-class format and a broader array of interactive sessions with leading entrepreneurs via Zoom. Many of them are alumni who cherish the opportunity to share their experiences with students now walking in their footsteps on the Heights.
Meanwhile, the Winston Center for Leadership and Ethics continues to present over Zoom a steady stream of high-profile speakers from a wide breadth of disciplines and sectors. On Feb. 18, for instance, Winston welcomed a prominent whistleblower, Miles Taylor, the former Homeland Security official who penned a famous, anonymous op-ed in the New York Times from within the Trump administration. Lectures like these, as well as other programs that nurture student leadership, advance Winston's mission of engaging our community in an ongoing dialogue about the ethical requirements of leadership.
As I said, these are just snapshots of three centers in the current newsletter, closely intertwined with student learning, early in the spring semester. Our other five centers are also highly distinguished in their fields and sectors, always moving ahead on all cylinders and contributing to public discourse. They include:
Of course, the primary way of engaging students academically is through their regular courses, taught by the Carroll School's top-ranked faculty. I've written on other occasions about how we, at the Carroll School, have spearheaded new ways of teaching and learning that are ushering us to the end of the COVID era (fingers crossed) in the near future. Our faculty has been nothing less than heroic, coming together regularly over Zoom and sharing their best practices for engaging our students academically and monitoring their wellbeing during stressful times. You could hear about one such gathering in a brief item [see sidebar to the right] that also offers a video peek into our hybrid classrooms.
Still, our centers play an increasingly pivotal role as well. As we say on our website: "Through these centers, our students apply what they've learned in their coursework to the real world—insights they bring back with them into the classroom. Students engage with leading thinkers and theories, leveraging leadership opportunities and addressing urgent social issues."
A Glimpse into the Hybrid Classroom

I invite you to learn more at our website about each of the eight Carroll School centers—which are helping students, alumni, and many others connect their current and lifelong learning to the great needs and challenges of our time.
---
Andy Boynton is the John and Linda Powers Family Dean at the Boston College Carroll School of Management.