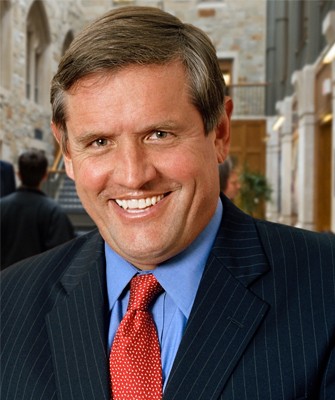 UPDATED: October 27th, 2020
On a pleasant late-summer morning, our bright and resilient students were back among us, hurrying down paths and breezing through doorways of Fulton Hall. They were masked up and keeping extra distance between each other, but chattering and waving to familiar (though partly covered) faces as they always do. I can't tell you how gratifying it was to look out my window in Fulton and see this familiar scene for the first time in six months.
Happily, our students are still very much among us, learning and engaging with their professors and classmates. Yes, there's a road ahead (and many students will undoubtedly exercise an option to complete the semesters remotely after Thanksgiving), but one thing has become clear to us, at our school. By necessity, we have spearheaded new ways of teaching and learning that will carry us through the remainder of the COVID era, and will have ramifications for our work well into the future.
I say this because bringing back students has required nothing less than a reinvention of the academic experience. We've had to invent new ways of instructing, advising, and otherwise engaging our students in and outside the classroom, while maintaining strict safety standards including physical distancing. Our most absorbing efforts have focused on the courses that are taught simultaneously in class and remotely.
Let me back up a little.
Like many universities, Boston College reopened with a mixture of online and in-person instruction. Of special note are those hybrid classes, which offer a blend of in-class and remote instruction. At the Carroll School, we've put our sharpest focus on hybrid learning, running with a particular approach. And the keyword here is one that most of us haven't used much since we were maybe seven years old—hopscotch.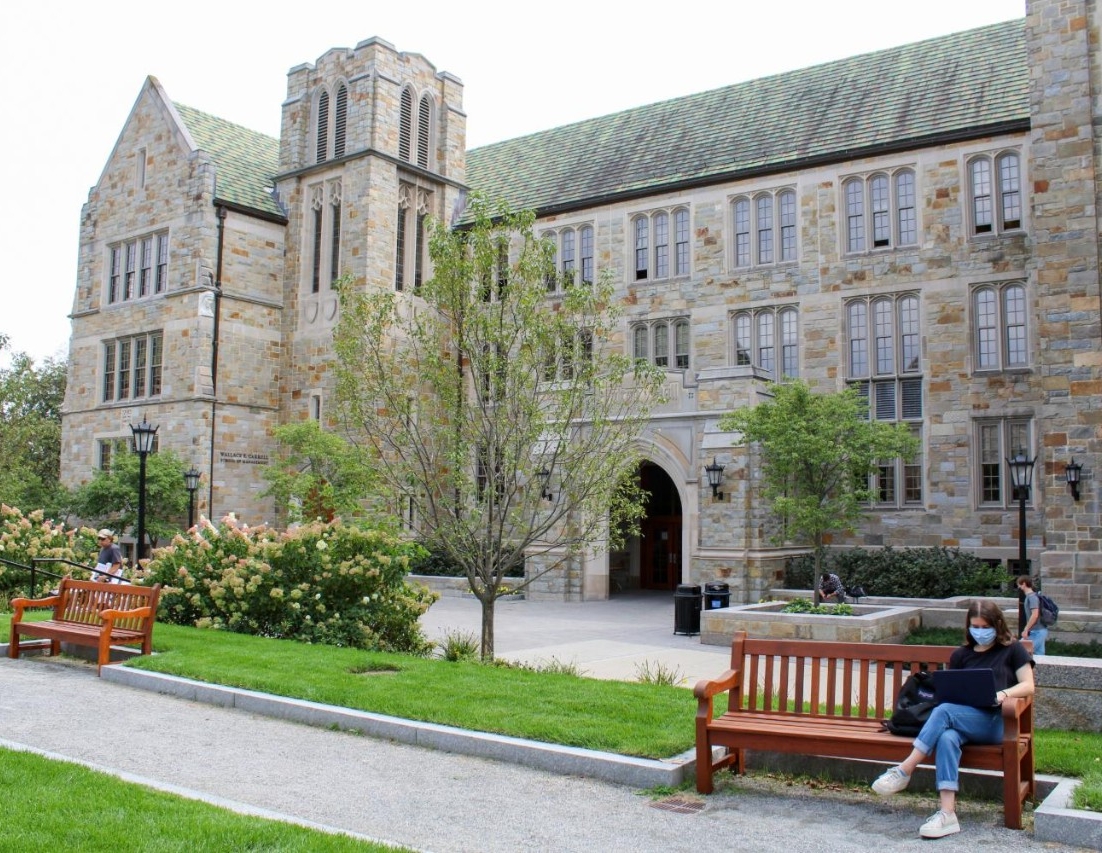 Hopscotch is a teaching model aimed at reducing density in the classroom, with only half of the students (50 percent of a room's capacity) physically present at any time. In this approach, the instructor teaches the material live in the classroom, but the students are divided into groups. In the case of a class that meets on Tuesdays and Thursdays, for example, one group attends the class in person on Tuesdays, the other on Thursdays. The ones not attending in person connect remotely in dorms, study rooms, and other spaces. In short, the students take turns, hopscotching in and out of class.
Roughly a third of Carroll School undergraduate courses are using the hopscotch hybrid model (another 40 percent are fully in person and the rest are fully online.) This is, no matter how you slice it, a crucial part of our fall offerings. It has also been our trickiest challenge.
Needless to say, our goal was for every student to participate fully in class, interacting with the professor as well as their classmates, regardless of whether they happen to be in the classroom that day. We were able to achieve that goal by the beginning of September, after a relentless innovation effort that centered on testing and experimentation and no small amount of staging during the summer.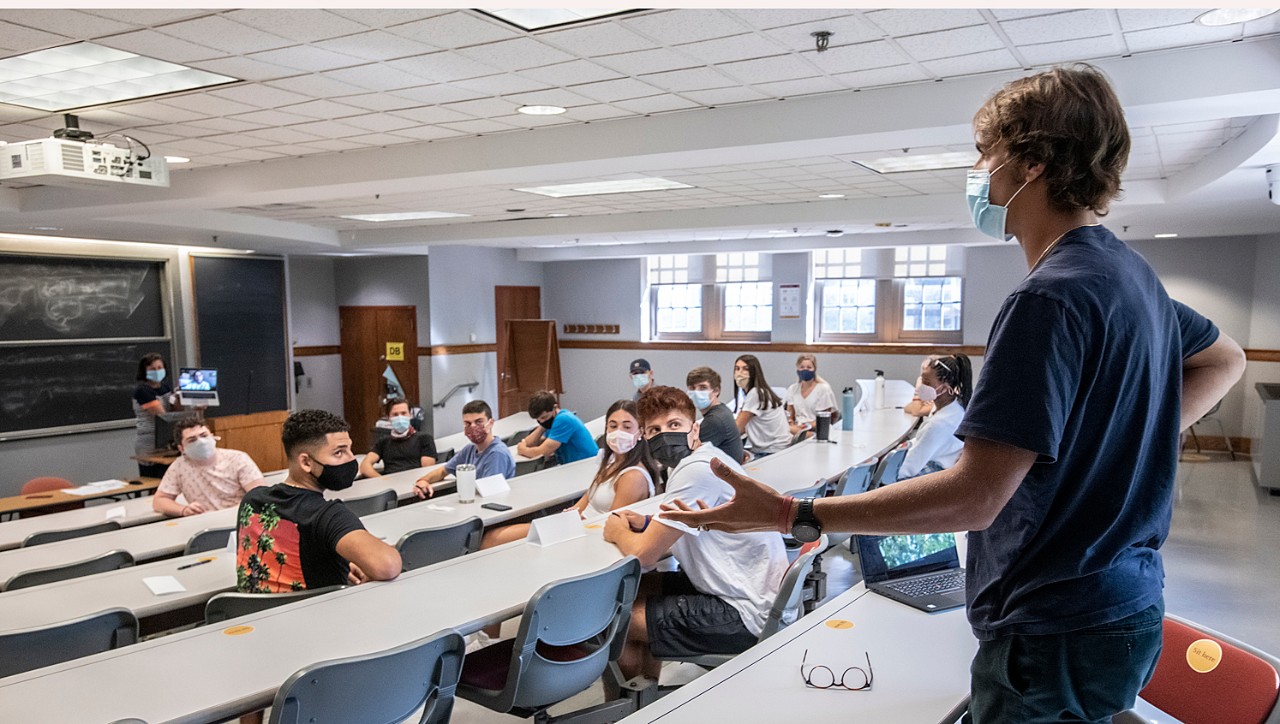 We began by holding a session to test our existing capabilities in our classrooms. Someone played the role of professor, with a sprinkling of us assuming the part of students in the classroom. Still others participated as "students" using Zoom from dorms and study spaces remotely around campus. Trouble spots started to appear.
Just one example: We noticed a significant time lag between what was happening in class and what the students online would be hearing remotely. It was a real problem because the delay would make it all but impossible for the full class to genuinely take part in the flow of conversations, questions, and interactions. We had to find a better way, fast.
After many prototypes, our solution involved deploying a combination of simple technologies: We placed small, inexpensive microphones around the room, to pick up classroom voices, so that remote students online could hear in real time the professor and any questions asked by their classmates. We also used the cameras on laptops rather than sophisticated classroom cameras to capture the action in the room. (Fortunately, the classrooms were already equipped with speakers, enabling the remote student "Zoomers" to have their questions and comments heard inside the room.) This solution worked! Professors and students, both in and out of class, would be in sync.
At that point, we brought all of the faculty into the mix, holding Zoom sessions on what we had learned thus far. Many faculty were already adept at Zoom and had terrific ideas about how to go forward. The next stage: practice, and lots of it. The faculty began their own live staging—groups of three coming together with a Carroll School staff member to run hopscotch practice sessions in classrooms of different shapes and sizes across campus.
During those sessions, the professors grappled with logistical and technical questions big and small, like how to be seen on screen even while they're showing a slide, or even how to convey to students that they're smiling behind the masks (one professor practiced smiling with her eyes, though a judicious use of emojis helped). While faculty did the troubleshooting, a staff member would decamp to other parts of the building with a laptop, sign onto Zoom, and make sure they could hear the voices in class and be heard through classroom speakers.
I won't go on about the many other aspects of our experiment with hopscotch hybrid as well as online courses (ranging from virtual whiteboards and breakout rooms for student teams to constant technical support and the facilitating role played by teaching assistants). Suffice it to say that our "invention factory" (to borrow a phrase from Thomas Edison) is still chugging. Faculty members have continued to come together on Zoom and share their teaching practices and challenges for the current normal. They've added their own innovations, like using not one but two devices in the classroom—one for showing remote students the whiteboard, another for simultaneously showing them the entire classroom.
What's more, the response of our students has been heartening. Many have expressed their gratitude for simply being in class. They appreciate the opportunities for dynamic real-time engagement with their professors and classmates—whether they're physically present, in their rooms on Upper Campus, or in Europe or Asia.
I believe these ideas and recipes for success, though triggered by a once-in-a-century pandemic, will have strategic applications post-COVID. That's a story for another time, but we all know that the future of higher education was already pointing toward a creative blend of in-class and remote learning, prior to coronavirus. Without ever letting up on the experimenting and the staging, we'll be ready for the next normal.
---
Andy Boynton is the John and Linda Powers Family Dean of the Boston College Carroll School of Management.