Una Voce BC was founded in 2011 by students for the purpose of fostering the use of Latin in Liturgy at Boston College. Re-established in 2018, we offer the Mass at Boston College in the Extraordinary Form—the same form as was celebrated by the founder of the Society of Jesus, St. Ignatius of Loyola; Boston College founder Fr. John McElroy, S.J., and other great priests and saints. We encourage the reverent celebration of both the Ordinary Form and Extraordinary Form of the Roman Rite. We also encourage and promote Sacred Art and Sacred Music on campus.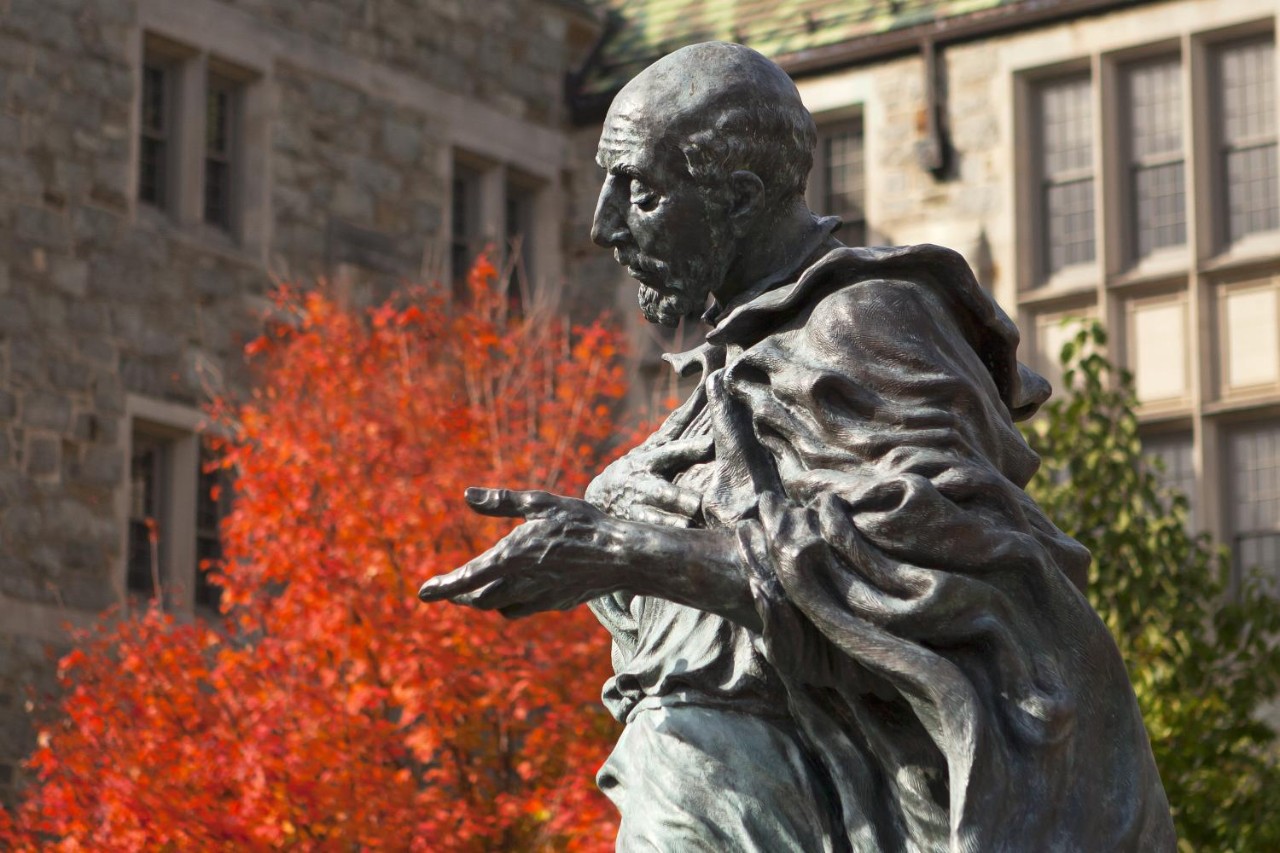 We celebrate the Latin Mass in the Extraordinary Form on certain Saturdays and Holidays in St. Joseph's Chapel on Upper Campus.
It is our hope to develop a greater appreciation for the traditions of the Catholic Church in the Boston College community. Contact Mathieu Ronayne with any questions.
Please join Una Voce every Monday at noon, Tuesday at 11:00 a.m., Wednesday at noon, and Thursday at 11:00 a.m. for Latin Mass in St. Joseph's Chapel in Gonzaga Hall of Upper Campus. We also celebrate Latin Masses on certain Saturdays and Holidays. Please join our email list below to stay updated on Mass times and other announcements!